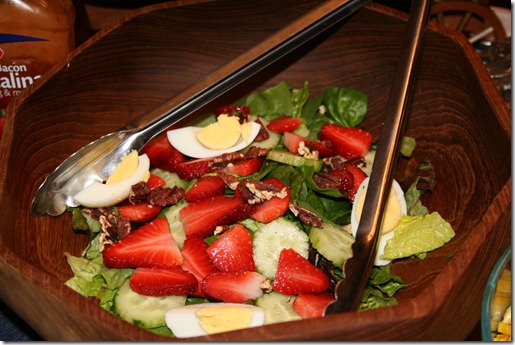 I love strawberries and pecans in a green salad!
I put a white basalmic vinaigrette with a little honey added- on top and it was superb.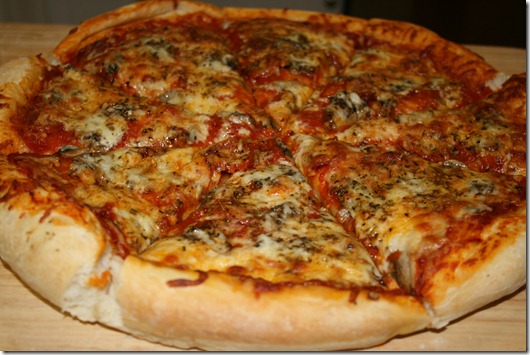 Add a pepperoni and mushroom pizza made with an Italian bread crust and sprinkled with
garlic, oregano,basil, and fennel seeds – and supper just doesn't get any better!
Unless you decide to grill some fresh flounder after marinating it with soy sauce, white wine,
and olive oil and herbs.  But that's for tomorrow night's dinner….