I've been planning on this cake for at least a month.
I saw it here , on America's Test Kitchen, and wanted it.
They eat the cake right in front of you and my mouth watered.
When we went apple picking I was thinking of this cake.
On my son's birthday I was thinking of this cake.
And today I made it!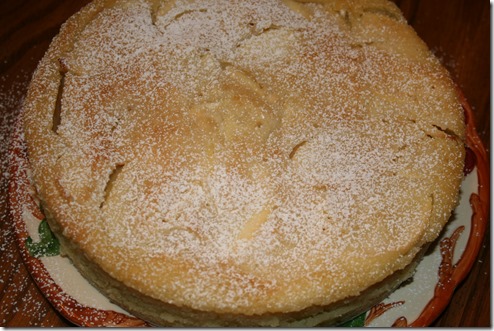 It is easy to make- has a custard layer, an apple layer and a light cake layer.  And-
it is as good as I hoped it would be!
So, "happy birthday!"  if you have an October birthday-  I'm celebrating with this cake!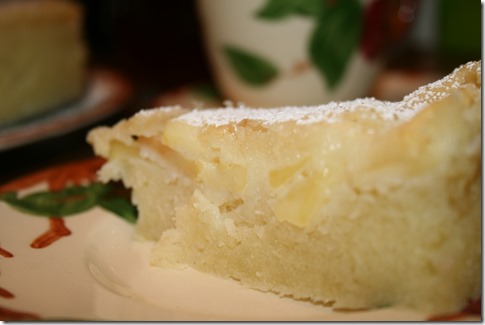 I raise my cup of deep plum cinnamon tea and salute Autumn, Apples, and Appetites
everywhere.  The recipe is   here – and they have some scientific stuff to explain
how this is as good as it is- I didn't have Calvados to put into the apples so I used
brandy instead.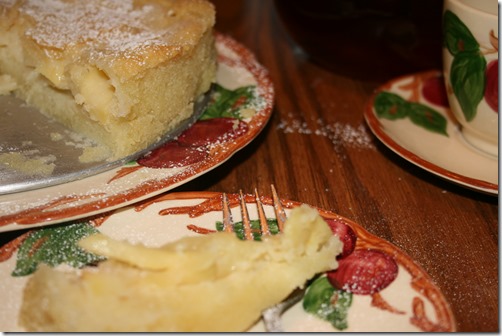 This is , absolutely the best apple cake I've ever had.