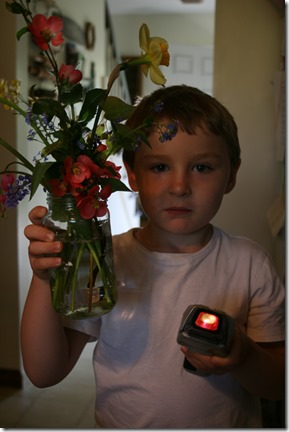 Happy May day!
In my family, flowers play a large part of
every season and holiday.
I grew up in the greenhouse business-
and my mother was a florist ( a floral arranger)
so most of my memories are interlaced with
flowers.
My sister Robin and I added to the tradition
by including may baskets or bouquets- and
Allyson and her son Aiden carry on the tradition for me
every May 1st.
So… In my kitchen…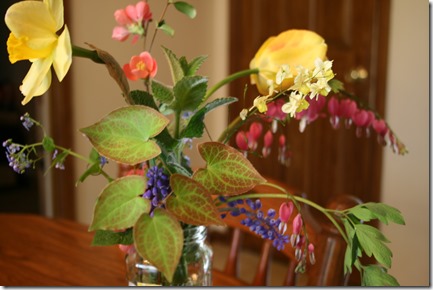 are flowers!  Bleeding heart, epimidium , flowering quince, tulips, daffodils,
mint, brunera and grape hyacinth.
And-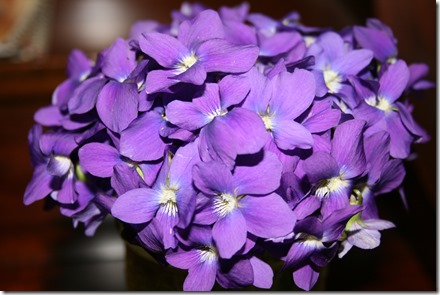 violets that Jordan picked for me!
In my kitchen…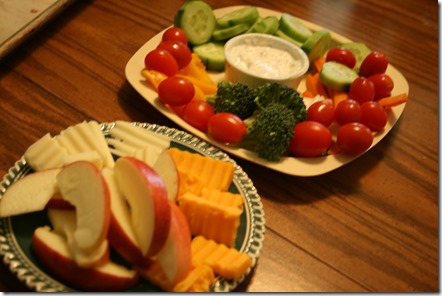 are kid sized snacks.
In my kitchen…
are cow embroidered hot pads-  I love cows.
In my kitchen…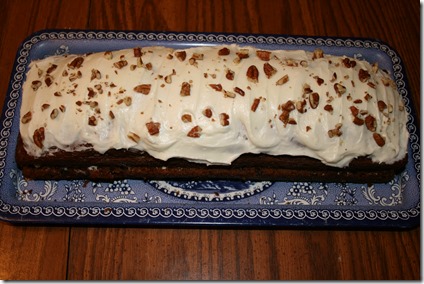 is a carrot cake with cream cheese frosting and pecans.
In my kitchen…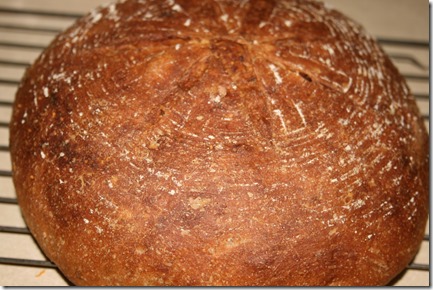 is a fig and almond loaf.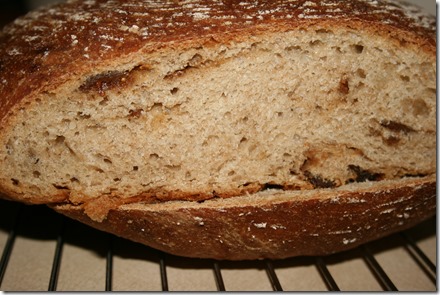 and more bread.
In my kitchen…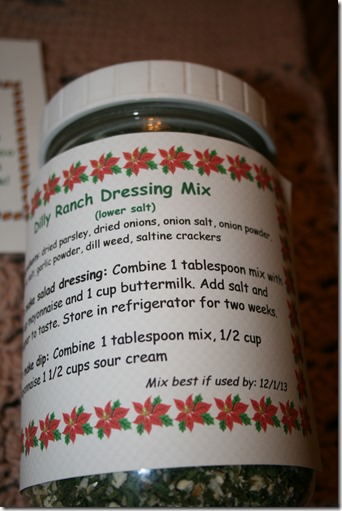 is this homemade Dilly Ranch Dressing – a gift from a blog
friend for Christmas.  I made a dip for the vegetable plate at
the top of this post with this mixture and it is so yummy!
One of the secret ingredients- or should I say, unexpected ingredients,
in the mix is saltine crackers!  They add thickening to the dip or dressing
and an extra base flavor.  I will find out the proportions and share the
recipe if you are interested.
That is my kitchen this month- join the other IMK posters at Celia's blog ,
Fig Jam and Lime Cordial!