I'm just hoping this works!
It's been so long since I was able to post that I'm not sure I know what I'm doing anymore.  But here goes- I'm back after a long several month hiatus.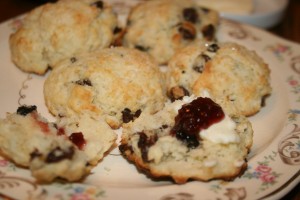 Here is a picture of
the scones I made for
International Scone
Week which was my last post.