I am really not there yet.  In the Christmas spirit.
In fact, I usually don't arrive until all is over- the shopping, making and wrapping-
the cooking, partying, greetings, cards, and catching up-  my Christmas spirit
comes after New Year's has quieted down and I'm digesting all that
has happened over the holiday season.
BUT- I do have preparations going on- rituals to follow, recipes to bake-
it certainly looks like Christmas around my house!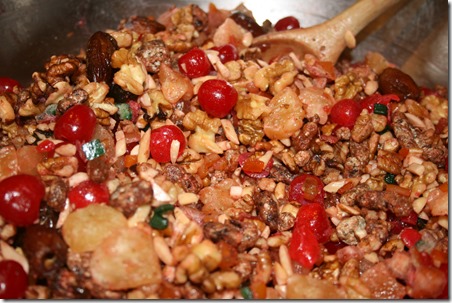 Starting off with fruitcake.  I love making it as much as eating it- maybe I
love making it more.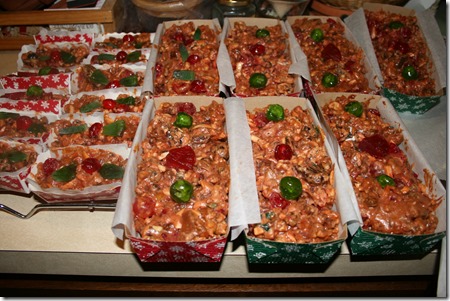 And gingerbread houses- I love to make them with children!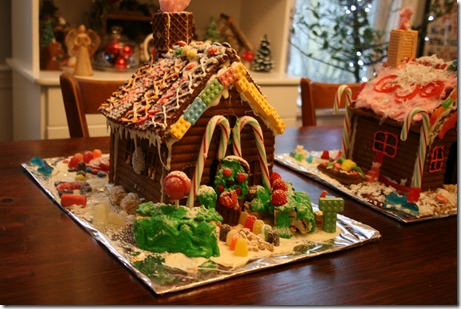 We made three houses this year!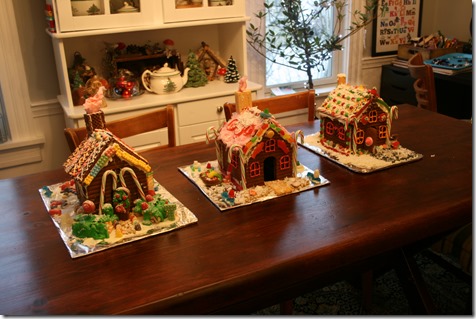 (OK this is not at my house- but these are the houses I was involved in making.)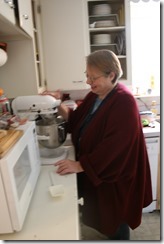 See- I'm making the royal icing.
And bread- I'm making many loaves of bread.
And cookies- I made some gluten free shortbread this year that I really like.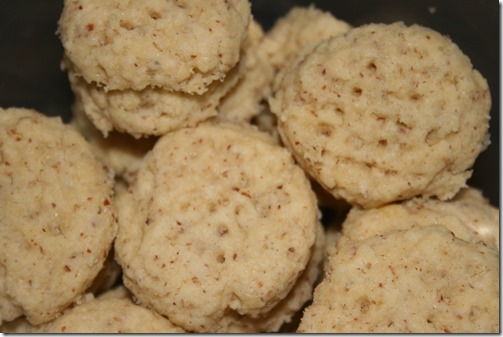 They have rice and almond flour- and are better as time goes by!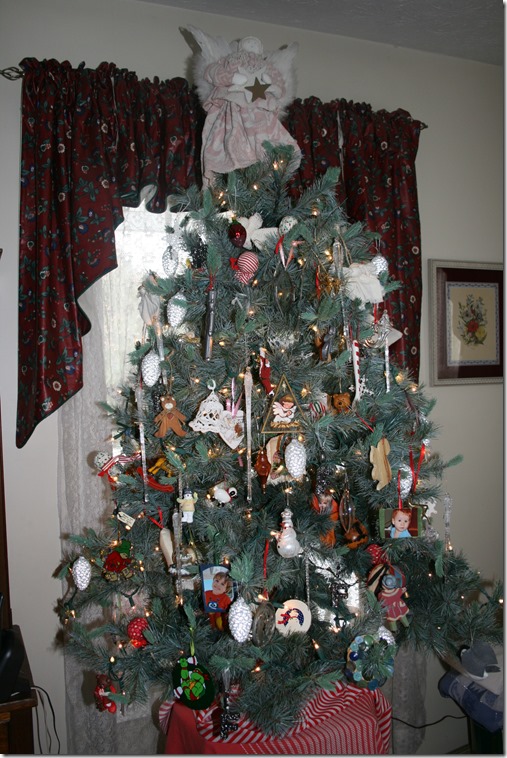 We finally got the tree up yesterday- it has many more ornaments than I usually put
up- but my grandsons are coming this year so I added a lot of kid themed stuff I usually
by pass.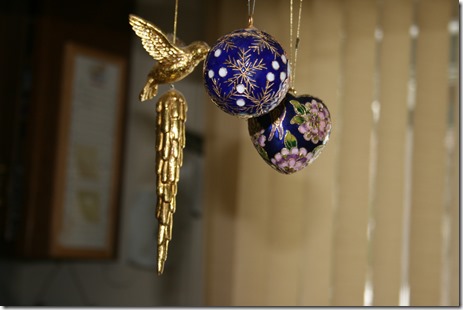 There are small little signs of Christmas throughout the house- it is starting
to look right ready for the celebrating to begin.
I'm linking this to Jason's blog Don't boil the sauce for his At my tradition feature.
Have a wonderful Christmas and don't forget to catch the spirit!