This month I had visions of going all Christmas- fruitcake
and cookies and the like.  But it just hasn't happened yet.
This coming week I will probably be in full Christmas mode-
but really- we just finished Thanksgiving. 
And my husband and my 38th anniversary and his
birthday, yesterday.  So I'm not quite in a holiday
frenzy.
In my kitchen…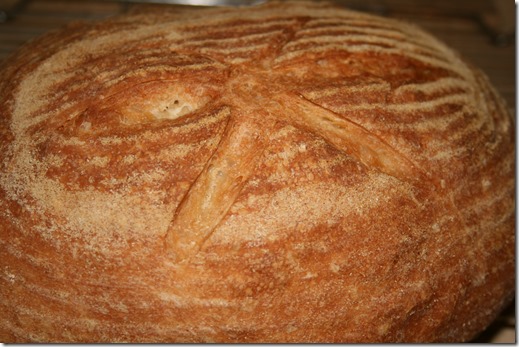 there is bread.  I make bread even when I am sick.  I have to- no one will make it for me-
and I hate most store bought bread.
In my kitchen…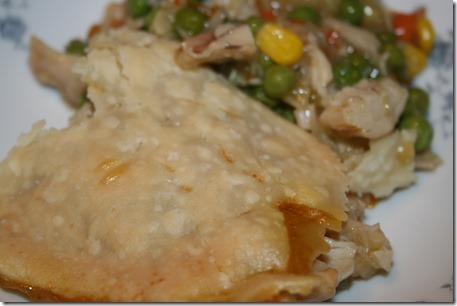 there is chicken pot pie.
I love chicken.  Most days there is chicken in my kitchen. 
In my kitchen…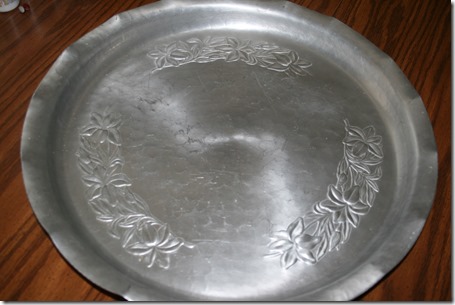 is this aluminum tray.  I have an extensive collection of aluminum ware.  I started
collecting it 20 some years ago when it was really inexpensive and you could pick up a
piece for a couple of dollars.  I think I will do a post on just the aluminum-
this tray is rather large.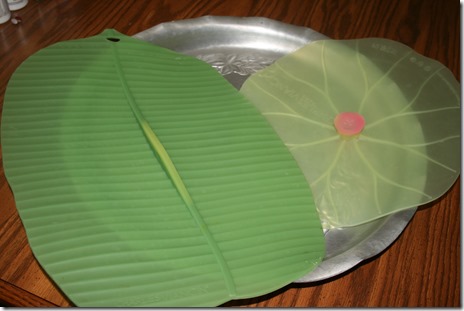 It is larger than either of these pieces of oven and freezer proof covers of silpat
lids.
In my kitchen…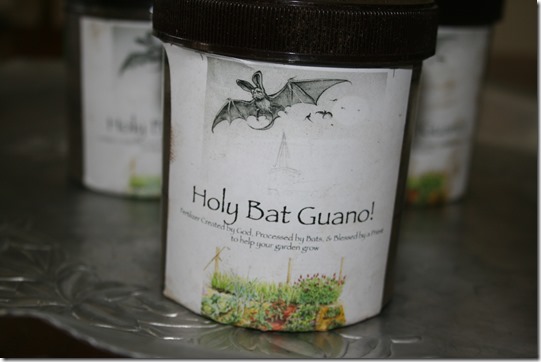 is bat poop.  I got some from my son for Christmas gifts for a couple of my gardening friends.
Luke went up into the belfry of his church in Long Island and harvested the bat guano which
is very rich in nitrates and sold it at a fund raiser for his ministry for the hungry.
It says- "Fertilizer Created by God, Processed by Bats, and Blessed by a Priest to help your
garden grow."   I just opened the package at my kitchen table and grabbed the camera to take
a picture.  This is NOT staying in my kitchen. 
In my kitchen…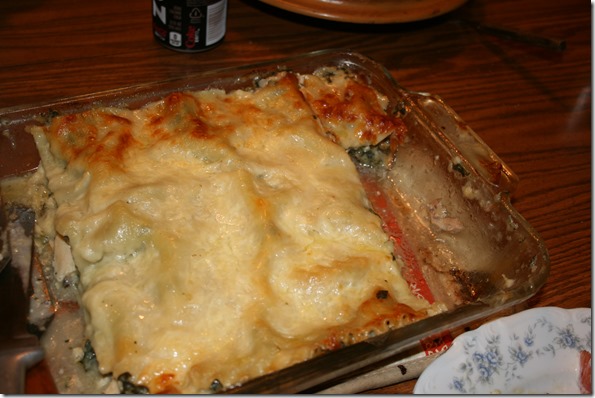 is turkey/chicken lasagna with spinach.  I needed to use up the turkey left overs and this is one
of my favorite dishes.
In my kitchen…
is a big pot of turkey chicken stock.  I cooked up the carcass of the turkey with veggies-
then used the stock to bring a chicken to boil and turned off the heat and let it sit in
the broth for an hour.  The chicken was perfectly cooked and wonderfully moist.
And I have double broth to use in a soup later this week. I used 5 cups of the broth to
make the sauce for the lasagna and it was rich and delicious. 
In my kitchen…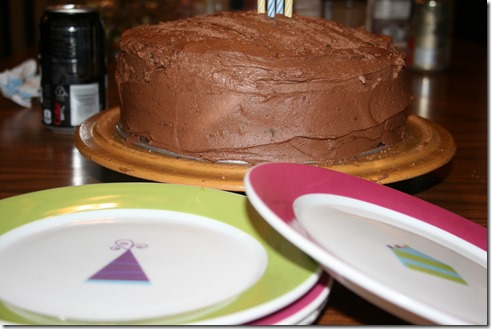 is birthday cake for my husband's 64th birthday!
White and chocolate with raspberry filling and chocolate rum icing.  YUM!
And outside my kitchen…
is winter and cold and snow coming down.
"Christmas is coming, the goose is getting fat…."
What's happening in your kitchen?
Look here at Fig jam and Lime Cordial , Celia's blog for other IMK posts.