Today is my son's 35th birthday.  If he lived closer
there would be a cake in his honor.  But since he
lives several states away- and always celebrates
his birthday with a trip to an apple orchard for some
fresh picked apples…
In my kitchen…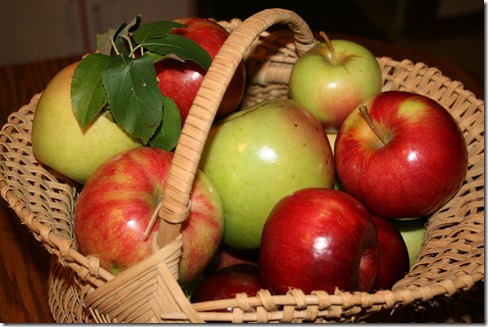 there are apples!  Golden delicious, Jonagold and Jonathan.  I was going to make
a pie or sauce – but in my kitchen are also apple lovers- and the basket is getting
emptier!  Isn't this a lovely basket?  It is an egg basket- so constructed to keep the
eggs from breaking when gathered- and it keeps the apples from bruising as well!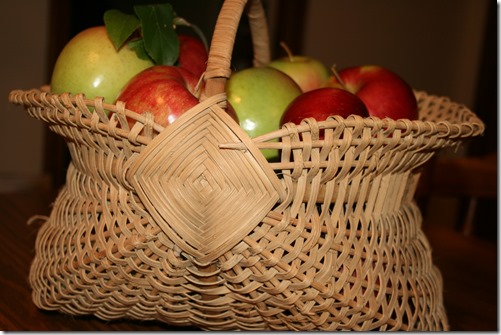 And it is also just a lovely basket!
In my kitchen…
are some lovely teas Meredith brought home.  The Turkish apple and cinnamon is
my favorite- along with a deep plum tea that I made into an iced beverage!  And
aren't the mugs beautiful?  They are in my son, Jordan's kitchen now- she brought
them home from Canberra in her backpack and they made it without even a chip!
In my kitchen…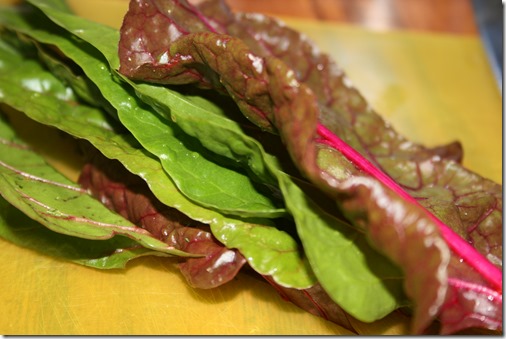 my latest harvest of Swiss chard- which I put into a sausage, bean,and potato soup-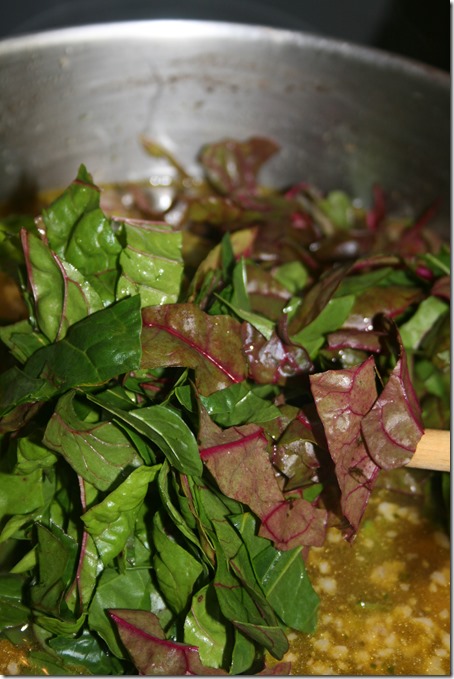 that is so good and savory!   I love Autumn- soups and stews are perfect for dinner!
In my kitchen…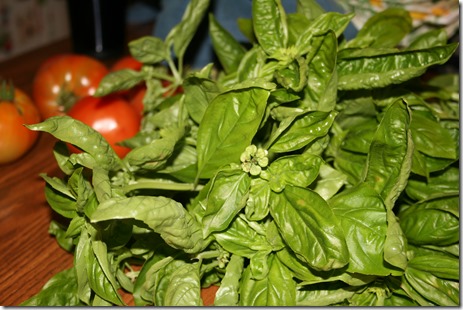 are basil and tomatoes from the garden.
In my kitchen…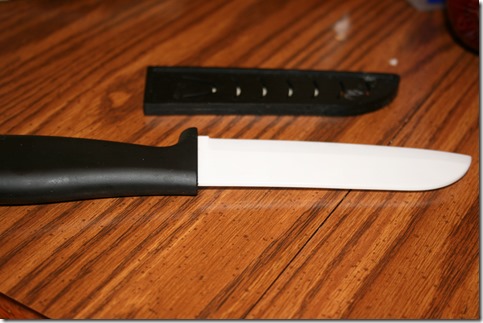 is this ceramic knife- perfect for chopping basil so it won't turn black on the edges.
In my kitchen…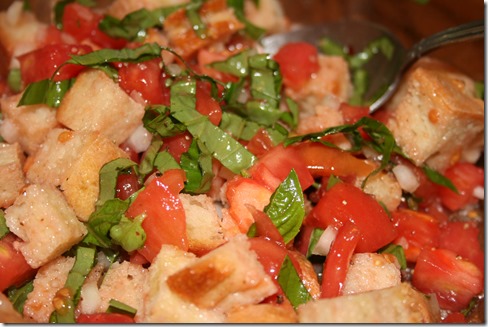 is this salad with fresh tomatoes, onions, basil and sourdough bread – add a little olive oil and
balsamic vinegar and we are talking delicious!
And in my kitchen…
in the oven right now…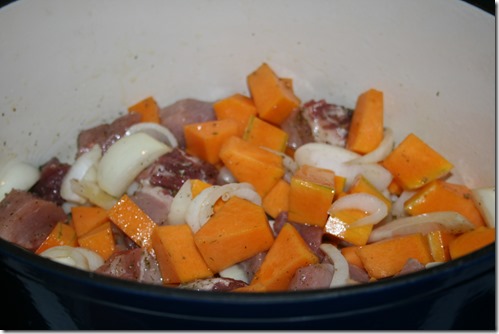 is a stew of butternut squash, candy onions and pork loin doused with olive oil and dusted
with thyme, oregano, basil, roasted garlic and smoky paprika.
Dinner!!!!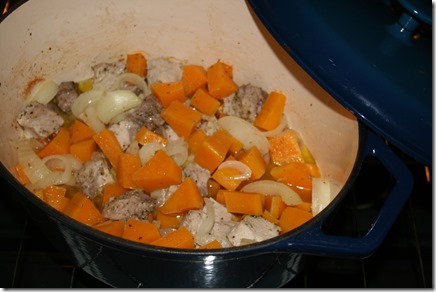 And last- but not least- in my kitchen…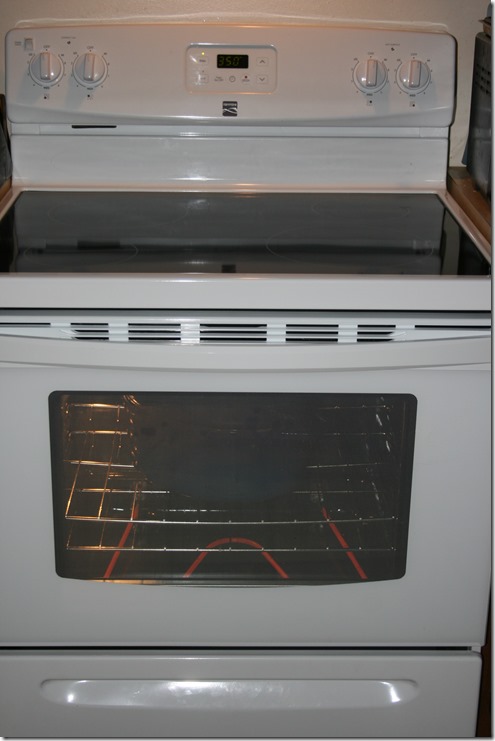 is my new oven/range!  All the burners work- and the oven keeps an even temperature!
So that's it for this month- lots of food and good times!  I didn't show you any bread pictures
but there is plenty of that in my kitchen, too!
Go to Celia's blog for a whole list of In my kitchen posts- it is great fun to see all the stuff
and foods and recipes people share from their kitchens!