I really love eating,making, eating, shaping, eating and baking bread.
I've been playing with it for years- making pretzels, braids, wreaths, loaves, bowls, rolls, turkeys, bunnies, bears, cats, turtles, alligators, otters, babies,stars, sunny faces, cottage loaves, batards, baguettes, and today, I made a horse.
A pony, really
.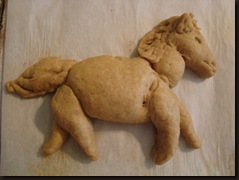 Not really very realistic, but recognizable.
It's a Chincoteague pony- they are rounder in the belly and shorter in the leg.
I made him for my grandson, who loves the Chincoteague ponies.
He really looks much better on the other side.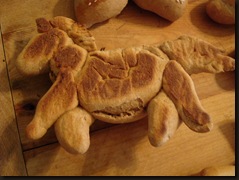 Don't you agree?
Anyway- I made 3 kinds of bread today-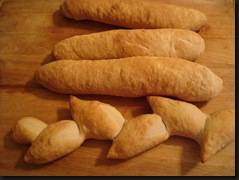 French, in baguettes and an epi loaf.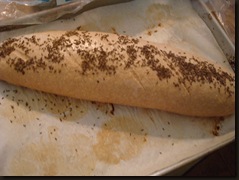 Sourdough rye with caraway seeds.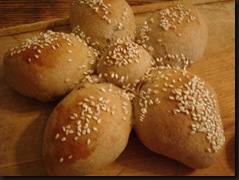 And whole wheat with sesame – into stars and horses-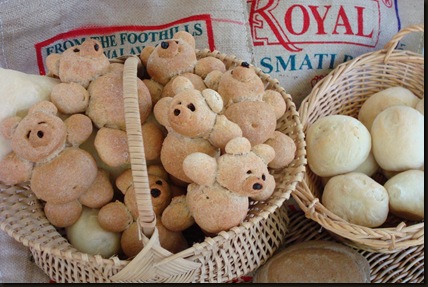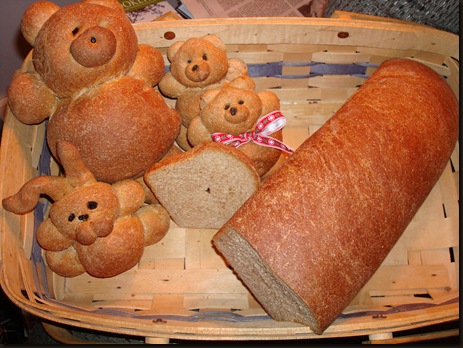 And Bunnies and bears and loaves.
BREAD!!!!