Growing them is considerably harder than eating them.
I planted Brussels sprouts in mid Spring.  It is now late
Autumn and they were still very tiny- my sprouts.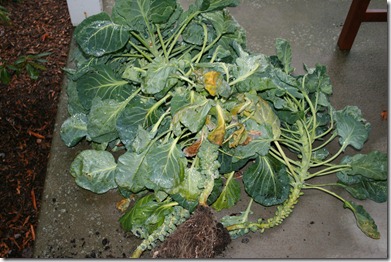 But my husband was done with gardening and just wanted to clean
out the area.  So I had to harvest what was there.
And this…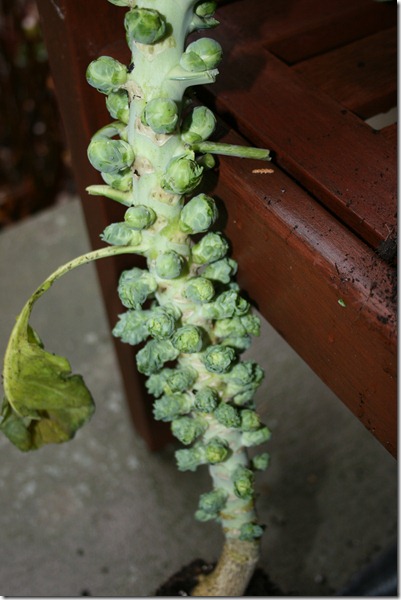 is what was there.  Very small sprouts.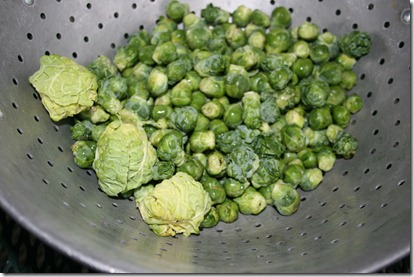 Very, very small sprouts.  The three large ones were at the top of the
plants and perhaps should not even have gotten into the mix.
But I wanted Brussels sprouts that I had grown- so I picked all the tiny ones.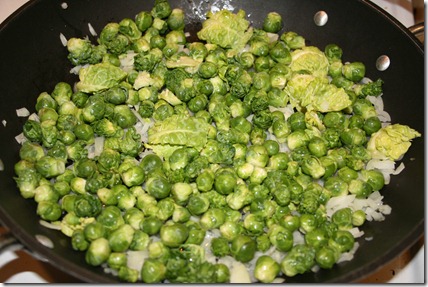 And cooked them with onions and garlic in butter.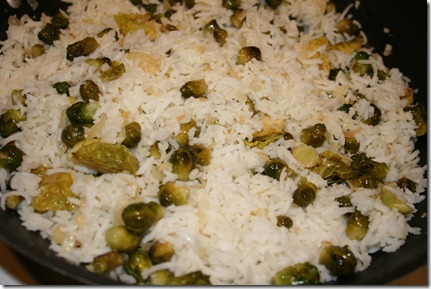 Then mixed them with Basmati rice.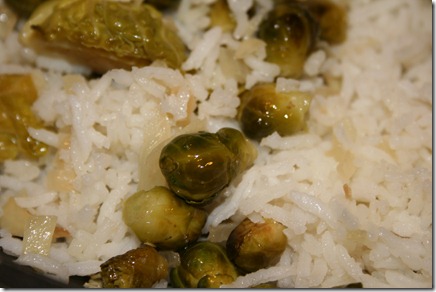 They were very mild.  This is the first time Frank has ever liked Brussels
sprouts-  I was kind of disappointed- but – I DID grow them and he DID
eat them- so that was a success?  Right?
Baby Brussels sprouts with Basmati rice- another try for a meatless meal.