I know- I'm late with this post.
I had intended being in Chincoteague (Pronounced
"Sheen- Ko- teeg" in case you were wondering!)
a lot earlier and do a post from here.  So- I waited-
but it is a good week late-sorry.
In my kitchen…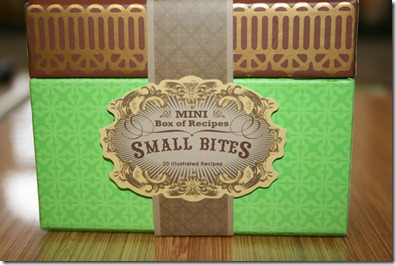 is this mini recipe box from my niece, Elizabeth.
The recipes are for appetizers and the pictures are Victorian and so cute.
The recipes all look great, too- I'm planning on making them up for a Christmas Tea!
In my kitchen…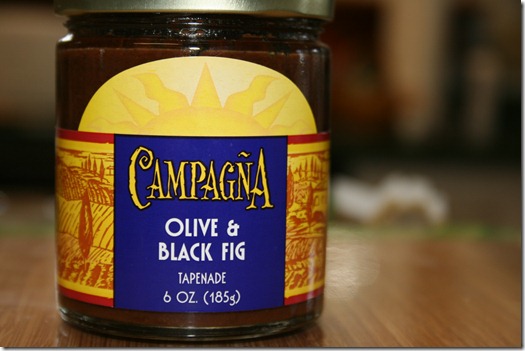 This delicious tapenade- mmm- smeared on top of a crusty piece of fresh baked bread!
In my kitchen…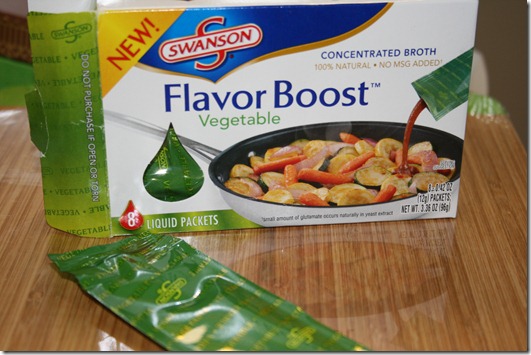 …are these wonderful flavor boost packets!  I love them- you don't need a whole can of broth-
just one of these packets and it infuses your dish with just the right amount of flavor.  They are
a little bit salty- but I like salty!
In my kitchen…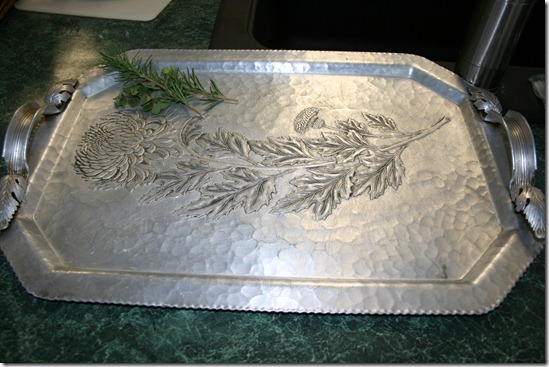 ..is this beautiful hammered aluminum tray.  I collect aluminum ware- and I really like the
chrysanthemum decoration on this one.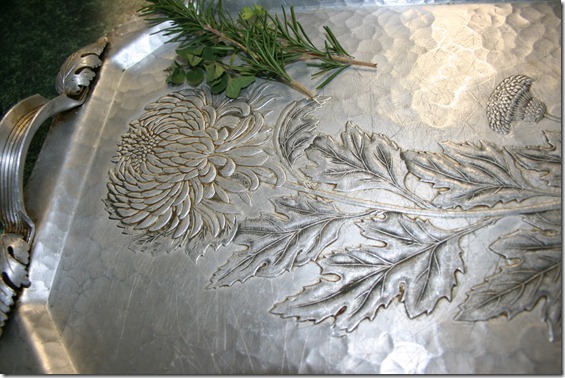 And look at the detail on the handles.  This tray just makes me smile.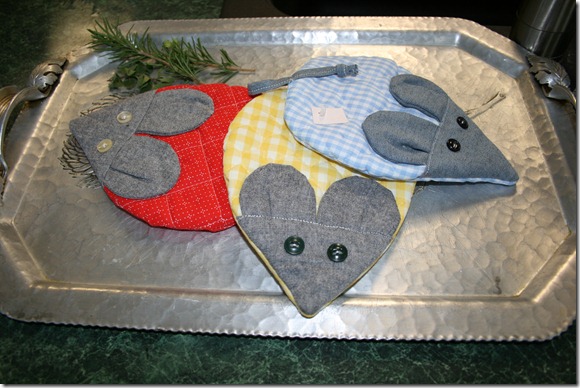 We are getting the house ready for the holidays- and look at these adorable little mice hot pad holders!
I wish I could use a sewing machine- I would make up a whole bunch of these little guys!
In my kitchen…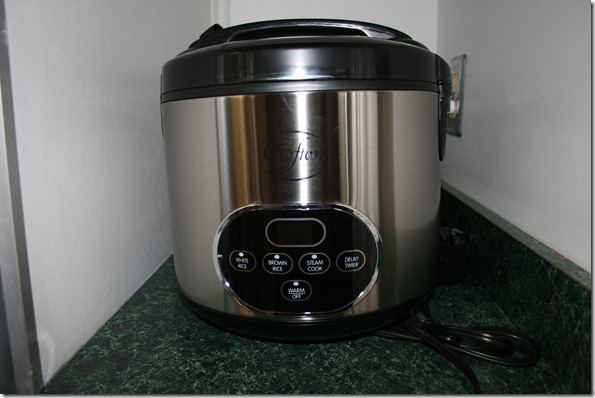 is a new rice cooker- bought at a great price at Aldi's.  I seem to go through rice cookers- I've had two
in the last  12 years.  All I generally use them for is rice- and that shouldn't be too hard on them.
In my kitchen…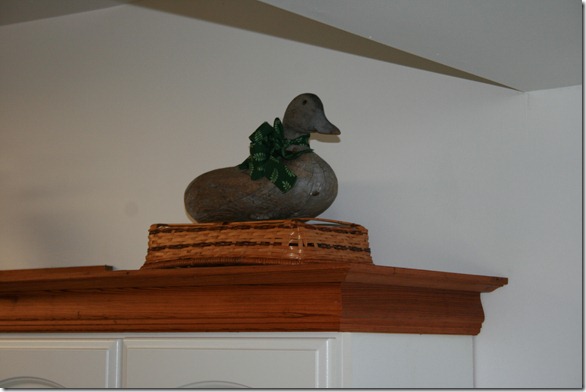 Is this duck decoy with a Christmas bow for the holidays.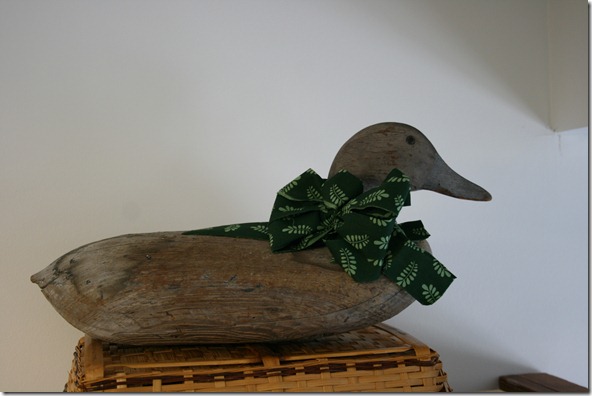 It's a real decoy that we found at a garage sale this summer.  I love the rough finish on it- and it looks
great up on top of the cupboard!
In my kitchen…
Or rather outside the window, is a small graveyard- a family graveyard right beyond the back fence.
I like the history of graveyards- and the family reference they afford.
And they make very quiet neighbors!
And right outside my kitchen door..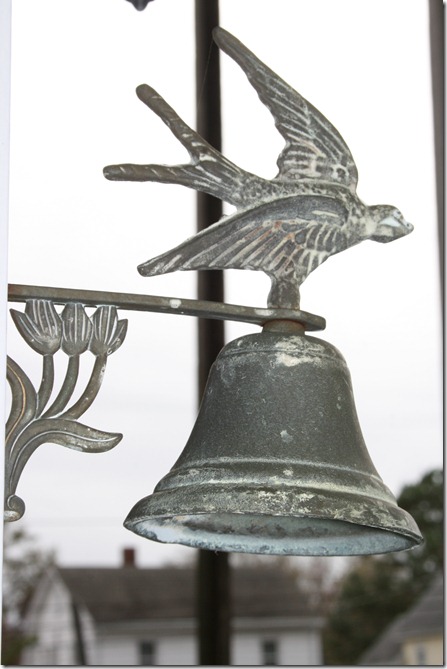 is this brass bell, covered with verdigris.  I love the detail!
Well that's it for this month- enjoy a whole plethora of kitchens around the world
by going to Celia's blog Fig Jam and Lime Cordial  and check them out!