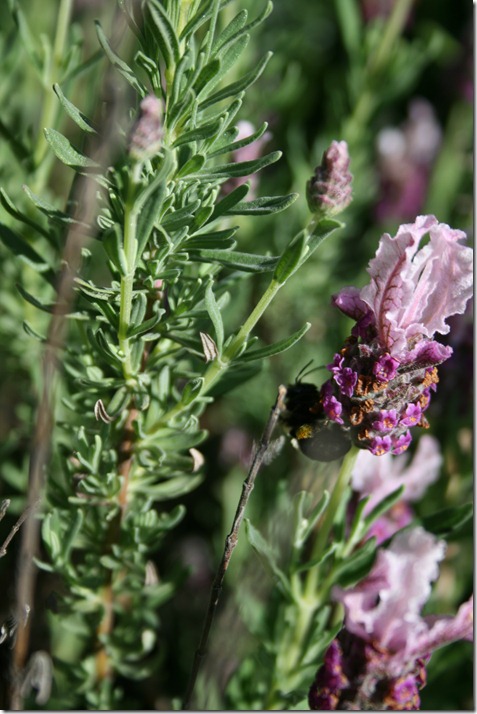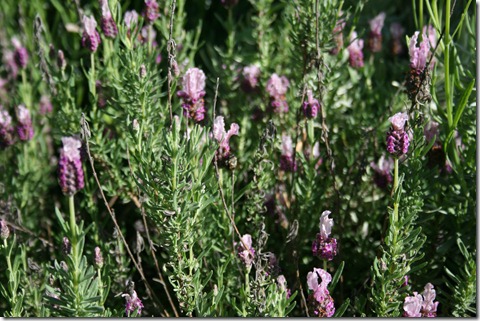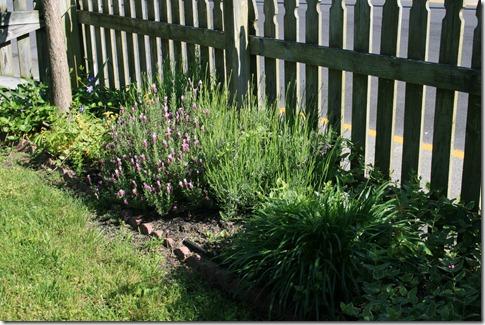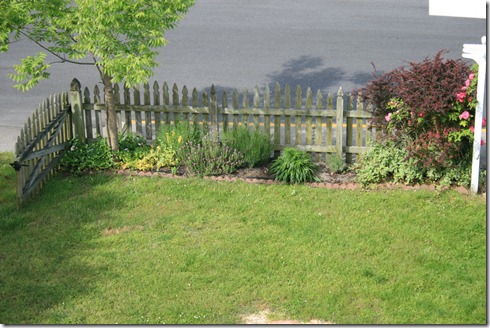 Have you ever noticed how things get blown out of shape when you mess with them too much?
I tend to keep going at a project or a subject until someone says- "enough!".
I've always been a fan of the Oscar Wilde quote, "Nothing succeeds like excess."
There always seems to be one more morsel, one more tweak, one more item that will make the
package, product, gift, dish –whatever- complete.
But I'm starting to grow more fond of simplicity.  Of stepping back and taking a look at the big
picture instead of going in for a closer shot at the detail.
My oldest son and his wife let me do a lot of the detail in their wedding (almost 13 years ago- May 22)
I helped decorate the wedding cake, made favors, arranged the flowers and the bridal bouquets, made
bread and soup and salad for the reception,catered the rehearsal dinner, helped make the invitations-
I participated in a foot washing ceremony at the wedding and well- I could go on- but you get the idea.
I loved helping- and these were all areas of strength in my abilities.  But at one point, Willow said- "stop".
And it was good- it was a relief.  I love my daughter in law- she is a loving, talented, wonderful woman-
and I appreciate her boundaries and her understanding of my nature.  I think back to that "stop." a lot.
It is a blessing- to have someone say enough- no more- this is done.
And so, after a week or cleaning, digging, planting, polishing , refurbishing, fixing and scrubbing it is nice
to say done.  My husband and I spent an entire week getting the house in  Chincoteague  ready for
guests this season.  We literally worked all week just on the house and grounds.  We never even got to the
beach- did not go into any of the local shops- did not stop until we left on Sunday morning.
I went up onto the 3rd floor deck to take some pictures the morning we left.  I try to take lots of pictures
of what we are doing to send to my niece in Australia.  It is her house- and I like to keep her up to date on
the changes.  So as I looked at these pictures this morning I realized how close to the subject, how very focused
we had become on our tasks for the week.  Like the bee on the lavender in that first picture.  All we could see
was the job in front of us- and then the next job and then the next.
We got a lot done.
And finally, our time ran out, we needed to come home.
But my husband was not done.  He still had plans- details to finish up- ideas to fix one more area-
and I found myself in the position to say, ENOUGH!
He wanted to paint one more ceiling, change one more handle.put up one more towel rack.
But we had done enough.
And he didn't say it, but I think he was relieved.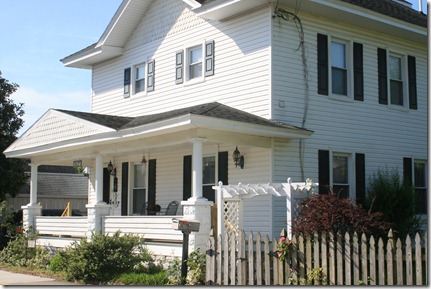 And quite frankly, so was I!