I'm passing on a tip that I think I got from Martha Stewart.
Note this- because it will probably never happen again.
I don't like Martha, much. 
I think she does share some good things-
but I think she got them from someone else and doesn't
give them credit for their ideas.
This one, however, I have been using for years, so Martha
is actually ancient history.
So here it is.
When you buy a whole pineapple-imagine picture here-
(I have picture but I just spent 40 minutes looking for it)
Clean off the rind, cut out the spots and slice the pineapple in half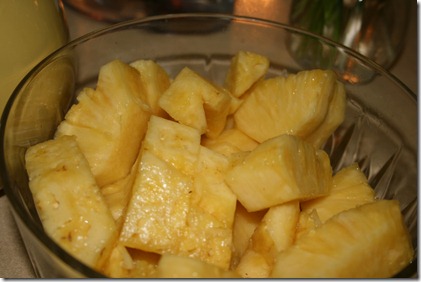 Then cut out the center of the pineapple- the hard core- and put them
into a pitcher of water.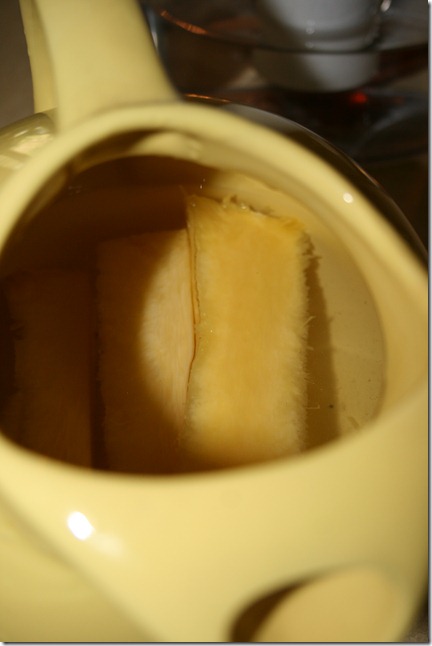 Leave for several hours – and the core will flavor the water with a very
light pineapple flavor and aroma.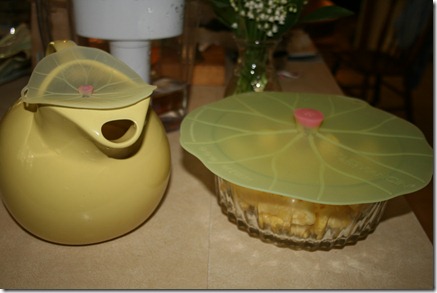 The water is very refreshing on ice or will work well in making a punch for
the base flavor.