is finger food- especially tea time finger food.
I love preparing food for tea- love garnishing and presenting it-
and most of all I LOVE eating it.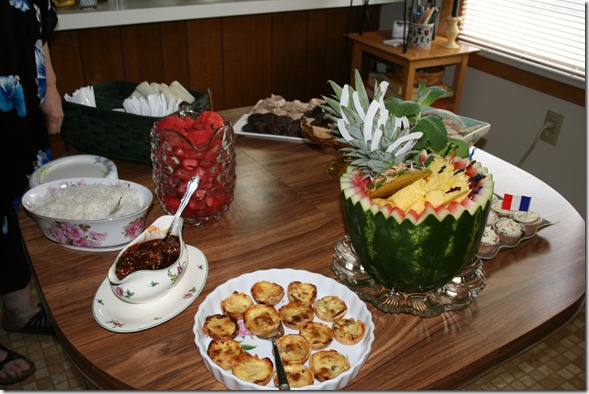 We had an afternoon tea for my niece and her family today.
I used an ice cream scoop and made watermelon balls that I served in a water pitcher.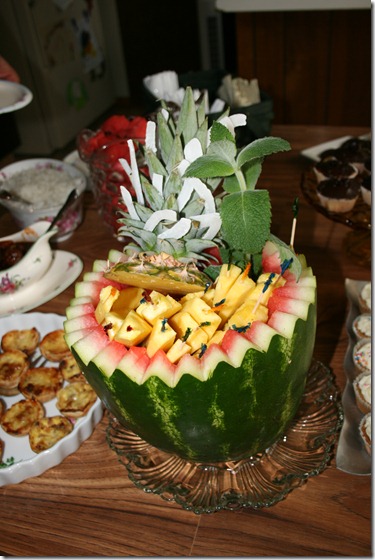 Then cleaned a pineapple and cut it into spears which I placed in the empty
melon – with the pineapple crown on top with coconut slices and mint leaves
to garnish.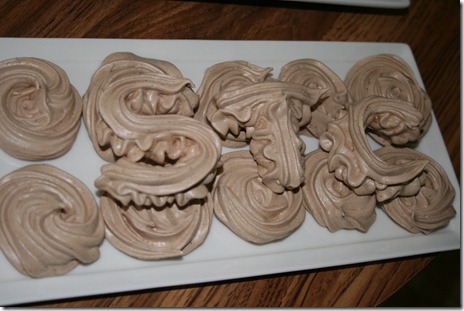 Chocolate meringues,using Celia's recipe!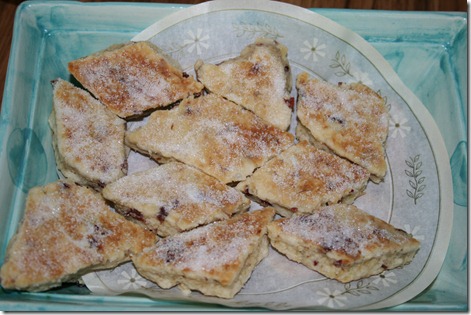 Cranberry and almond Welsh scones-you can find the basic recipe here- just substitute craisins and sliced almonds for the lavender.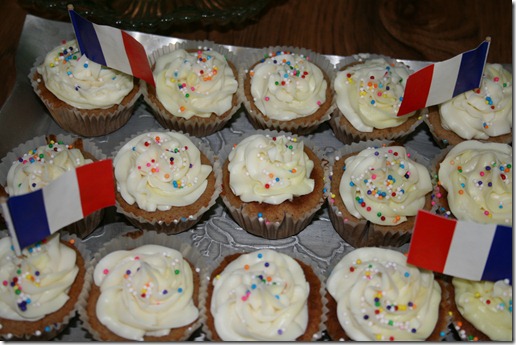 Apple spice babycakes (I was kind of in a French state of mind, hence the flags!)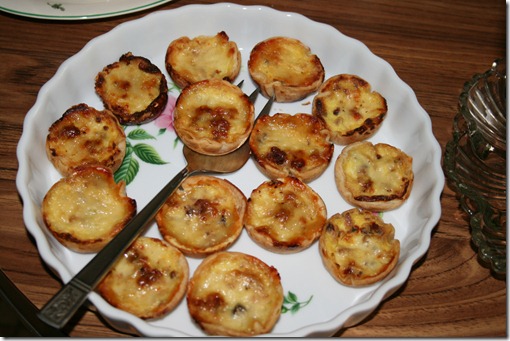 Bacon and sundried tomato mini quiches- yum!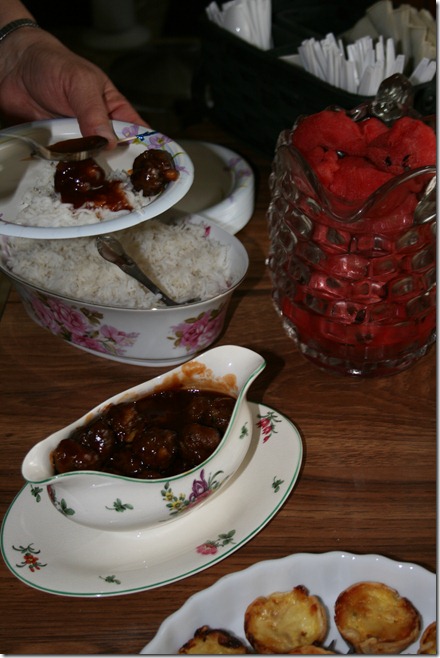 Basmati rice and pine nut and mint meatballs with Hawaiian barbeque sauce!
Served with hot Darjeeling tea and ginger and lemon iced tea- it was a great
menu- a wonderful visit- and we had a great time visiting and snacking.
I really wish I could sit down with all my blog friends and share a cup of tea
and a plateful of goodies.  My niece, Martha, blogs at The Weinhardts , and I
haven't seen her in over a year, so it was like sitting down with a blogger
friend and sharing recipes (she brought me a pretzel roll that she promises
to put up the recipe for on her blog soon!)
So – I was thinking about all of you, my internet friends, as I was preparing this
food- and if we could I'd love to have you all over to tea!
(Although we actually met at my sister Cynthia's house! LOL!  I was so tired and
my house is cluttered with all the stuff we brought back from Chincoteague last
week that I couldn't clean my house and cook for the same event.  Cynthia did the
cleaning and I did the cooking/baking.  We make a good team!