When my boys were young, I had them help in the kitchen.
They set and cleared the table, swept the floors, filled and emptied
the dishwasher, and helped prepare the meals. 
They liked spending time with me- and my time was mostly spent
doing chores and preparing meals- so that is where we accomplished
much of our work.  I wasn't a photographer back then- I'm getting better
now- and my son and niece take so many pictures that I have a library of
images to go to.
But I have no pictures of those years of activity.  Of the learning and loving
and sharing that went on then.  So- in looking at my most recent photos,
I was so pleased to have pictures of my grandsons working along with us-
in the the kitchen.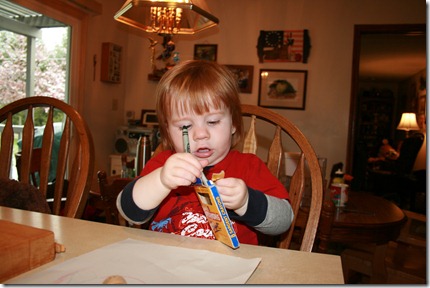 Kieran putting away the crayons after an art session!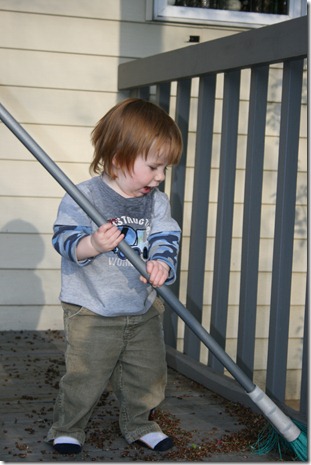 And sweeping the deck after a rainstorm brought down the crab
apple blossoms.
Aidan washing the dishes from breakfast.
Kieran sorting out my cupboard.
Luke used to get Jordan to help put away the dishes by calling out, "Hi Ho Silver(ware)!"
and Jordan would come running to put away the silverware. 
And after sweeping up the floor he'd call for the "dustpan man" and his little
brother would hurry to do his part of the task.
No pictures of my sons- just fond memories and an echo in my heart of helpful
and obedient children- who have grown up to be fine upright men.
I cherish the times spent with children- it can be tiring – but those moments are
like silver and gold- never losing their precious value.