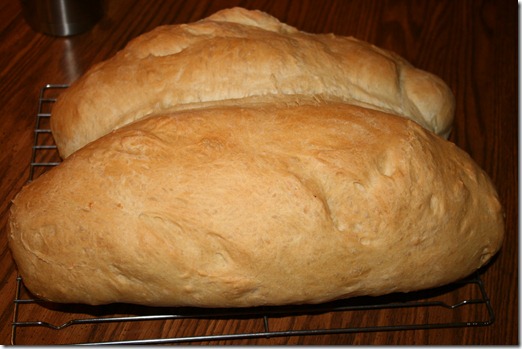 I have been baking bread consistently for the past 40 years.  Every month for the last 40
years I have baked bread.  I should be pretty good at it by now.  I hardly follow a recipe any
more- when people ask me for one- I give it from memory- although I no longer measure out
cups and liquids.  I pour a half bag of flour, fill the well in the center with hot water, add a good
slosh of sourdough starter, a sprinkle of yeast, a palmful or two of salt and I'm ready to start
mixing.  I can't imagine going without fresh bread.  I am always made happier just in the making
of it- and the eating is still pure bliss.  I make bread when I am down and depressed and it gives
me a stable place of joy.  I make bread when I am happy and my world just sings.  I make bread
when I am bored and I tremble as I add new ingredients and change up the shaping of the loaves.
Bread is not just a food- it is a barometer.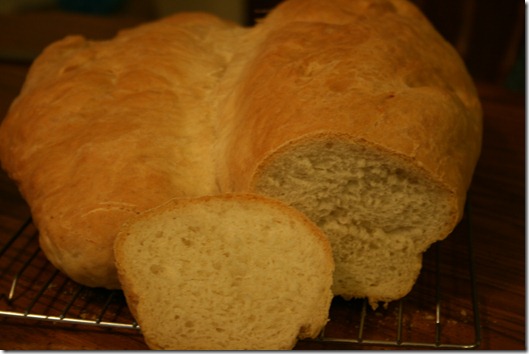 If I am NOT making bread I am grumpy.  And you can tell how depressed I am by the amount
of bread in my kitchen.  Bread making is the road to recovery from the depths of depression
in my life.
So- I am presently doing fairly well.
My bread basket is full- I have extra loaves in the freezer.
And I have great beauty and bounty on my counter tops!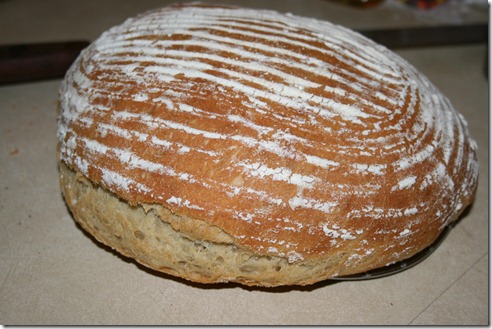 Sourdough!
I baked this piece in a parchment pouch- it was perfect!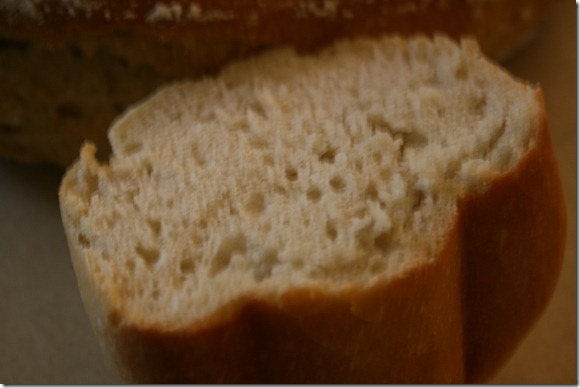 And the crumb was exactly what I was looking for.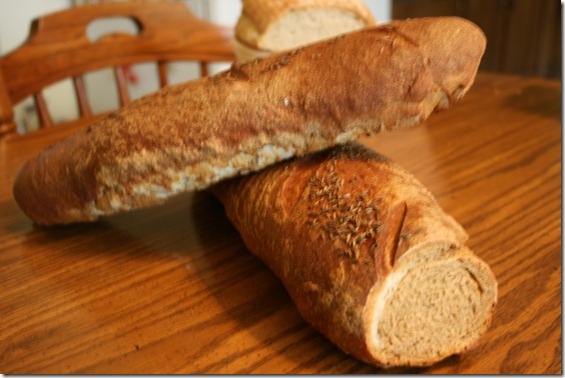 I also made a sourdough marbled rye which turned out very toothsome and lovely.
My recipe for contentment?  BAKE BREAD!!!