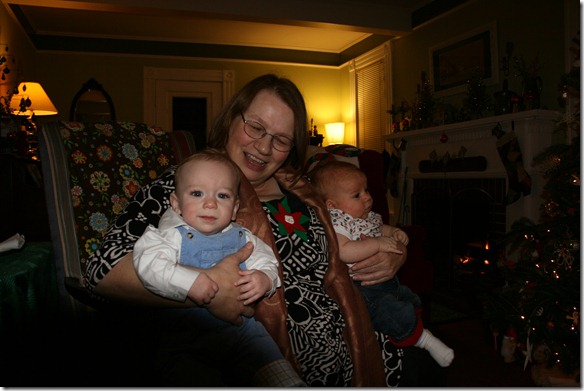 I'm thinking over the last week of celebration –
the food, the gifts, the family time.
I loved spending time with my family.
With the large extended family as well as our own little branch.
But looking at the pictures- the one that I want to share-
the moment I love remembering is this one- with the babies.