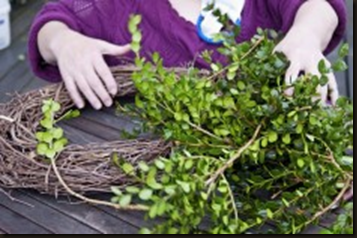 Making a boxwood wreath from the clippings from the hedge in Chincoteague was our recreation while at Meredith's house. We started with a grapevine wreath for the base and then jammed as many long pieces of boxwood into the frame that would fit.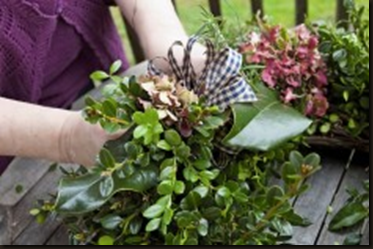 Then we made smaller bunches of the tips and magnolia leaves and pods, hydrangea flowers and rosemary bunches and rosehips growing around the beds at the house, and using a paddle of wire wrapped them tightly around the wreath base ,"taming" some of the wilder branches of boxwood we had jammed in previously.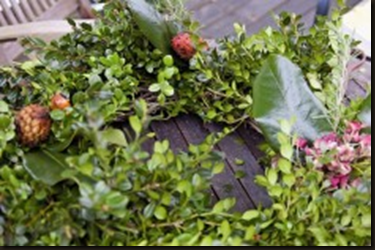 We layered the bunches and the decorative pieces around the wreath to make it look well covered and uniformly designed.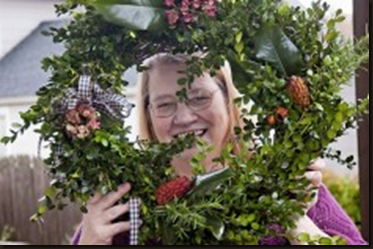 Then added a bow and it was ready to hang.
And we used it to decorate the mantle of the fireplace in the dining room.
Making a boxwood wreath is REALLY easy! All you need is a base wreath, a paddle of medium green florist's wire, Lots of boxwood, and some design items to add. Look around your yard and see what kind of materials you can make into a beautiful wreath. It really is a lot of fun.