Normally, I would like to have at least 4 posts a month.  Last month my only post was an IMK post- so I've slipped up big time!  It has been a very cold and snowy month.
So I'm going to start over this month and hopefully it will be a more hopeful and postfull  type of month.
In my kitchen…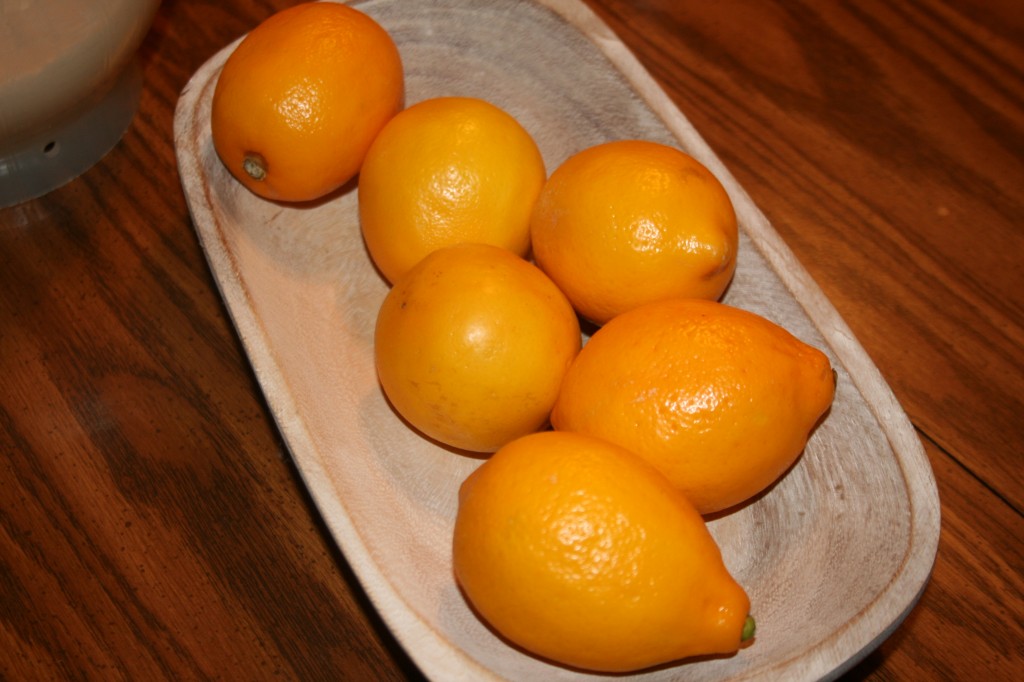 Meyer's lemons.  They were the same price as regular lemons so I decided to buy them and make up some recipes I'd been thinking about!
So- in my kitchen…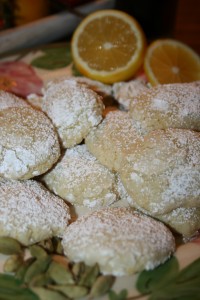 The first picture is of cardamom and lemon crinkle biscuits'cookies.
If you are interested in any of the recipes, let me know in the comments and I will write them up in the next post.
In my kitchen…
BREAD!  I made two loaves  and I think I prefer the sourdough.  It has way more flavor and a softer crumb.
In my kitchen…
my aluminum serving pieces.
I didn't pay more than $5 for any of these pieces- and I enjoy the hammered beauty of aluminum.
So- that is my kitchen this month- go to Celia's blog, http://figjamandlimecordial.com/  and see a list of other IMK posts from around the world.