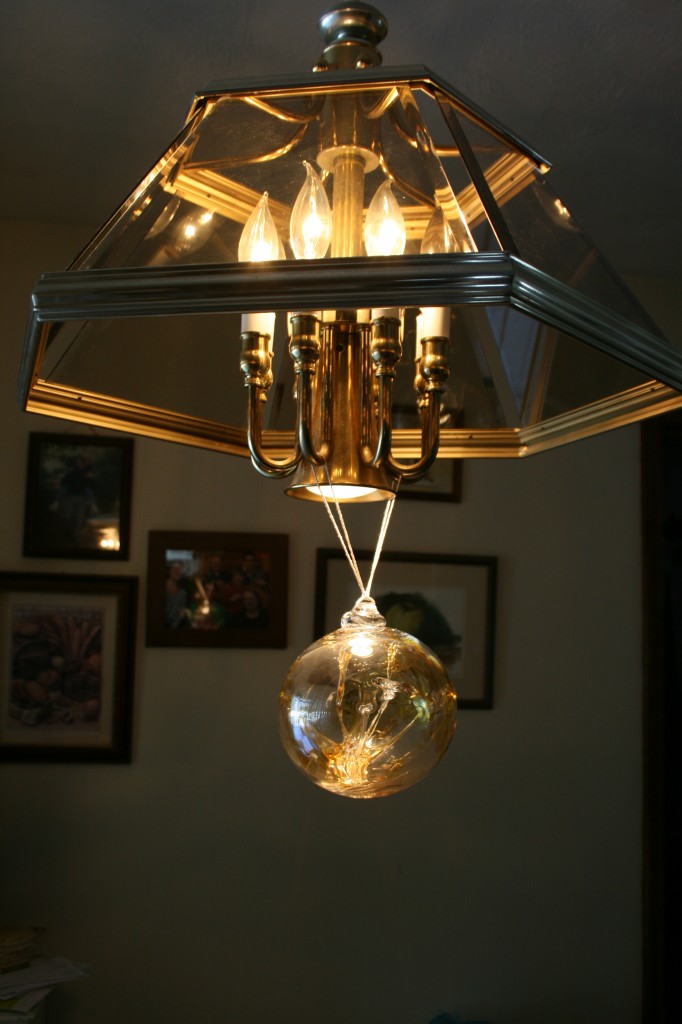 March.  Coming in like a lion- dropping temperatures-
forecasts for up to 10+ inches of snow. BRR!
But in my kitchen- all is pretty warm and bright.
In my kitchen…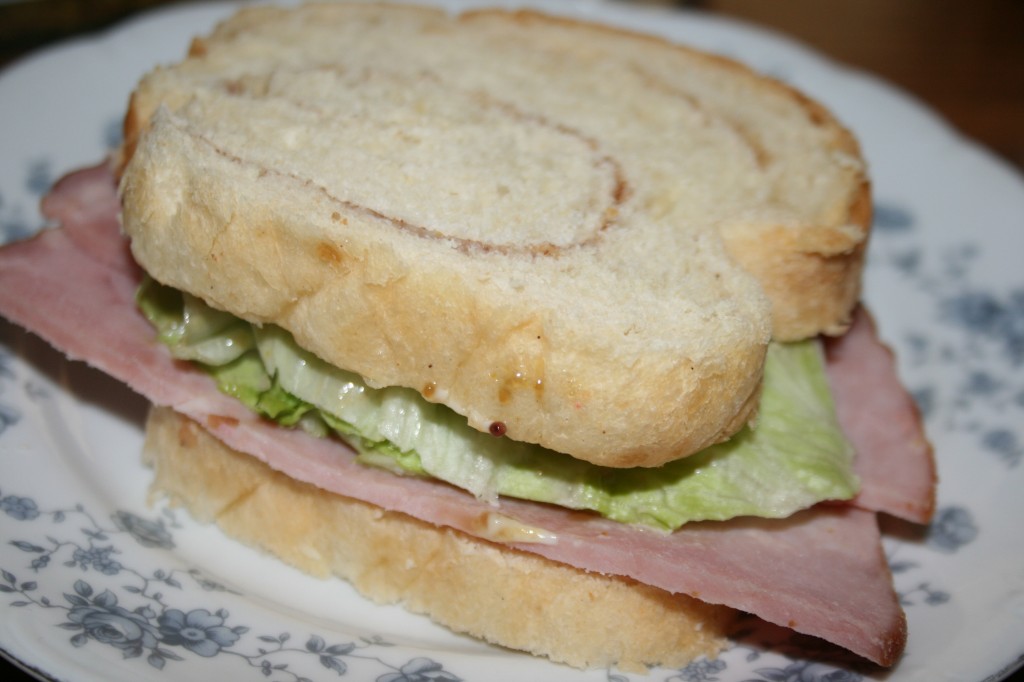 Lunch!  Ham sandwich with a couple of slices of cinnamon bread,
lettuce, prickly pear cactus jelly and black olive mustard and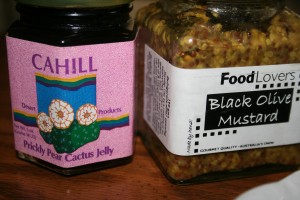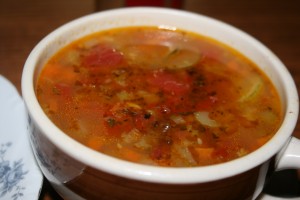 minestrone soup.  Mmm- really delicious!  and comforting.
and WARM!
In my kitchen…
Bread with just cinnamon swirl- no sugar- it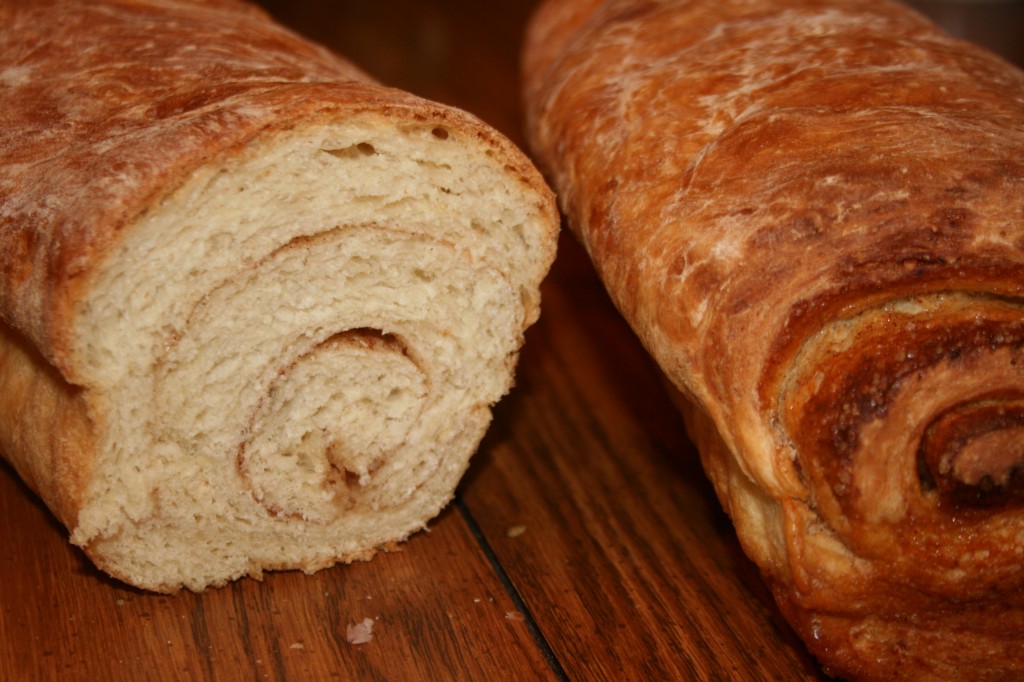 made the best flavor!
In my kitchen…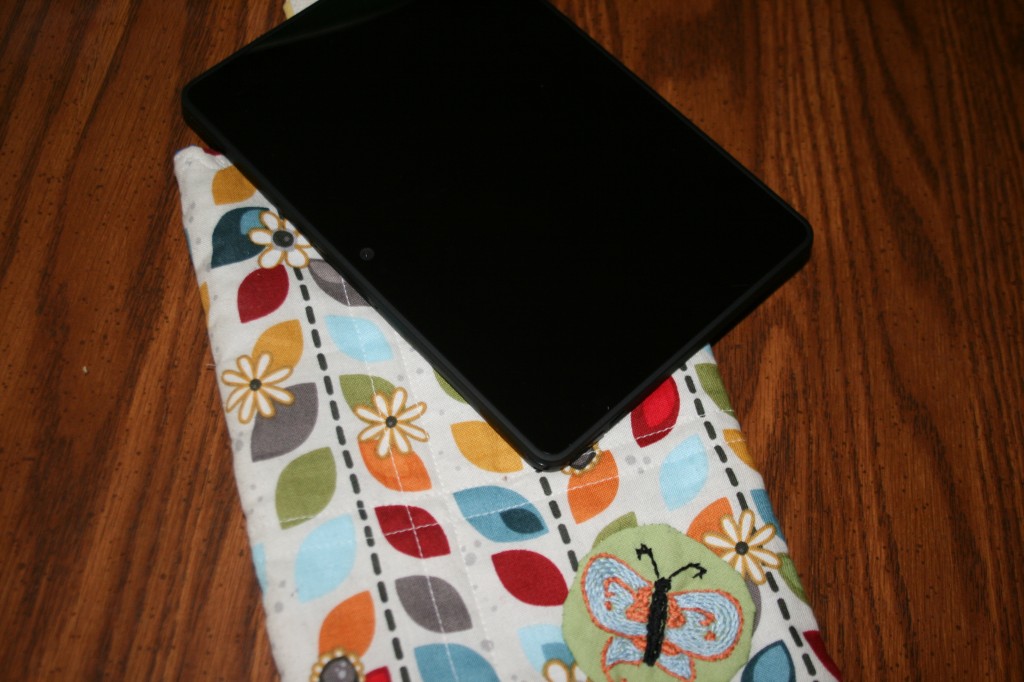 a cover for my Kindle Fire- specially made for me by my d-i-l Willow!
Notice the hand embroidered butterfly!
In my kitchen…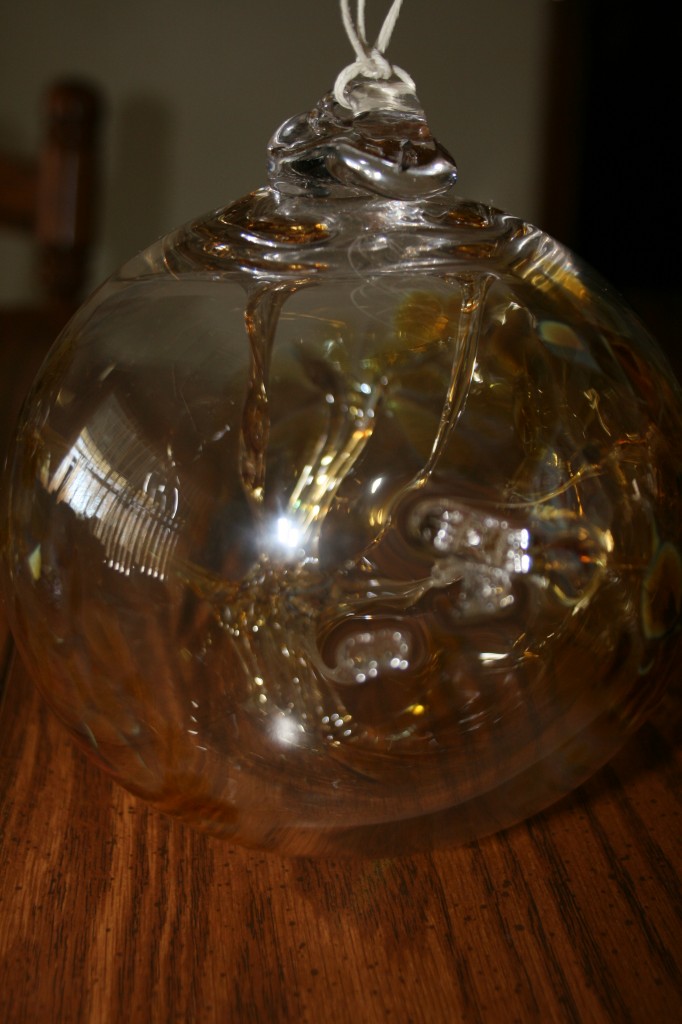 a hand blown glass ball!  A gift from Meredith- she got it for me
in Chincoteague but I hadn't mounted it until now!  And LOOK-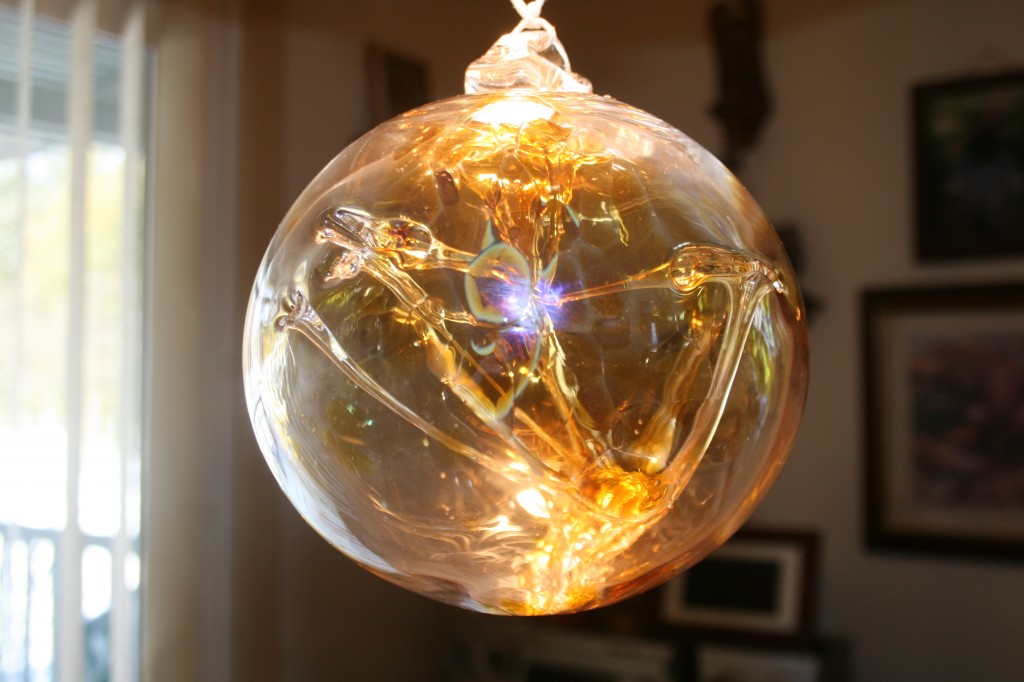 at the glow!  It makes my kitchen shine with warm golden
light!
Spectacular!  Now I can watch the glow and ignore the snow!
Welcome March!
Go to http://figjamandlimecordial.com/ and see Celia's other In my kitchen bloggers for March- it is a great way to welcome the month and see some fun posts!