I'm going to Long Island tomorrow for a week of little boys and
much fun with my daughter in law, Willow.  Luke is off visiting churches
and going on youth trips- so I get to spend time with his family while
he is gone.
I've been getting ready to go – laundering clothes, picking up small items
to take for the boys and making sure I have luggage that hasn't bad zippers
or sprung wheels and intractable handles-  and by baking up a storm so that
Frank has plenty to eat while I'm gone!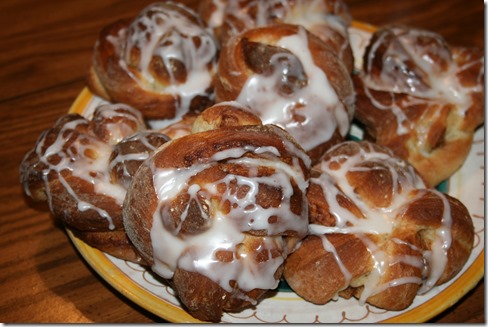 Cardamom/cinnamon buns- these are the best I've made in a long time!
I let the dough raise in the cold garage overnight- so the flavor is not just in the spices.
I'd like to give you an exact recipe but I just used the dump and hand measures.
It goes like this:
Pour a largish amount of AP flour in a large bowl- about 4 1/2 cups.
Add about 1 1/2 tsp of sea salt ( Pour into your cupped palm and fill the space that is
deepest- twice). Sprinkle the top with about two tsp cardamom.
Add a goodly cover of dried quick rise yeast on top – about 2 !/2 tsp.
Add about 1 cup dried milk- two  cupped handfulls and stir – making a well in the
center of your bowl.  Beat up an egg with 3 tablespoons of melted butter, and pour into the well,
mixi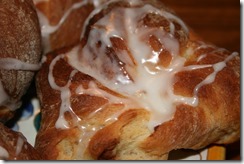 ng just a little with the flour .  Then add about 1 1/2 cups of very hot water and stir the
entire mixture up into a moistish dough- if it is too dry add more water- if it is wet add some more
flour and then knead about 5 minutes until it is smooth and pliant.  Butter bowl,  shape dough into a ball
and place in bowl, cover and leave in cool temperature- (45 degrees F or less) overnight.
In the morning, bring in and let warm up to room temp, then roll out dough into a largish rectangle, spread warmish butter
over the top and sprinkle with a cinnamon/sugar  mixture and fold dough over from the long sides and cut into
bars  about1 1/2 inches wide.  Twist the bars then wrap around your fingers and tuck the ends through the  hole that
results from wrapping them around your fingers.  Place on parchment papered baking sheet and bake for
about 12-15 minutes at 375 degrees F.
While still warm spoon a sugar glaze on top.
This makes about 2 dozen buns.
And I made some bread for him to use as toast.  He doesn't like fresh bread for his sandwiches but for toast- his favorite!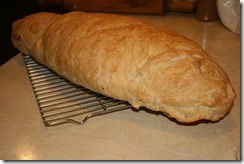 I also made some poppyseed rolls and twists.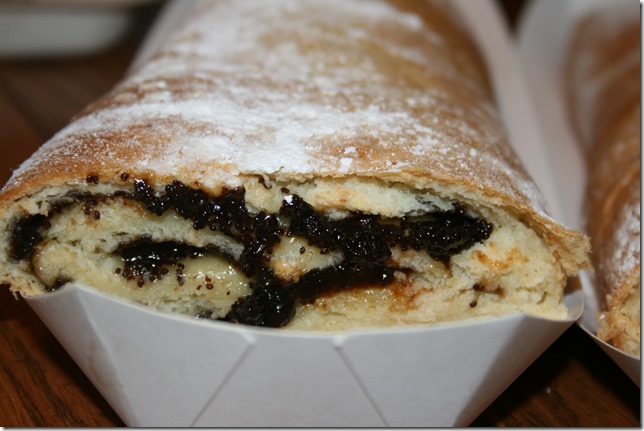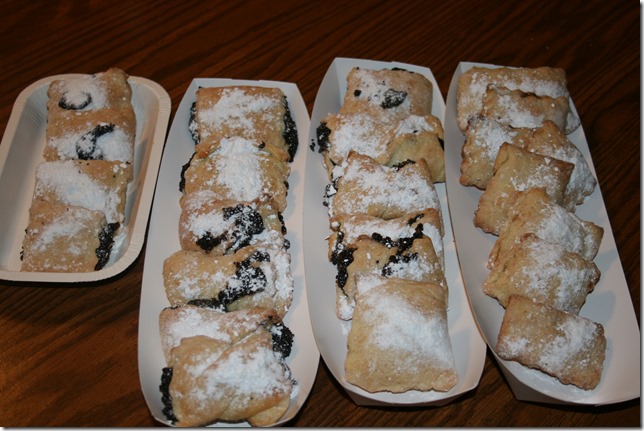 So he has lots of sweets and a couple of pizzas that I made last night for supper and then froze the left over
pieces for him to take for lunch.
We had snowfall last night so the view out my windows went from this-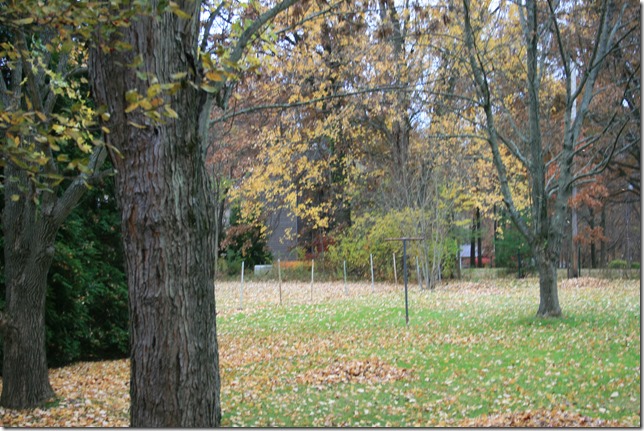 to this-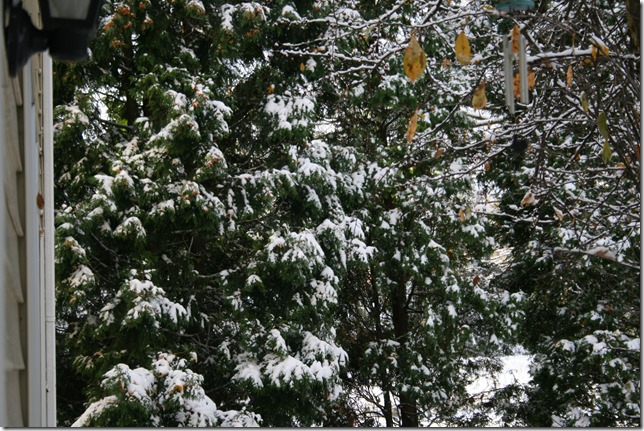 and this-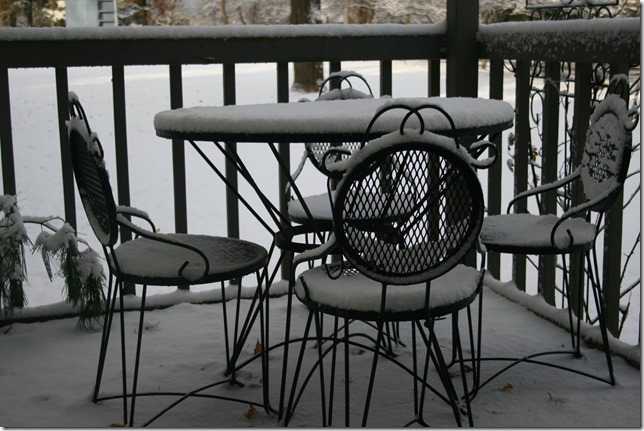 I probably won't be posting for the next week or so- but rest assured- I'm taking pictures and having a marvelous
time with 2 little boys!
May your next week be one of great joy as well!