August- all ready?
It is- and that means that this summer is flying by!
A summer like none other I can remember- with temperatures
and rain out of control and my garden washed out
countless times.
But in my kitchen?
Things are always happening.
And by things, I mean mostly bread.
Surprise!  I love to bake and I love to eat BREAD!
So, In my kitchen, there is…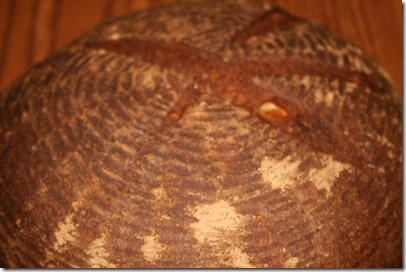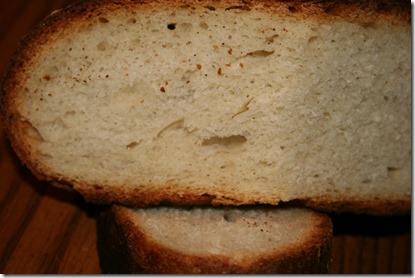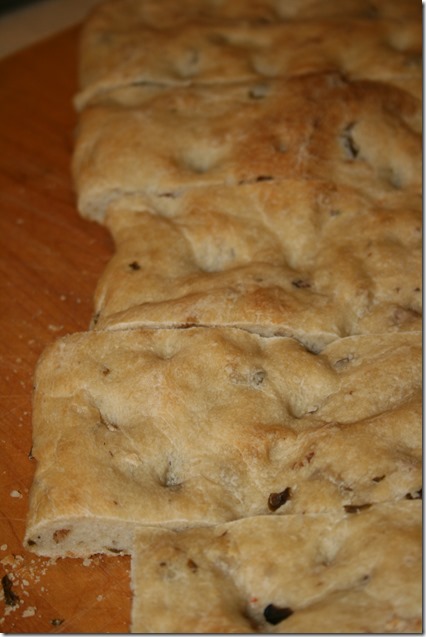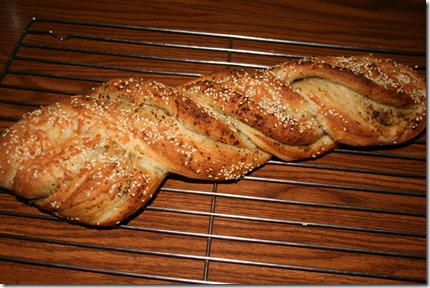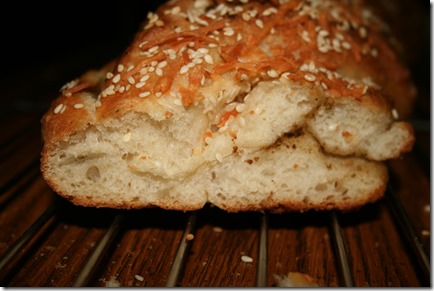 Bread, glorious, Bread!  A sourdough loaf, flat bread with green olives,
and a twisted pesto loaf.  All delicious and all- almost gone!  I need to bake
some more!
In my kitchen…
Cookies!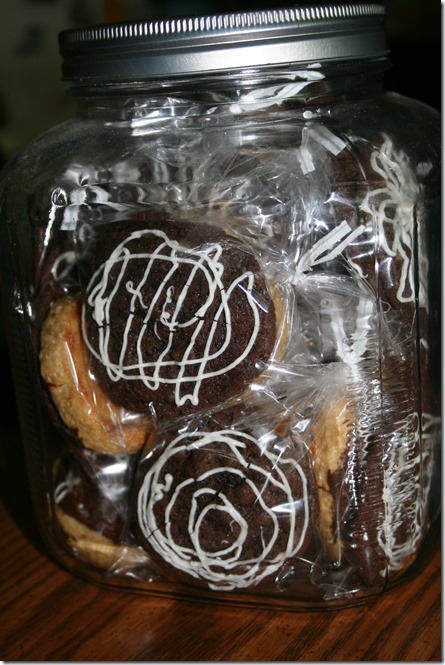 Jars filled with cookies- wrapped and ready for lunches and snacks.
In my kitchen…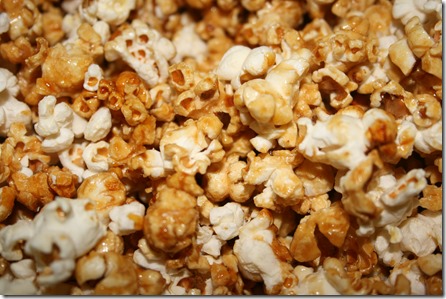 caramel corn- and again, almost all gone- I need to make some more.
In my kitchen…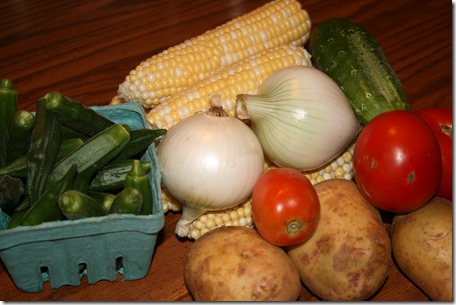 fresh garden vegetables- the tomatoes and cukes are from my garden- the
rest is from the farmers market.  Okra, corn,candy onions, and potatoes- YUM!
In my kitchen…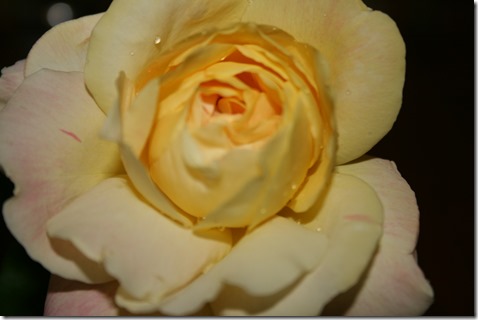 a rose from from bush- a Peace rose that is so old it only gives me a couple of
blossoms each year- but one is ALWAYS on my birthday- so I consider it a miracle.
In my kitchen…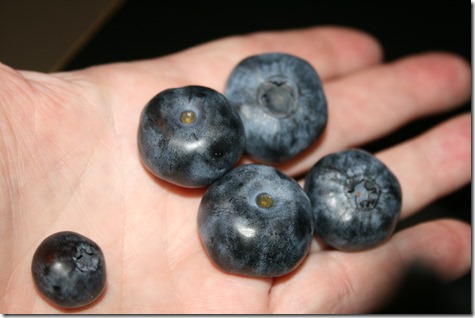 are giant blueberries.  The biggest and sweetest I've ever tasted!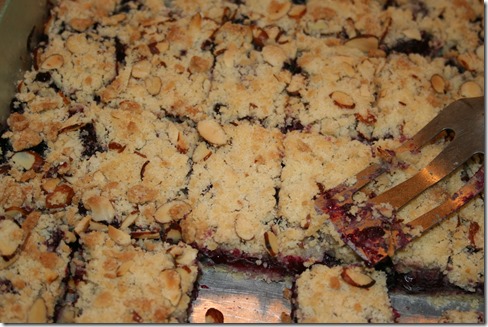 And  Blueberry Almond Bars-recipe here.
In my kitchen…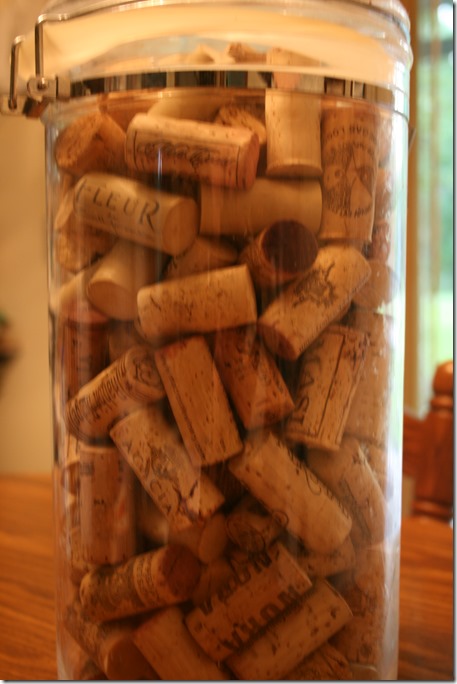 are corks from many  happy bottles of wine.  We didn't drink them all but I
want to make a cork wreath and so I get lots of donations from family and friends.
In my kitchen…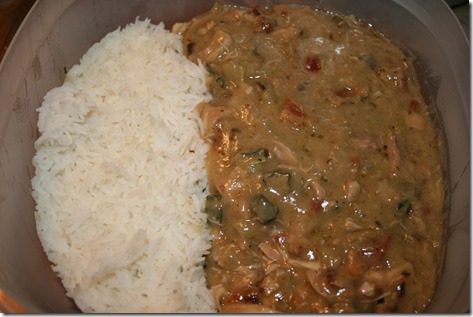 Chicken Gumbo (without tomatoes- Frank doesn't like cooked tomatoes.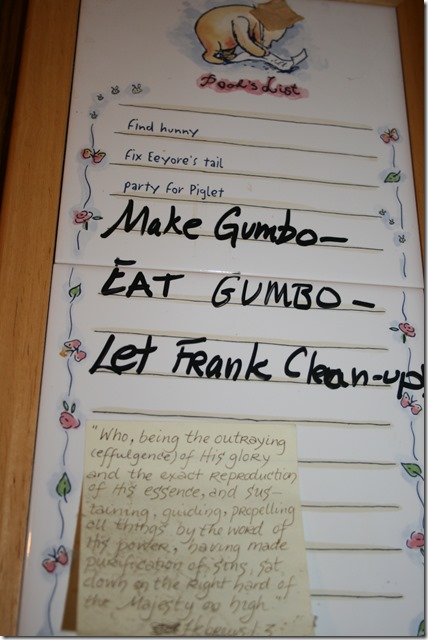 and my list of things to do…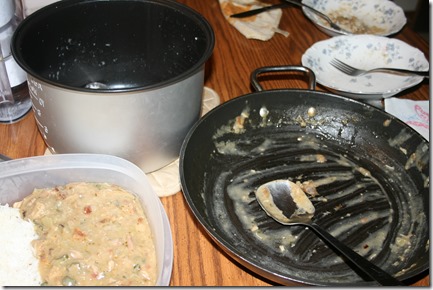 and a messy table for someone else to clean up.  (see note above!)
Well- that is my kitchen this month- productive, yummy and messy as it
is often.
Go to Celia's blog Fig jam and Lime cordial  and see all the other entries.
And add an entry yourself if you have an blog and want to join in!
Happy August!