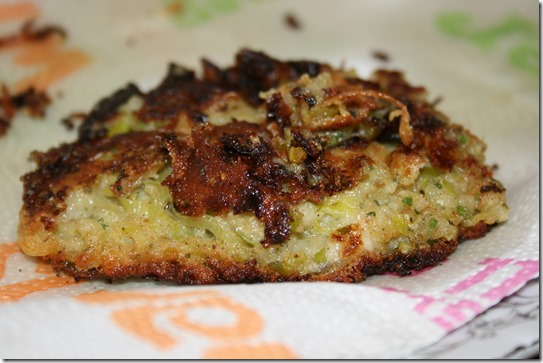 My daughter in law, Willow, introduced me to these – she is a marvelous cook.   What I like
best about Willow's cooking is that she knows no fear.  She follows recipes and patterns-
adapts freely according to what she has in stock and offers it up with a panache that invites
you to enjoy her creation along with her.
I am pretty much a pushover when it comes to 1) cardamom, 2)fritters, and 3) Leeks- so this
recipe was almost tailor made for me to try.  Let me warn you- there are a lot of steps- and it
is a little fiddley- but I think the fritters are totally worth it for a special occasion- and the recipe
makes a LOT of fritters that are really good as left overs.
This recipe is an adaptation from a Yotam Ottolenghi creation- but I have not seen the original
recipe and I adapted the one I did see- so and adaptation of an adaptation.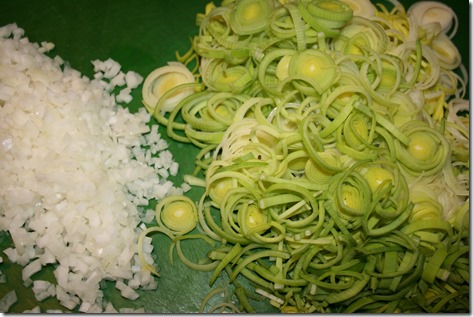 Ingredients: and method
About 1/2 cup of olive oil
3 leeks, carefully cleaned and thinly sliced} sautee leeks and
1 medium sweet onion, chopped fine} onion in 3 TBS oil for 10-15 minutes.
1 tsp. ground cumin
1/2 tsp ground coriander
1/2 tsp ground cardamom
1/4 tsp  or less ground cinnamon
Mix together spices and add to sautee after 10 minutes, cook another 5 minutes.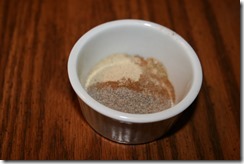 1/2 tsp hot chili paste or one hot Thai pepper seeded, sliced
1 cup chopped fresh parsley
2/3 cup chopped cilantro
6 oz ricotta or cottage cheese
Cool spices and leek/onion mix and add to herb, pepper and cheese mixture.
Add 1 tsp salt and set aside.
in another bowl, mix together:
1 cup AP flour
1 1/2 tsps baking powder
1 whole egg
1/2 cup milk
4 TBS melted butter
Beat until you have a smooth batter.
Whip one egg white to soft peak and fold into cooked leek mixture, then
fold entire mixture into the batter.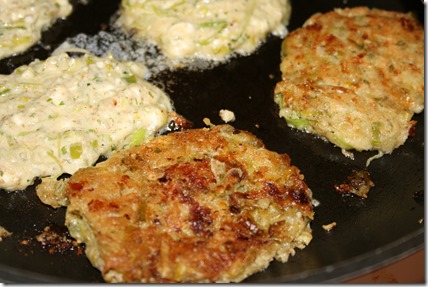 Fry on medium high heat with olive oil about 4 to 5 minutes a side- be careful
not to make them too thick.  Brown to golden and serve hot- with lemon wedges,
if desired.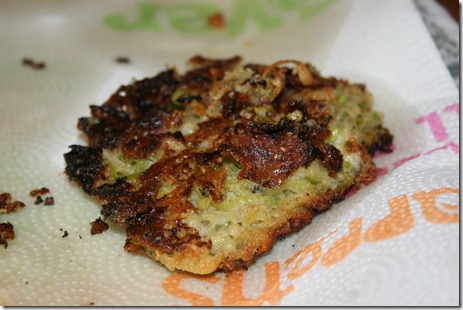 I drained them on paper towel before serving.