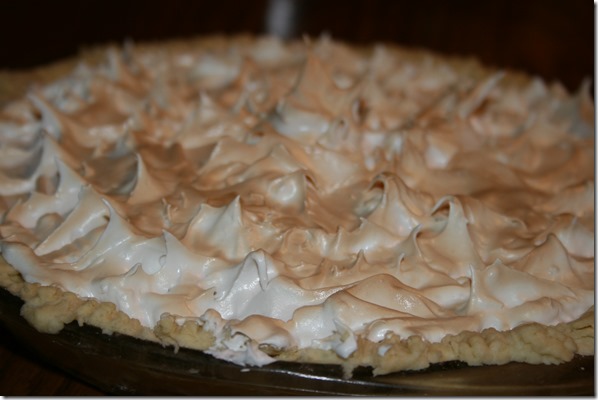 I made a lemon meringue pie this week.  I got the recipe from Brydie of cityhippyfarmgirl.  It is
different and delicious and I don't think I cooked the filling quite long enough.  If you make it- make
sure it comes to a definite slow boil.
Frank's mother made lemon meringue pie with bananas on the bottom.  He wants me to do that for
him but I can't.  Really- I just cannot do that.  For one thing- that would NOT be an lemon meringue pie
and secondly- I hate bananas.   Don't ask me why she did it- she was a Hungarian woman trying out 
Canadian desserts and I think she got the pies mixed up. 
I also made a Rhubarb custard pie-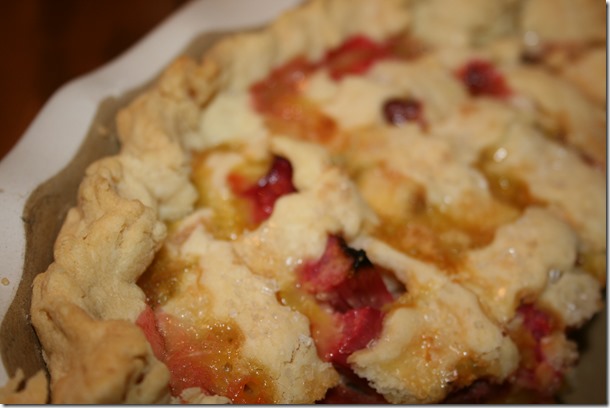 which turned out rather well!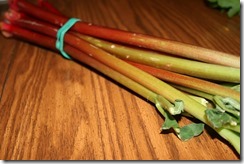 I wish I could grow rhubarb.  My soil is mostly a heavy clay
and it doesn't do well in my garden.  But for $3 a bunch, I will keep on buying it – that's not a bad price
for this tart and tangy treat!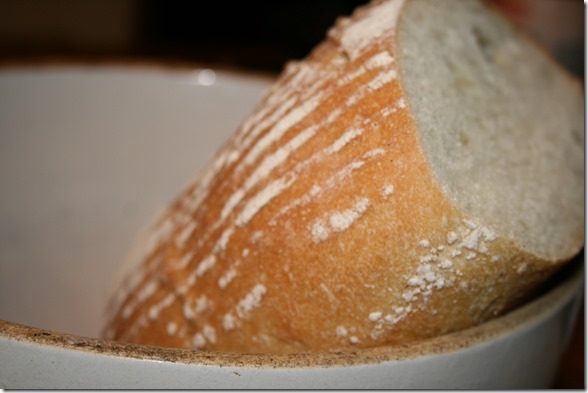 And there has been bread.  Baked and fried-  I love the fried sourdough- it puffed up into crunchy
cracker like bread pockets- with kosher salt and sesame seeds- such a treat.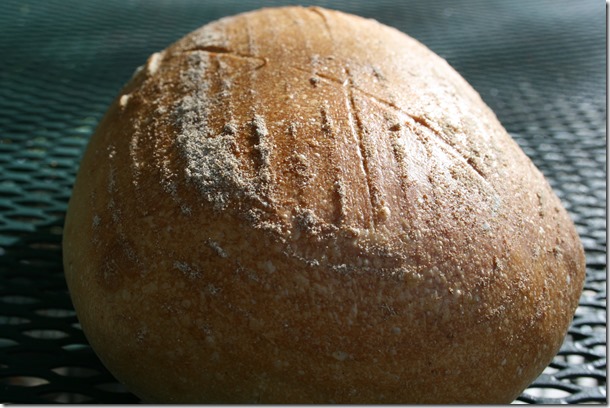 There will always be bread.
And arugula!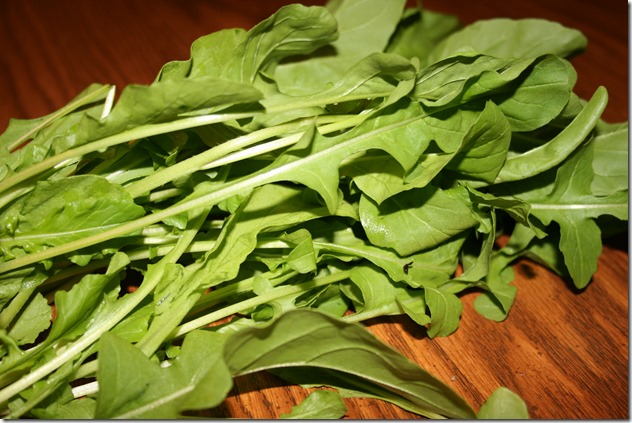 My friend,Jane, grew a bumper crop and invited me to come and pick. 
What a delight.  I made wilted arugula salad.  I used it on a sandwich and it was perfect.
And I made a pasta salad with arugula mixed with other green leaf lettuces-
I feasted on arugula last week.
Notice how I said "I"- Frank said, " Are you kidding me?  Where is the iceberg lettuce?"
No arugula for Frank.
(And no bananas in the lemon meringue pie, either!!!)