I am just between here and there-
getting ready to leave,
hoping to get lots done when I arrive-
going back to the east coast to get the house
ready for the season.
So I don't have a lot of time to write-
BUT-
I found this series of pictures that my son
took on my camera over the holidays
and thought I would share my own
version of this Australian method of eating
Tim Tams.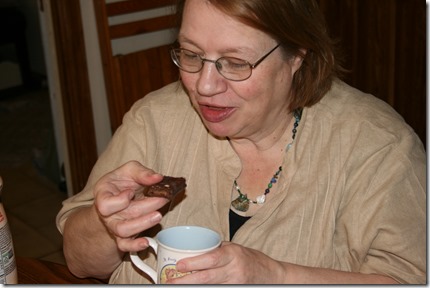 First you bite off the corners on two sides.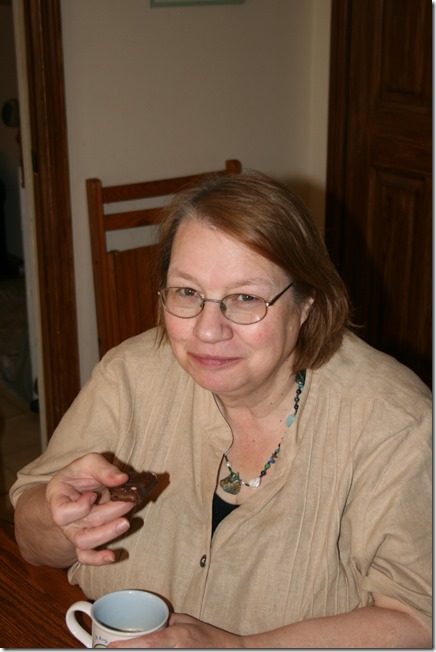 Get your coffee ready and hold the Tim Tam carefully so you don't drop it into the cup!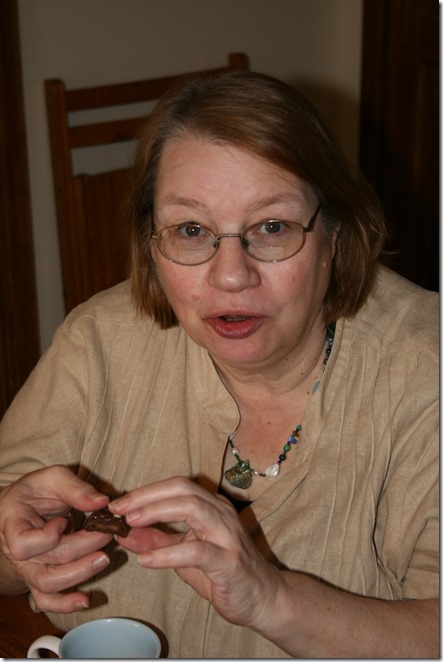 Warn your son that he should not take any more pictures because this could get messy!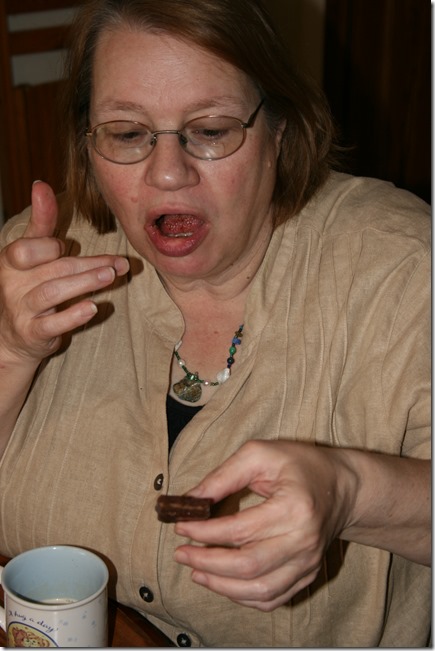 Apparently they missed the whole suck the liquid gently up into the biscuit –
and jumped to the have your mouth wide open so you can stick it into your
mouth without delay!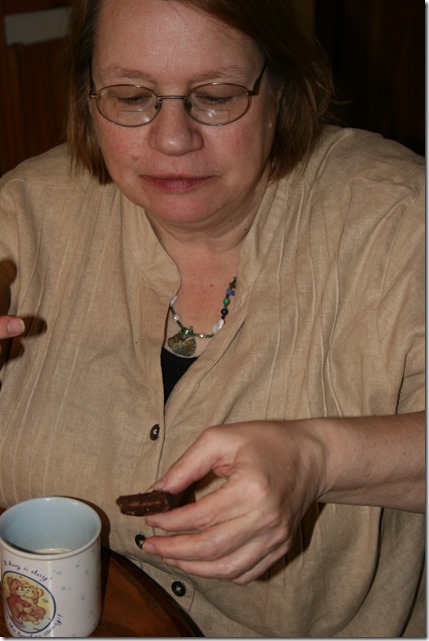 I'm not quite sure what this one is supposed to show- except that I took
two bites to eat it and didn't end up with a dripping chocolate mess!