I have two sons.
My sisters each had a daughter and a son-
I LOVE LOVE LOVE my boys- but I needed a
little girl in my life- so I became Super Aunt and
took some of that little girl love from my nieces.
I played with my sister Robin's daughter, Allyson,
babysat with much joy and just had an all around great time.
One of the games we played had music to go with it.
"Go in and out the window, go in and out the window,
Go in and out the window- as we have done before."
Simple tune, sweet little game- almost a dance step and
easy to get tangled up and generate a lot of giggles.
So, when Aiden and Allyson came over on May day to
deliver a bouquet of flowers, Frank was changing the window
in the front door to a more seasonable screen. 
And I had grabbed my camera to get a picture of Aiden carrying
the flowers, so I still had it in my hand when she started playing
"In and Out the window".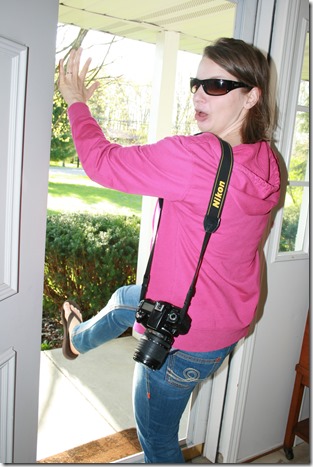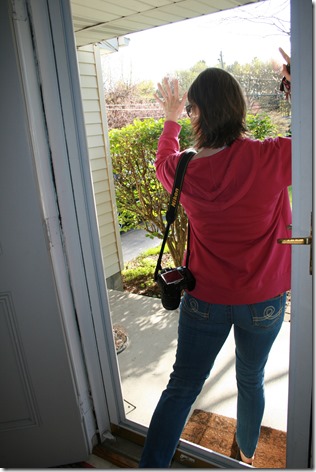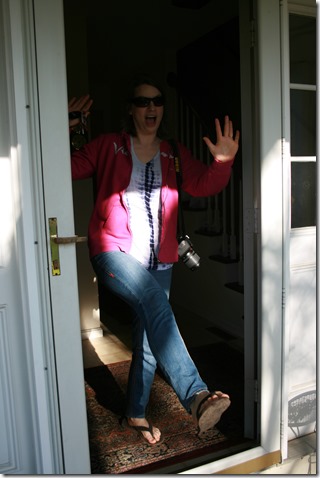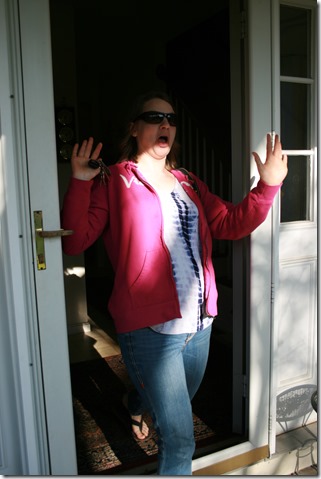 Or maybe just- "I'm going out your window- or should I say
your door!"
Love this girl/woman!