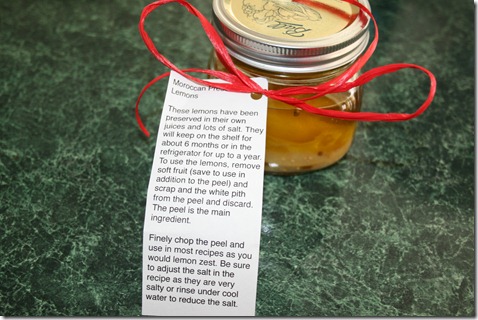 I received salt  preserved lemons in olive oil for Christmas from my dil Willow.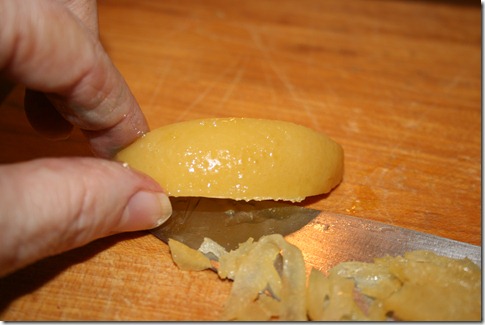 They are really beautiful- and they smell divine.  I chopped up the peel and then
minced it fine to go into the lentil soup I made.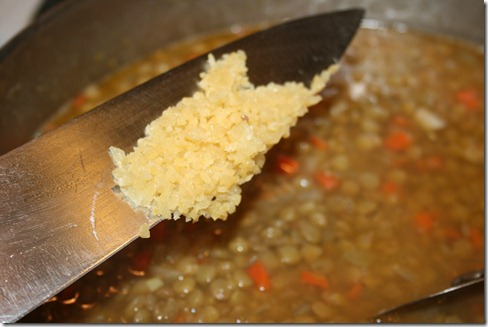 Here's the Recipe.
Ingredients:
1/3 cup olive oil
onions, chopped small
2 garlic cloves, minced
2 1/2 cups brown or green lentils
8-10 cups water
2 carrots, peeled and finely chopped
2 celery stalks, finely chopped
1 tsp ground coriander
1 tsp cumin
1/2 tsp curry powder
1/2 tsp paprika
6-8 tsp lemon juice
3 tsp minced lemon peel ( or grated fresh peel if you don't have any salt preserved lemons)
salt and pepper to taste
Method:
Heat up the oil in a large soup pot and add the onions, garlic and lentils.  Sautee gently for about 10 minutes, stirring
constantly-make sure that onion and garlic don't stick to bottom of pan.  Pour water over mixture, stir and then raise
heat to medium and bring soup to a boil.  Add carrots and celery ( I chop my vegetables to about the size of the lentils
so that they cook uniformly and look suited to each other).  Boil for about 3o minutes and then lower the hear to low/medium.
Add the rest of the ingredients, as well as the salt and pepper.  Stir well and cover the pot, letting the soup simmer gently for
about 45 minutes.  Taste to check the seasonings- add a little extra if you think it needs it and serve hot.
Serve bread  alongside, I added some feta cheese to my bowlful-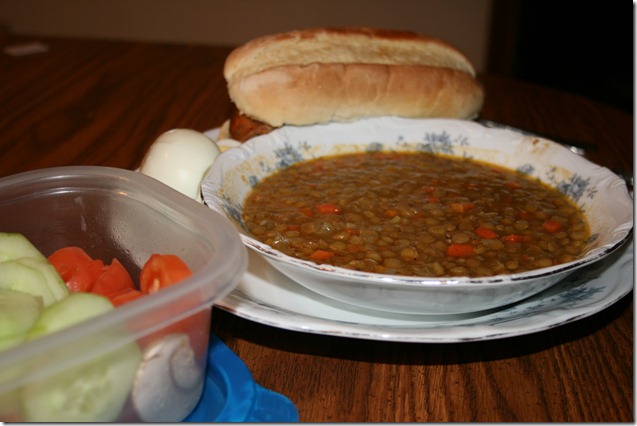 Frank had his with a hot Hungarian sausage sandwich, boiled egg and cruditees.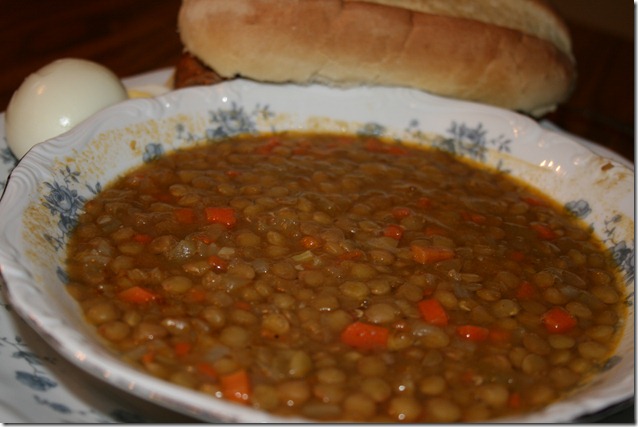 This is my new favorite soup!