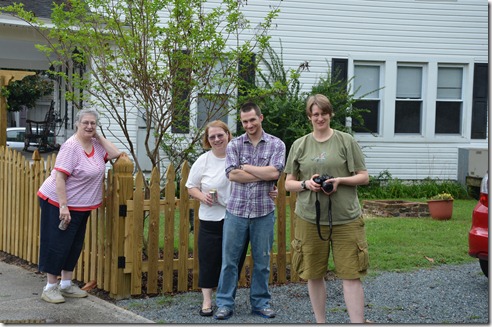 We aren't posing for this photo- we are watching…
THIS- Aidan on his bike adventure!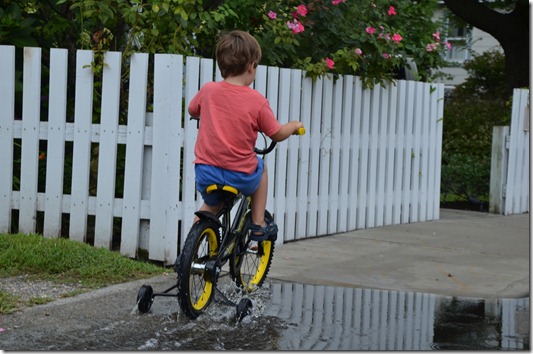 Right after the puddle he accidently turned into the open gate and CRASHED!
Tomorrow our next influx of family arrives, some left today- Jordan leaves tomorrow-
it is a lot like an open house.  And the beach is beautiful, the gardens are lovely, and the rain stopped!