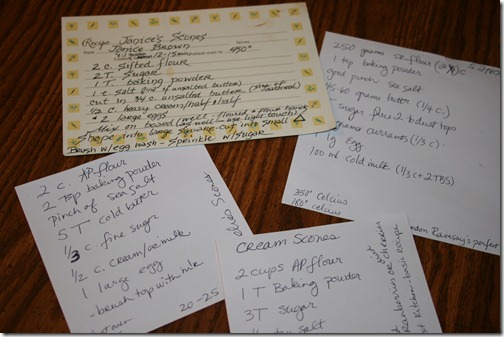 I admit- that scutterbotch scone recipe was a little over the top.
As I said in someone's comment section, we Americans tend to put a lot of extra bits
and pieces and flavors into the scone rather than on top of it after it is baked.
So I'm doing a cream scone, today.  Actually, I may do two cream scones- since I have four
recipes to choose from-

-I'm trying to put two of a type together and only make up two
batches.  Because what would I possibly do with 4 batches of scones in one day?
I combined the recipes, adding an egg to this one and cutting down on the cream in this
one – choosing to bake at 425 degrees F  rather than 450 degrees and I came up with a very
good scone.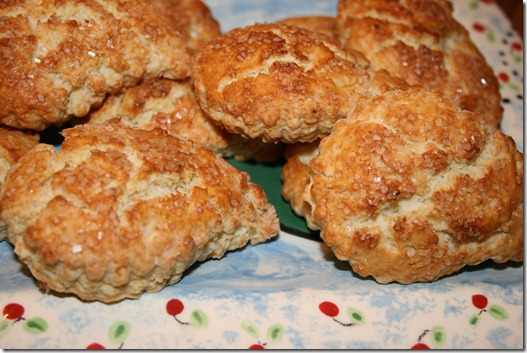 I'm calling these North American scones- since the recipes came from America's Test
kitchens and a friend from Newfoundland, Canada.
Ingredients:
2 cups AP or plain flour (250 gr)
1 Tablespoon baking powder (scant)
3 Tablespoons sugar
pinch of salt
5 Tablespoons cold butter (50 gr)
1 large egg
1 cup heavy cream (250 gr)
Gourmet sugar for sprinkling on top
Preheat oven to 425 degrees F (not sure what this is for Celcius- it is a very hot oven!)
Sift dry ingredients into medium size bowl, cut in  butter with two knives until very small-
the size of oatmeal.  Make a well in the center of the flour mix, whisk the egg and cream
together and pour into well and mix together using a light touch.
Shape into a large circle about an inch and a half high and cut into shapes with knife or
cookie cutters.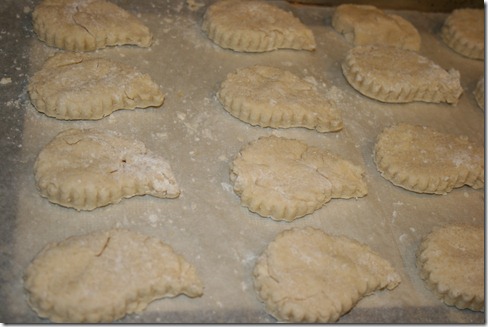 Place on cookie sheet lined with parchment paper,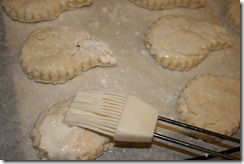 brush with egg wash,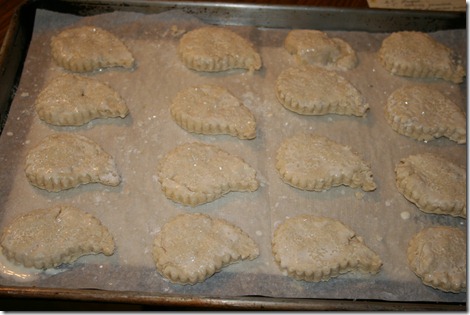 and sprinkle with sugar- then bake for 15 minutes.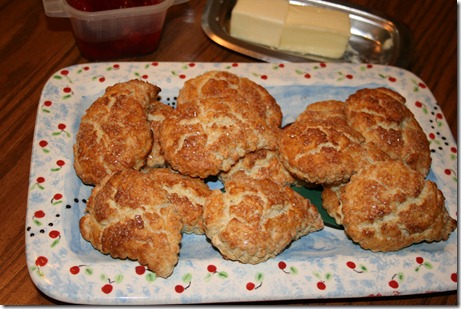 Serve warm with butter or clotted cream and jam.