In my kitchen…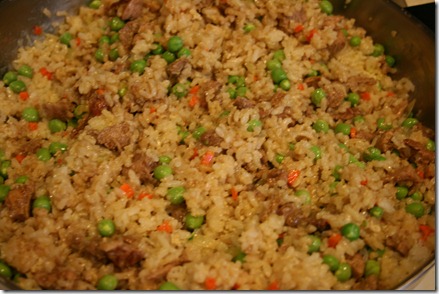 there is pork fried rice.  The chops we bought were very thick- so after we
grilled them I cut off the reddish meat from around the bone and marinated
it in sesame oil and soy sauce and cooked it up with vegetables, eggs and rice.
So very good!
In my kitchen…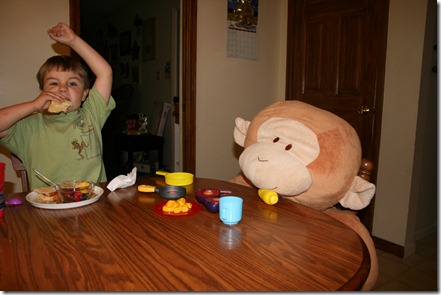 is a pair of hungry eaters- Grandma camp is fun!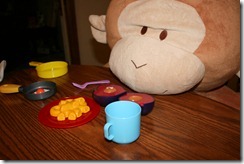 Big Monkey Loves plastic Mac and cheese!
In my kitchen…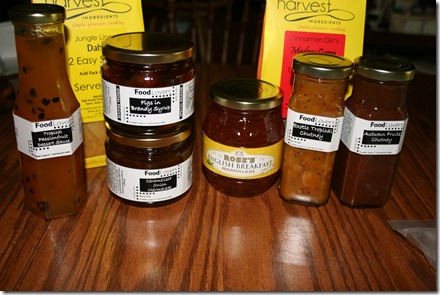 Gourmet goodies from my latest package from Australia!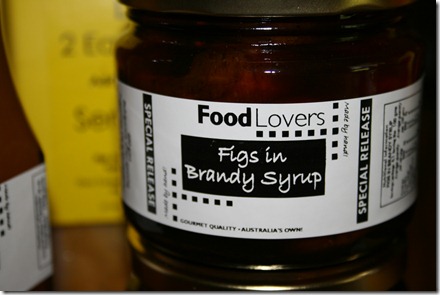 I opened this for my birthday meal- spooned the Brandy syrup over cornbread
and ate the fig for dessert.  YUM!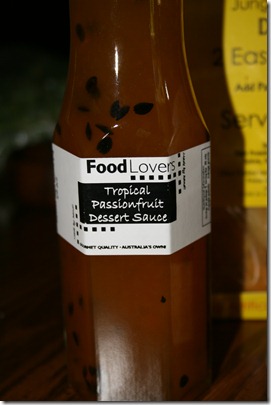 And I love the sweet/sour flavor of passionfruit!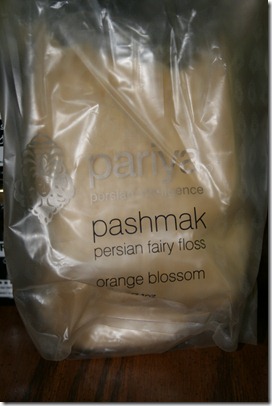 I'm looking for just the right recipe to try this Orange blossom
                                                                                           fairy floss (sugar).  Any suggestions?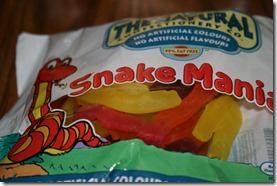 These are a new favorite at my house (Thanks to Brydie for
introducing me to them and Meredith for supplying my habit!)
In my kitchen…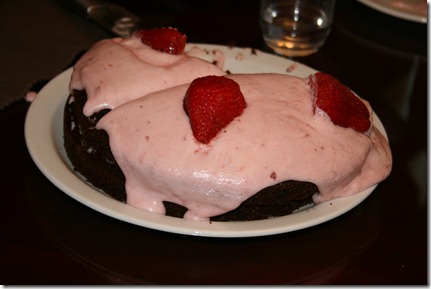 are the remains of my chocolate cake with pink icing birthday cake from last week!
Thank you, Willow and Aidan!
In my kitchen…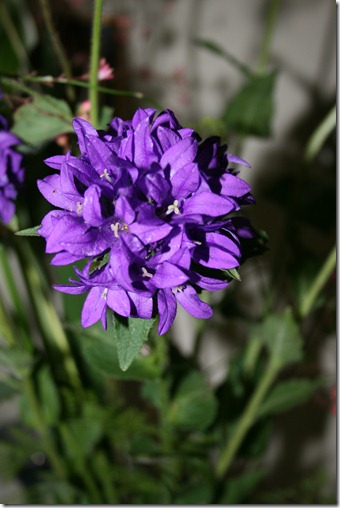 is one final bloom from the Serbian bellflowers that I have
in the front bed at my house.  They are so pretty that I love to
gather them up into bouquets!
This is part of a series started by Celia at Fig jam and Lime cordial.
Go and take a look at all the bloggers involved- lots of peeks into kitchen
around the world.