I do not have good soil- I've been putting in bags of peat and loads
of manure for years now and I STILL don't have good soil.  I should
have dug up the entire garden and filled it with compost and peat
and top soil- but we (as in my husband) decided that would be overkill
and so we have a heavy clay soil that is dominant and patches of peat
enhanced heavy clay soil.  It is not good for growing.
So most of the time I put plants in containers.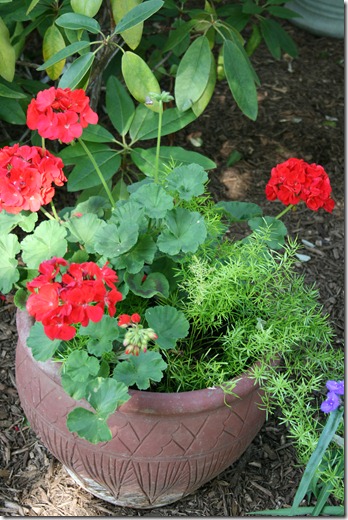 Containers are good for flowers- especially geraniums.
And they are pretty good for lettuce…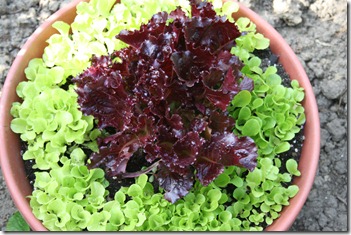 Yesterday-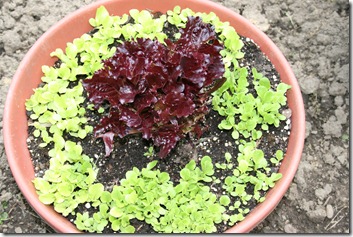 Last week… it is growing pretty well- I thinned it out some
yesterday and made a great fresh lettuce salad for dinner.
And tomatoes seem to do pretty well in containers, too.
This tomato shows a weeks growth- and the other plants
are putting on buds and small little tomatoes.
The peppers are doing all right in the containers, too.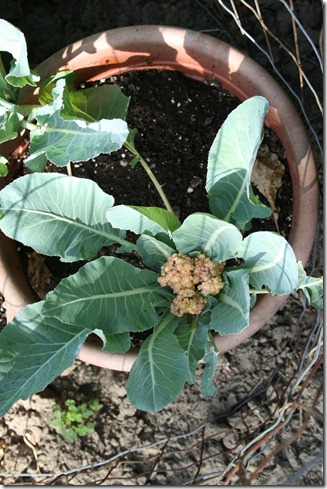 Even the cheddar cauliflower is growing in its pot.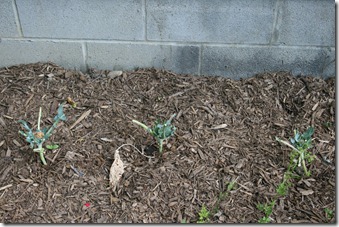 Which is very good, since the rabbits have eaten all the leaves
off of the ones I planted in the ground.
I think I am more of a container-pot gardener than a bounteous
bed gardener.  Maybe  I just don't have green fingers- but with
the pots doing so well- I'm blaming the soil.
So- How does your garden grow?