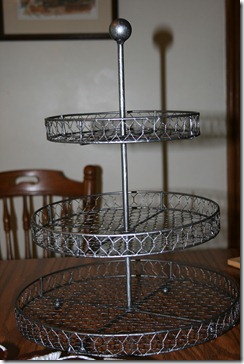 In my kitchen… I have one of these.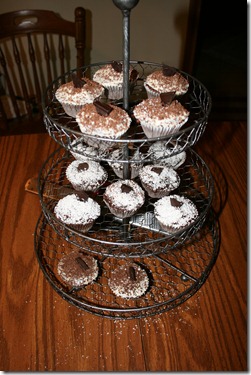 Which when filled with cupcakes becomes a
tower of delight!
In my kitchen…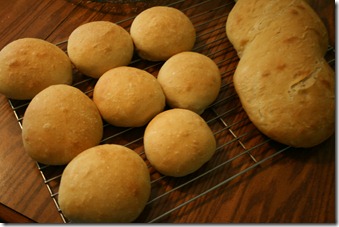 I have fresh baked sourdough French bread and rolls.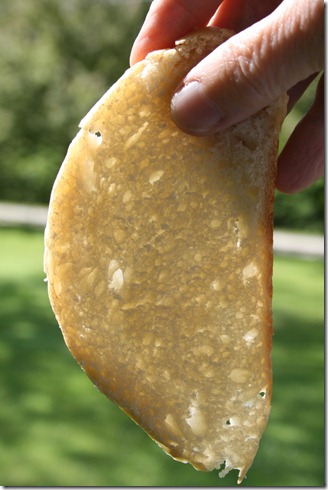 A sunshine pierced texture shot.  for Joanna.
In my kitchen…
there is candied orange peel and currant Irish soda bread.
In my kitchen…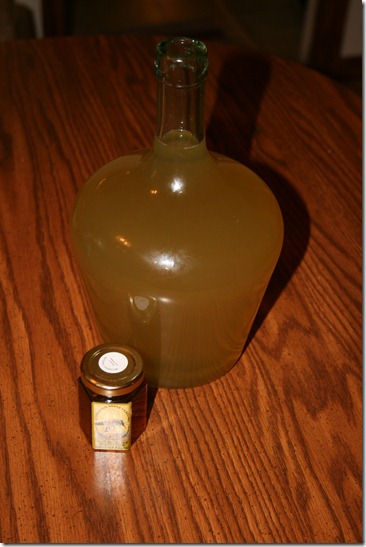 there is Pineapple citrus juice with just a hint of honey.
In my kitchen…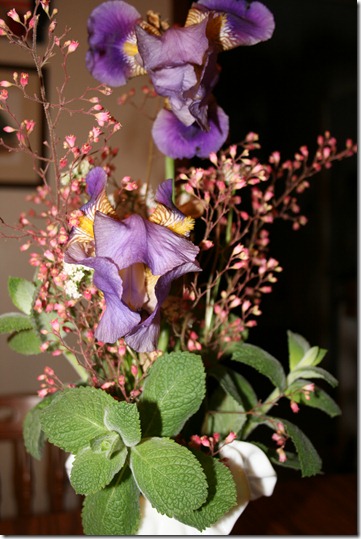 is a lovely bouquet of coral bells, bearded Iris and mint.
In my kitchen…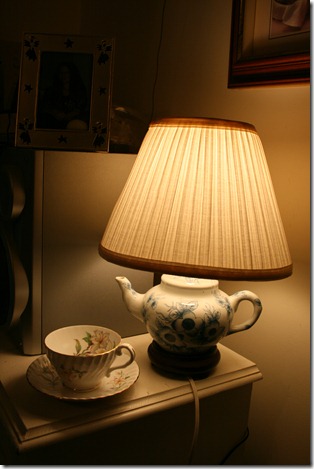 is this wonderful teapot lamp I got as a gift from my son and
daughter in law- I love it because my kitchen is VERY well lit-
and first thing in the morning all the lights stab me in the eyes.
This lamp adds a wonderful ambience around 6 AM!
In my kitchen…
is this spice box that my sister Robin and her husband, John
made me many years ago.  It is lovely- has hung on my wall
for quite a long time- and may be haunted.   It hangs sturdily on
the wall, and mysteriously swings open from time to time.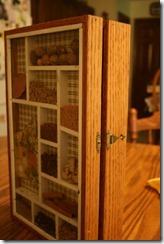 The latch doesn't open easily, but
the door slowly opens sometimes when I am sitting with a cup of tea.
And finally – in my kitchen…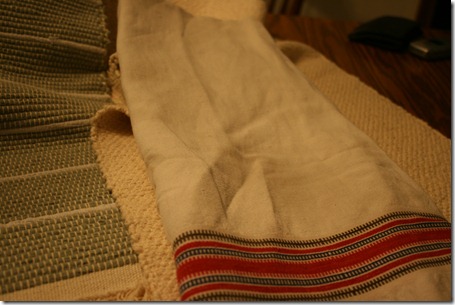 are these woven pieces.  The tea towel is made of flax/linen and is over a hundred
years old.  I had one very similar – or my mother did- that my grandmother made-
this one is from a dear friend whose mother wove it in Yugoslavia.
The green table runner-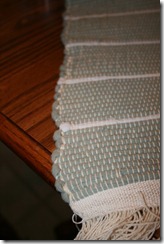 I wove
when I was visiting my brother.  He had his loom set up for me to try.  It took
me several days to get it to any considerable length.  And I discovered that he was
fixing my crooked (scalloped?) edges when I went to my hotel each night.  I finally
convinced him that I wanted it to be done by me- warts, ripples, crooked edges and all-
so he left me to it!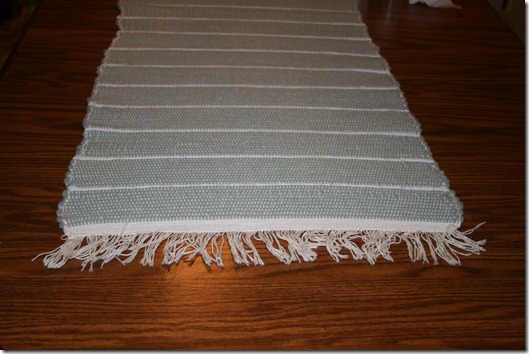 I'm a weaver!
The two winners of last month's give away are Glenda@ Passion Fruit Garden and
Liz, who made the following comment-
Liz says:
Wednesday, 2nd May 2012 at 1:56 am
What a lovely bouquet of flowers, columbines and bleeding hearts don't grow well in my garden. I couldn't live–well bake–without my scales. It's especially good when working with recipes in weights and changing the size of the batch. I've never seen the lily pad covers before, so cute.
If you will leave your address on my email #  – heidiannie-gmail.com – I will send you the lily pad cover! .
Thanks for stopping by- go to Celia's blog to see some more IMK posts- http://figjamandlimecordial.com/2012/06/01/in-my-kitchen-june-2012/