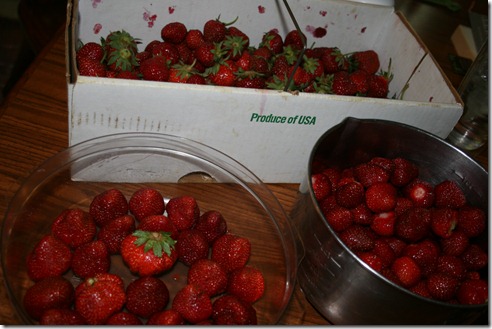 I learned the difference between having money and being rich when I was a little girl.
My mother had sent my little sister, Robin and I  with our older siblings to the Ohio State Fair.
She had given them the money to pay for our admission.  She had given us $2 each for spending
money.  Two dollars didn't seem like much to spend at the fair even back then.
There was so much to look at- so much to consider- and Robin had been talking about the
food at the fair all the way to Columbus.  Many years later they made a movie out of "Charlotte's
Web", and Robin had sounded a lot like Templeton the rat in his rhapsody over fair food.
But when we got to the fair- not far from the entrance was a wagon- a dainty Victorian wagon,
painted in lavender and white stripes and with lavender awnings- filled- absolutely FILLED with
lavender.  The fragrance was so potent that the air seemed to shimmer about the wagon-
and the sign on front said Lavender-$1.00 a cup.  I spent both of my dollars within the first ten
minutes as the fair.  I had two cups of lavender in my bag and I was rich beyond compare.
And – aside from the fact that it was unbearably hot and humid- that is all I remember about the
fair.  I'm sure someone took pity on me and got me a drink and maybe something to eat.  But I had that
bag- 2 whole cups of lavender for years afterward- and I knew that I had spent my money wisely.
I was RICH in lavender!
Richness for me means having plenty- enough to use and share.
So, when Allyson brought me a basket FULL of strawberries I became a rich woman!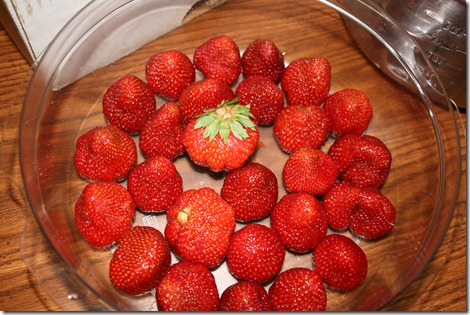 I washed them, cleaned them and graded them.
Strawberries for pie.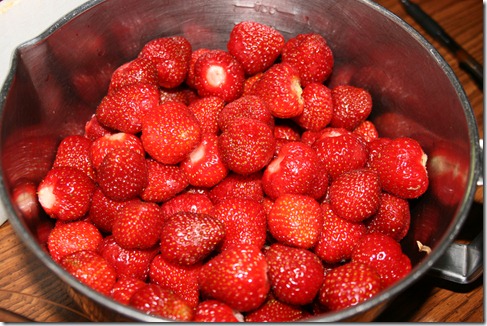 Strawberries for jelly.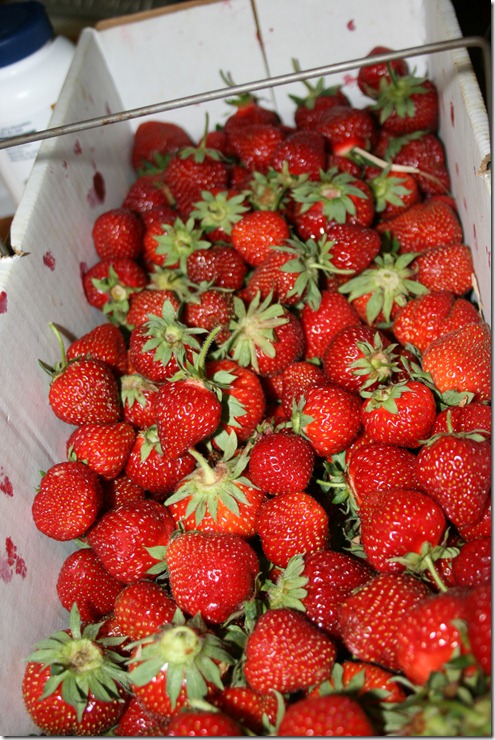 And strawberries for snacking.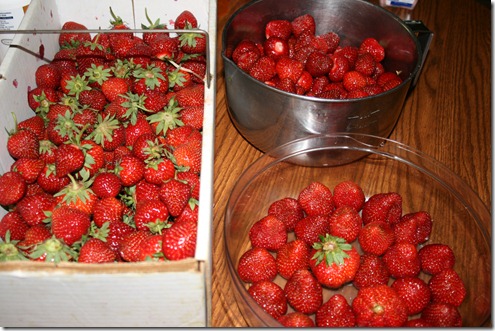 Firm, ripe juicy, sweet Ohio strawberries- ready for whatever I wanted to do with them!
I made jelly- Freezer jam, actually.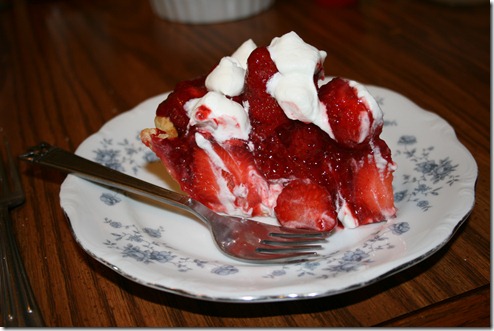 and pie- enough to enjoy- and share!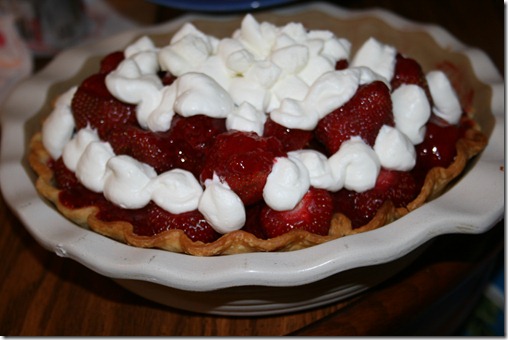 I love being rich in strawberries, and family and friends and love- and lavender!