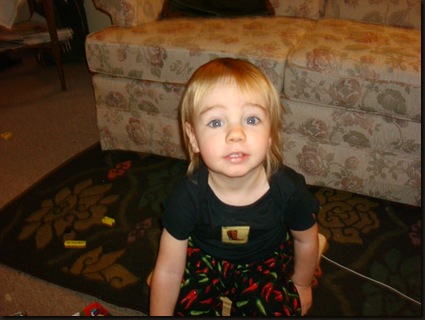 Aidan is always ready for a good story with a small song and lots of finger play to go along and illustrate the point. That is because he recognizes the elements of story and wants to participate in them.
He likes the definition of the characters.
He likes the movement from questioning to answers.
He likes the drama.
Or maybe he just likes the pictures.
His involvement with books and story warm this old storyteller's heart-
and his happy book reading smile makes my imagination sing.
Because I foresee many hours of happiness ahead.
Reading together.