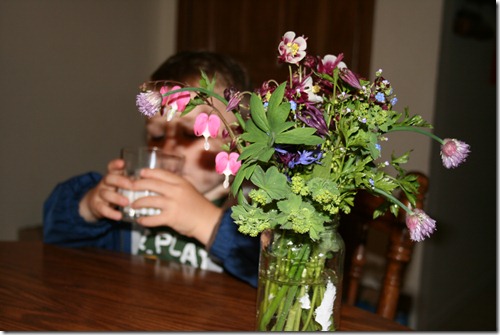 In my kitchen is a bouquet of May day flowers!
Aiden didn't want me to take a picture of him- just the flowers.
So I gave him cookies and milk, sat him down at the table and we worked out a
compromise. 

  May flower bouquet and boy drinking milk.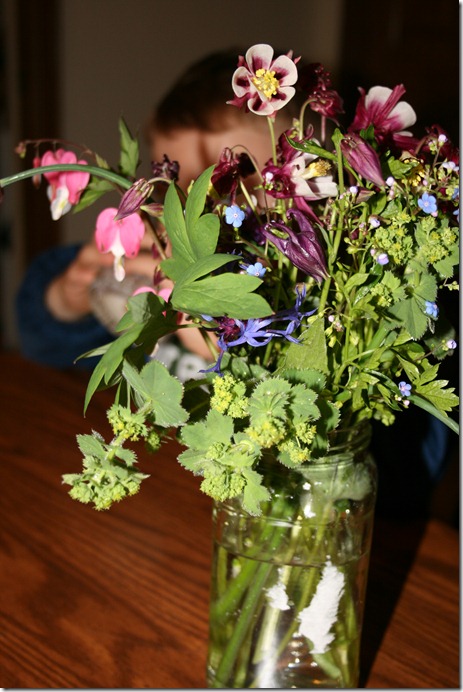 In my kitchen…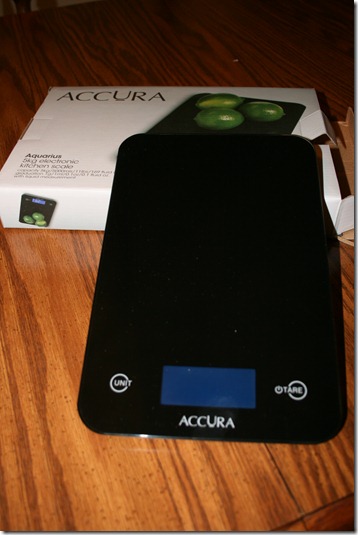 is a digital kitchen scale with grams- so I can make bread and follow
recipes more accurately!
In my kitchen…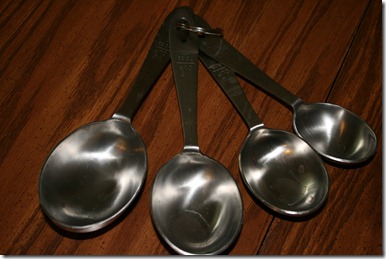 are measuring scoops- from 1/2 cup to 1/8 cup- Very Handy!
In my kitchen…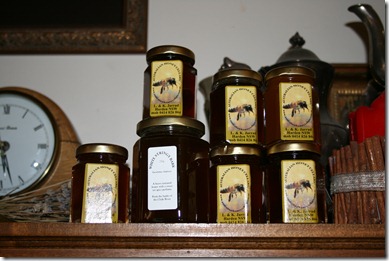 is a treasure trove of Australian honey-  thank you, Meredith!
In my kitchen…
is a batch of freshly made granola- I put butter rum flavoring in and it is so delish!
In my kitchen…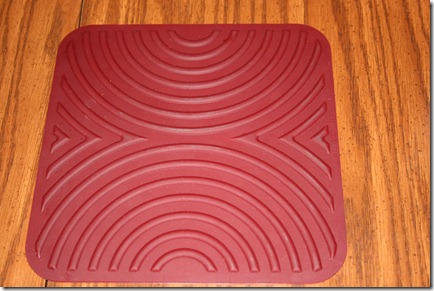 is this silicon mat for hot pans to sit upon!  I love it- it holds the pans quite
securely so I can dish out soups without worrying about anything spilling!
And – In my kitchen…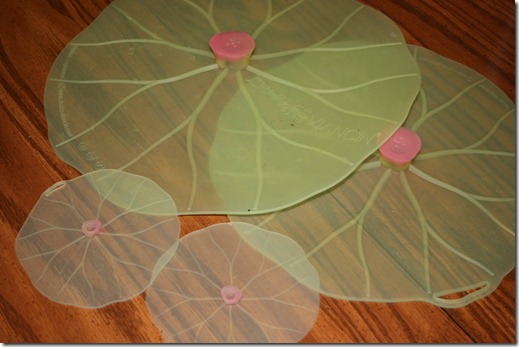 are even more silicon lily pad covers.  AND …
A give away!  These silicon lids fit perfectly over a mug and keep your coffee or tea warm
for a long time.  Leave a comment saying you would like one and I'll pick two (2) of your
names out of a hat and I'll send you one!
I'll send these wherever- so don't worry if you aren't in the USA!
(I bought another lid- in a sunflower pattern as a give away for my niece's facebook page.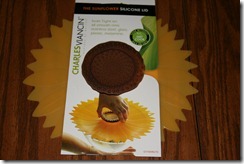 – it is a medium size lid and will fit on small and medium
size bowls and pots.  I bought a whole set for her rental house and if you comment here and go
to facebook  and like Sailors Rest Rental Resort– you will be in the running for this.  I'll let this
give away run until the end of May and announce the winner(s) on the next In My Kitchen-June! )
If you are interested in seeing what is in other bloggers kitchens,  go to Celia's blog, and have a look-
and if you are a blogger and would like to join in- then we could see what is going on in YOUR kitchen!
Thanks for visiting!