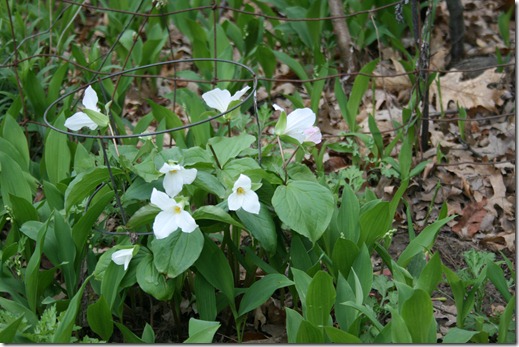 When we moved here 30+  years ago, there were no flower beds or gardens.
I was pregnant and it was a particularly hot summer, but I wanted some flowers and so
I started digging and hoeing and planted some annuals in beds around the house.
And then I walked back to the furthest corner and designated it a fairy garden.
Wild flowers only – and I planted ferns and lily in the valley and cranesbill geraniums,
Virginia bluebells, butter and eggs, Solomon's seal, bloodroot and trillium.
I added small hostas as the years went by- and this corner is my favorite Spring garden.
The trillium haven't multiplied much- but they are faithful to bloom each year and I love
looking back and seeing their white flags blowing in the wind on blustery days.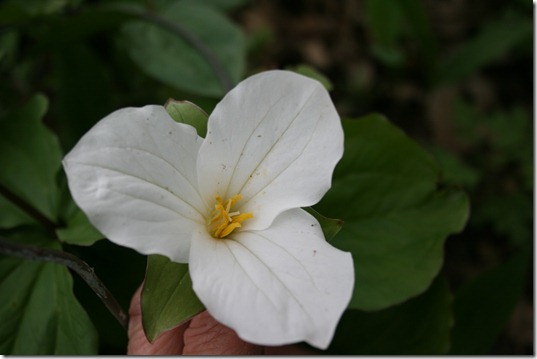 When I was a little girl I always called them "Trillies" because they looked a bit like lilies and
I thought they should have a nickname that suits them.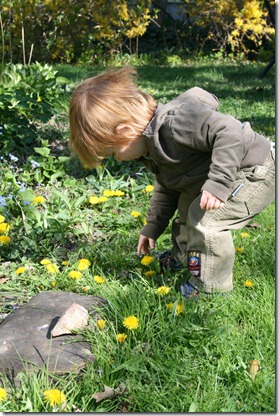 We also have lots of dandelions and forsythia growing-
Kieran was intent on picking them in my niece, Allyson's yard.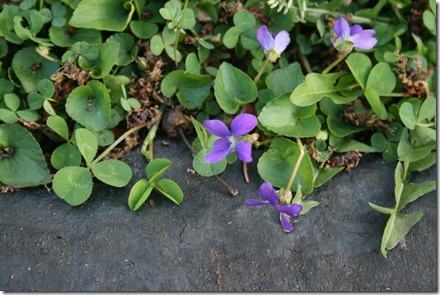 And the violets and oxalis  are in fine form as well.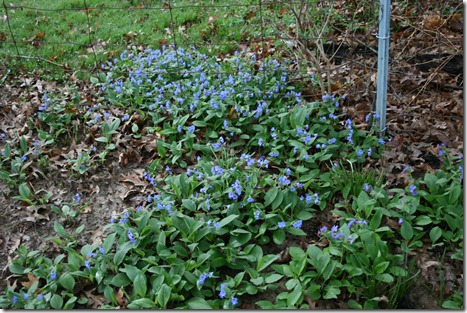 Virginia Blue bells just starting to bloom on both sides of the fence.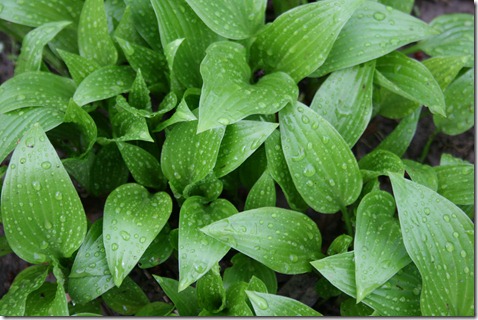 I love the small drops of morning dew on the green leaves.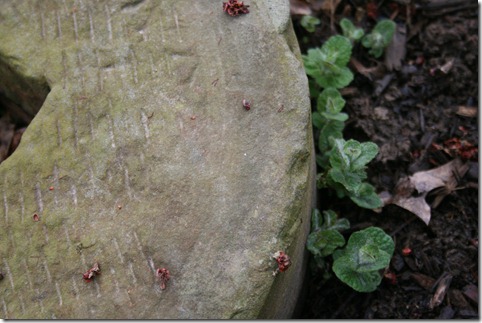 The mint is growing up next to the mill stone I put back there-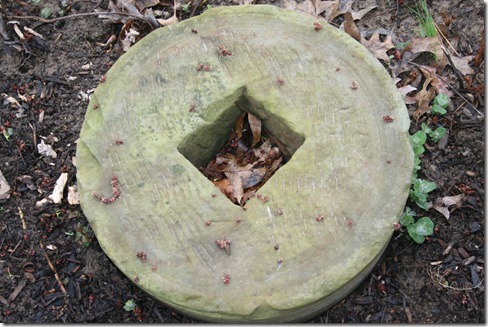 Because there is nothing that makes the bones of a fairy garden better than an
old mill stone.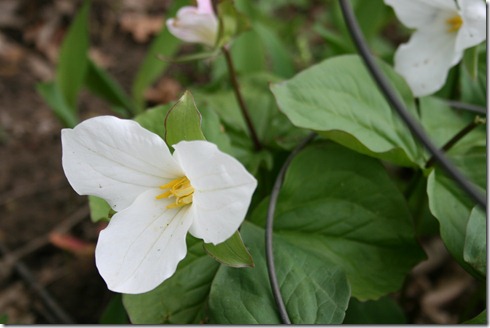 Although trillies sure add to the beauty!