Have you ever had one of those days when everything seems somehow related
to everything else?  Where this event leads into the next one, a seemingly random
phone call summons up a visit with someone obscure and yet it all manages to
seem familiar, like there is theme music in the background of your life?
I seem to vaguely remember such days, but lately, my days are so random.
This happens, that happens, this person shows up, I make bread.
So, yesterday, without any theme music, without any fanfare,  a happy little
string of events occurred and amazingly, I had a camera at hand.
Nothing big, you understand, just heartwarming.
It all started with the cupcakes.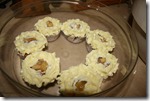 Apple filled spice cakes.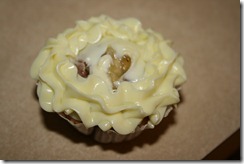 …with yellow butter cream icing.
I made them for Cynthia and Frank and Jordan.
Because, you know, they LIKE cupcakes.
But I ended up with 24- and cupcakes go stale quickly.
So we boxed them up and took some to-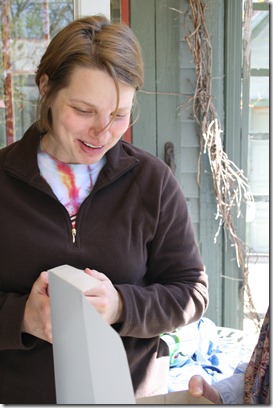 Allyson.
She was surprised…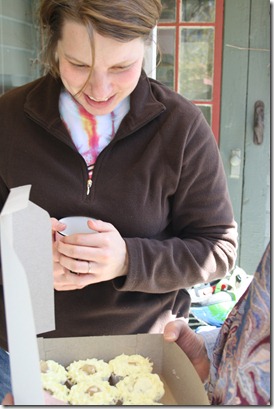 and delighted!
While we were there, we saw this boy…
happily playing in a pile of dirt.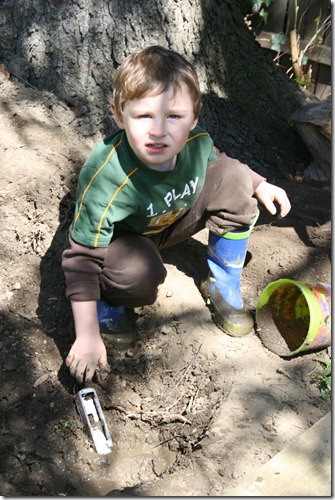 His shirt says "I PLAY DIRTY!"
(He didn't know about the cupcakes.  SHH! It was supposed to be
a secret!)
He was just so happy to have us stop over.  He thought we might like to
play in the dirt and mud with him.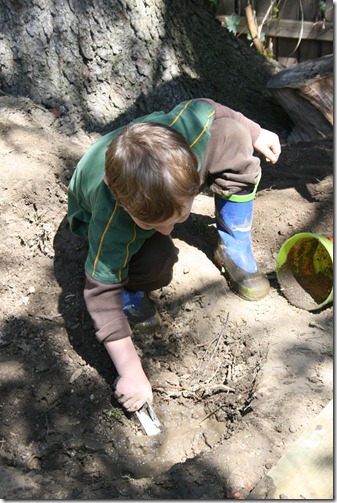 Oh yes, there was mud.  The train needed a mud hole to fall into.
But when we politely refused, he tried another tack-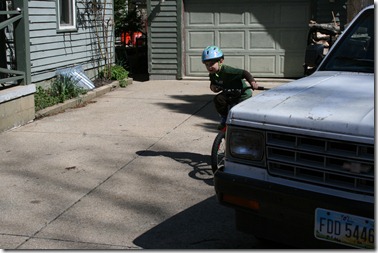 and got on his bike.
"Do you want to watch me ride my bike?"
And we did – for a while.
So- the cupcakes made for a happy afternoon.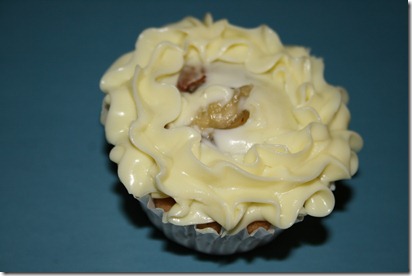 They were very good, by the way, I filled them with apple pie filling.
The Fish?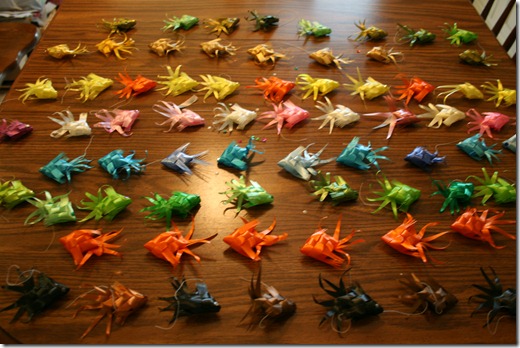 I found a whole bag of ribbon origami fish at a thrift store.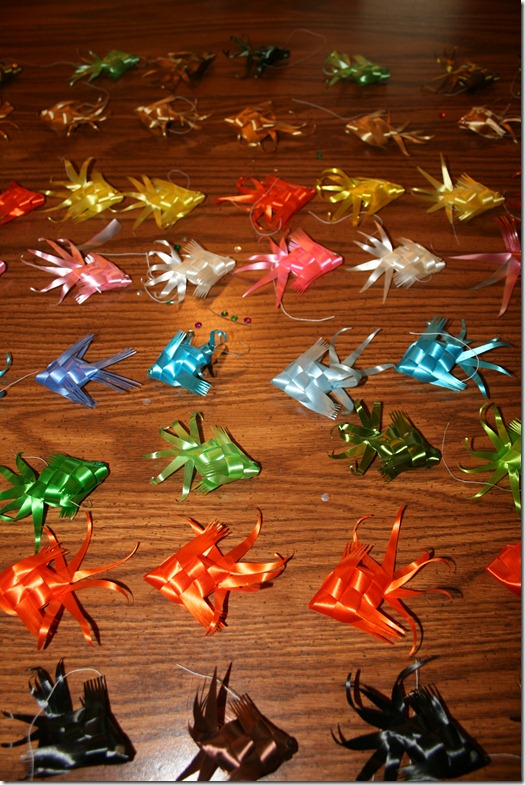 They tickled my fancy – so I bought them!