April in my kitchen is actually tomorrow.
But I'm putting this up today because I'm tired from baking
all morning and want to sit down and yet feel productive.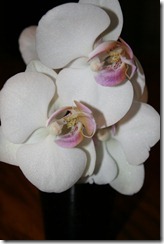 In my kitchen is a marvelous branch of orchids that my
sister brought me from her house (she accidently broke it off!)
In my kitchen…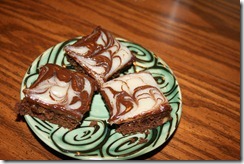 are these delicious brownie bars I made last week from my mother's old recipe.
In my kitchen…
is this versatile bowl/pan cover (silicon lid) that sticks fast to smooth surfaces-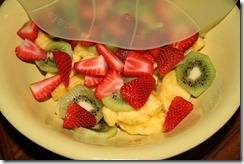 forming a tight bond to keep out oxygen AND
can go in the oven, fridge and freezer.  Plus it is really pretty!
In my kitchen…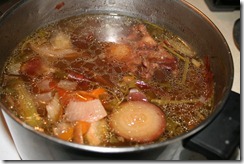 is a pot of broth cooking up a couple of beef soup bones and all the veggie
parings and peels that  I generally toss when I am in a hurry.  I'm planning on making
some French onion soup with this broth!
In my kitchen…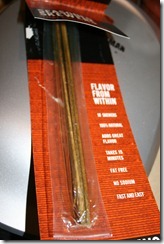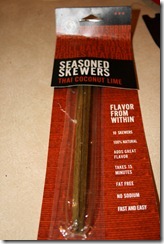 are these coconut lime skewers. I love to thread chicken
breast onto these and grill them- the taste is like a marinade
from the inside out!
In my kitchen…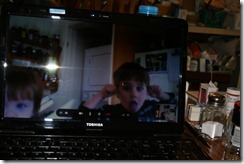 is my lap top- I was Skyping with my grandsons last night and
Aidan said,"Take my picture, Grandma!  I'll make a real good face!"
I used it there to remind me of a recipe earlier,too, so it is rather floury right now!
In my kitchen…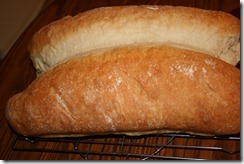 is fresh bread for toasting next week and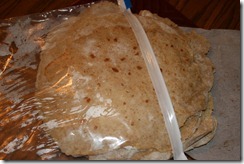 fresh made bread wraps for lunches for Jordan.
Also in my kitchen is a sinkful of  bowls and pots that I need to go and wash.
If you are interested in seeing what is in kitchens all around the world- go to
Celia's blog Fig jam and Lime cordial and check out all the other blogs, as well
as hers!   What's in your kitchen today?