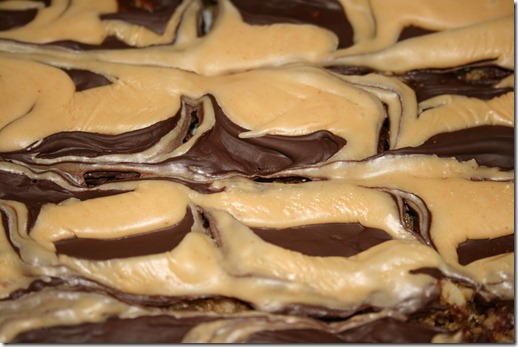 When I was a little girl, my family would go to Family Night Supper once a month at church.
The ladies would bring a wonderful dish that they had perfected- usually the same dish, time
after time- because everyone loved and expected it!
When I started taking dishes to Sunday dinners as an adult, it was with a different group of
people and often they would bring new food- something they wanted to try out- and sometimes
it was wonderful, sometimes not.  But it was always an adventure.
Back in my childhood, however, the very repetitive nature of the food was comforting.
Someone would bring sausage and sauerkraut, there would be chicken, hot buttered noodles with
sauteed breadcrumbs, cucumbers in vinegar, and oh- the desserts!
Glazed yeast doughnuts, brownies, postum cakes, strudels, rice krispies treats, and always, always
– peanut butter fingers- sweetened peanut butter lying thick over a dark chocolate layer and then a
oatmeal cookie base.  I always looked for them and they were always there, thanks to Katherine Nemcheck.
I don't know how my mother got her recipe- I think it was an even exchange- the peanut butter fingers for
my mother's cocoa brownie bars with white frosting ( although the recipe was originally Sophie's!

  )
I've been making these for years, although I changed them up a bit , and I've never shared the recipe before.
I kind of thought it wasn't really mine to share.  But lately, with all the uproar over bloggers and recipes that
the cookbook writers are trying to keep OFF the internet, I've been thinking of sharing some of these old
recipes that were handed down so discretely from mother to daughter, friend to friend.
And besides, some friends on facebook said the magic words, asking for anyone who had shared those
wonderful treats from years ago whether they had the recipe.  So in memory of wonderful evenings of food
and fellowship and with a curtsy to Katherine Nemcheck, I give you the recipe for Peanut Butter Fingers.
Ingredients:
1/2 cup margarine or butter (my recipe says oleo- my mother always called it Oleo-margarine)
1/2 cup white granulated sugar
1/2 cup brown sugar, packed
1 egg
1/3 cup peanut butter
1/2 tsp baking soda
1 tsp vanilla
1 cup plain flour
1 cup rolled oats
12 oz semi sweet chocolate chips
1/3 cup peanut butter
1 cup powdered sugar
2 Tbs milk
Method:
Cream together butter and sugars, add egg and peanut butter and vanilla.  Beat all together until smooth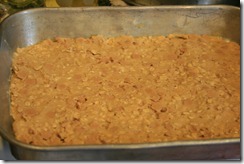 Add dry ingredients and mix well.  Smooth into 9×13 pan and bake at 350 degrees F for 12 minutes.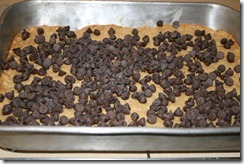 Remove from oven and sprinkle choc chips over the top.
Allow to melt and then spread over the top.  Cool slightly.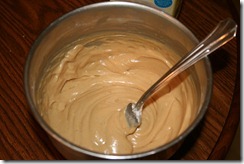 In the meantime,
mix the peanut butter, powdered sugar and milk until very creamy.
Add enough milk so that it will drizzle from the fork.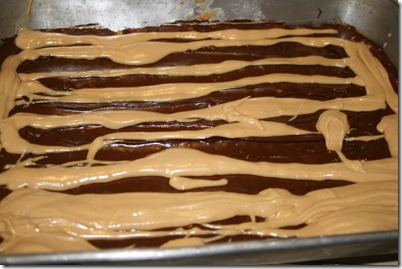 And then slather the top with the sweetened peanut butter icing and
slice the bars.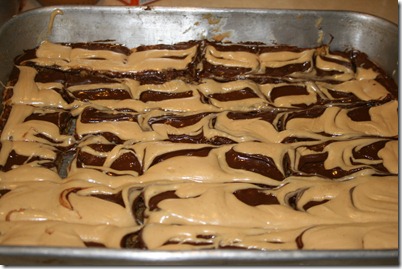 You will get a pattern as you slice.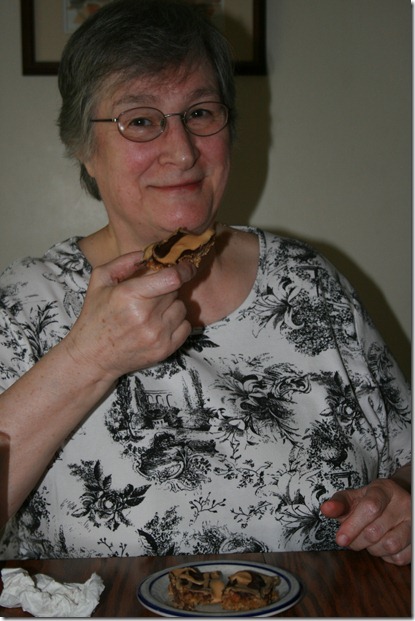 Let them cool so that the icing sets and then enjoy!