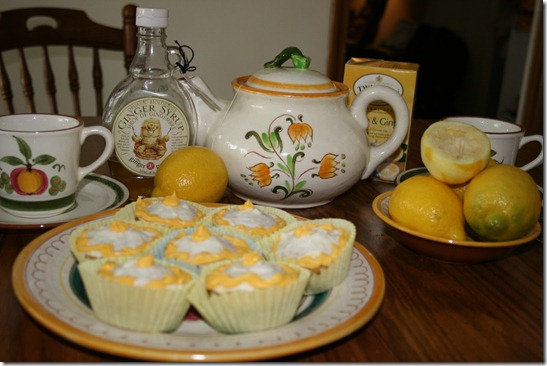 I think everyday is a time to celebrate. 
I got out my Stangl tea pot and cups and saucers to go with some tea (Twinings Lemon and Ginger) and
the cupcakes I made the other day.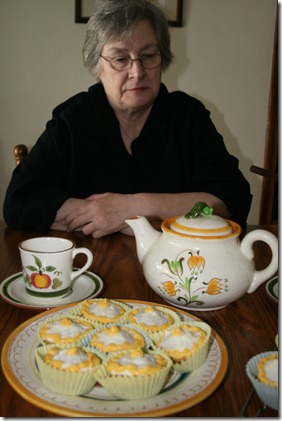 Just Cynthia and I enjoyed this particular treat.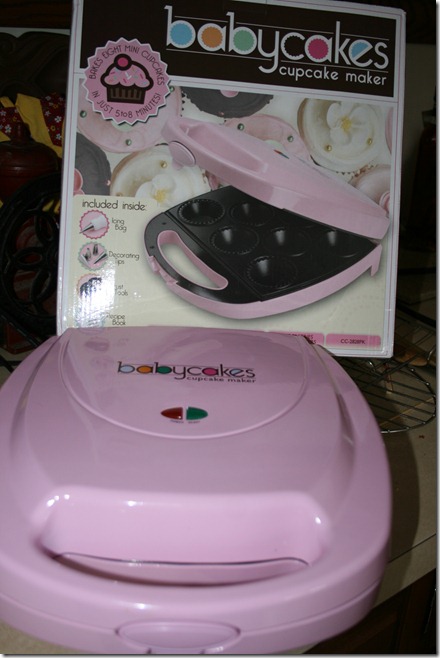 Actually, Cynthia bought me this cute little machine the other day- and I decided to
give it a try.  It was a dark and rainy sort of day, and I needed something to lift
my our spirits – so I made gingerbread cupcakes with lemon cream cheese icing.
They looked so pretty and bright that I matched them up with the bright brown, yellow, and
green Stangl plates and the whole room looked a little like Spring!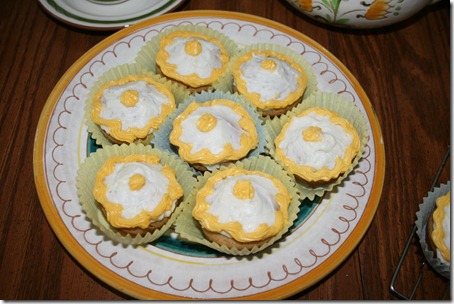 I've also made some German Chocolate cup cakes with a box cake, and mini quiches-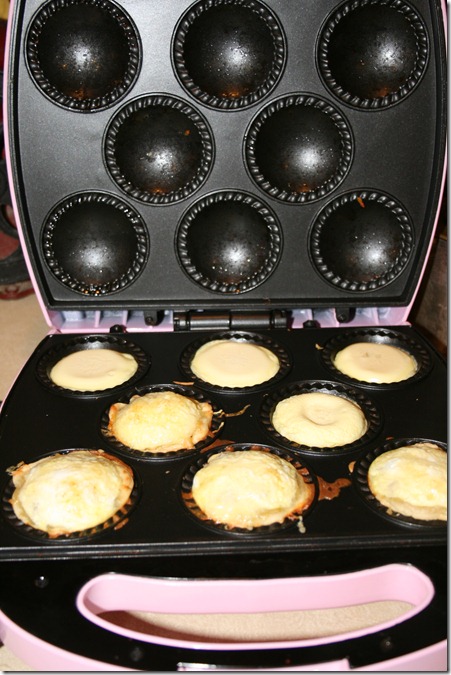 The crusts were cut to size and placed into the cup indentions while the machine
was still cold- and about 10 minutes later-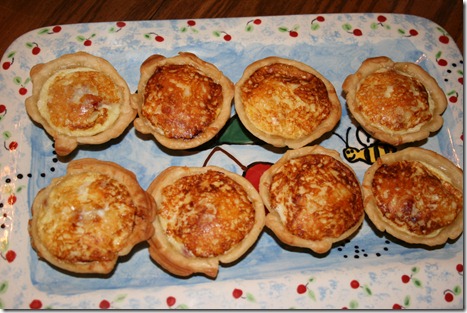 beautiful-toasty and delicious quiche!
Frank says-"Just what you need another gadget!"
But he loved the quiche which I served with a bowl of soup.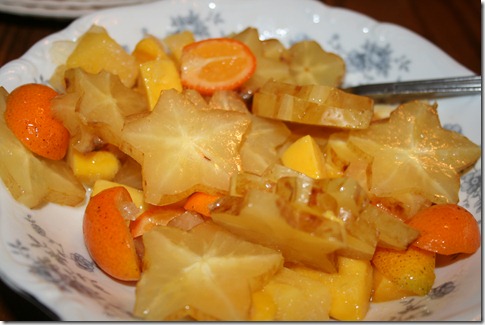 Add a fruit salad and it made a wonderful meal!
I'm going to make some pecan tarts this weekend. These are a really nice size-
larger than the mini muffin pan- but smaller than a regular sized cupcake pan.
I really love gadgets!