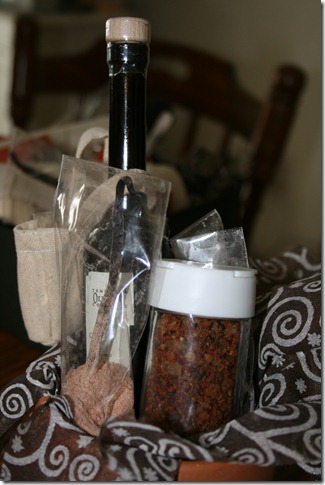 I made these up for my family.
We were going to meet tonight to celebrate the fact that we are family.
And that we missed our time together over the holidays.
But there is a huge snowstorm on the way and possibly 9 1/2 inches of snow.
So- it may be a while before I get to give them these little tokens of love and
good taste!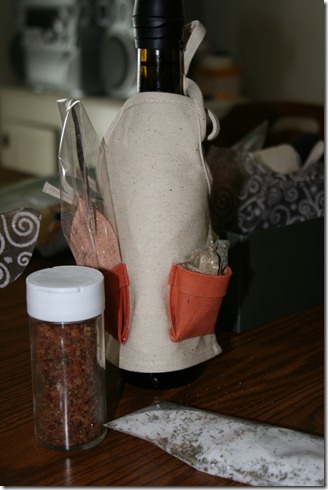 Bacon salt, fine sea salt w/herbs de Provence, Vanilla
salt, and Black Hawaiian  salt with hickory smoke.
Olive oils and balsamic vinegars.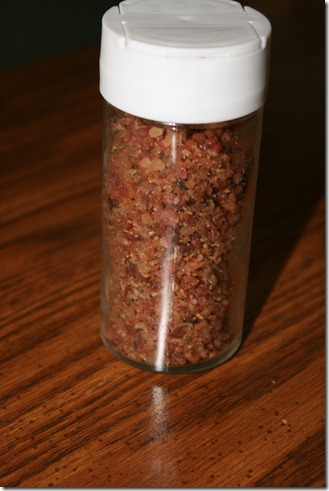 Bacon, pink Himalayian salt, and 3 colored peppercorns.
I found the recipe here, on Chopinandmysaucepan.
I added just a bit to sauteed cauliflower and it was transformed!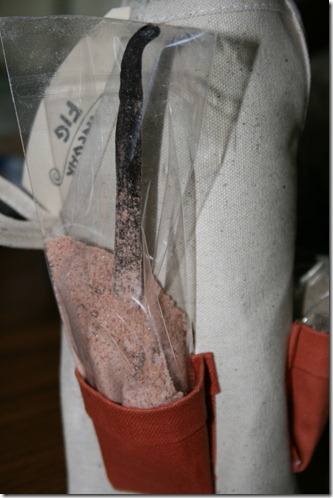 Vanilla salt- Hawaiian red salt and vanilla beans- great
in cookies, salted caramel Anything, lightly salted on
sweet muffins.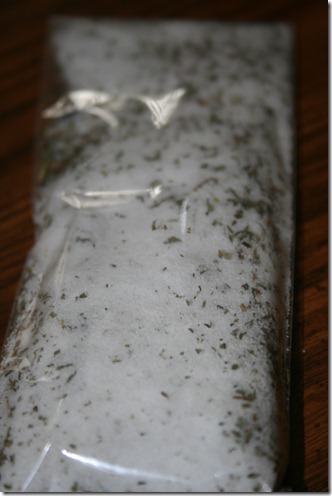 Fine sea salt w/herbs de Provence.
This is great on pasta, in pizza dough, on any veg that needs
a little pizzazz!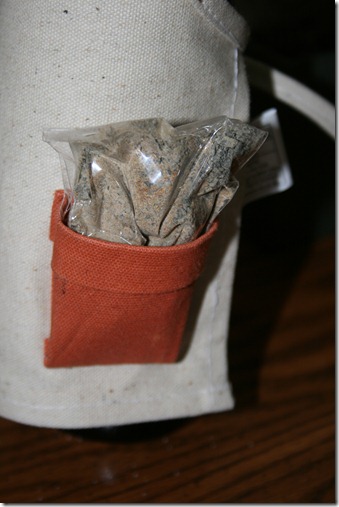 Black salt with hickory smoke.
This is perfect on pork shoulder to make pulled pork.
Or rubbed onto turkey breast before  roasting it.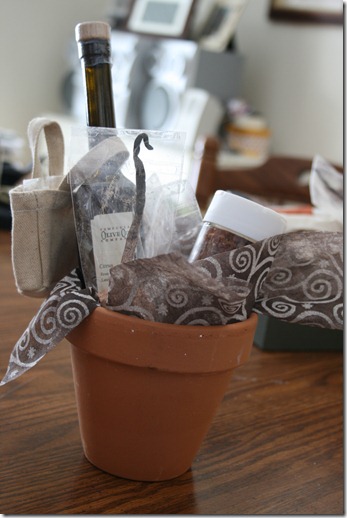 All packaged up and ready to go
But I'm not going to see them tonight.
So- if you were supposed to be there tonight- I'll try to get
them to you.
And if you are reading this and want one of these salts-
let me know and I'll send some to two of you chosen randomly!