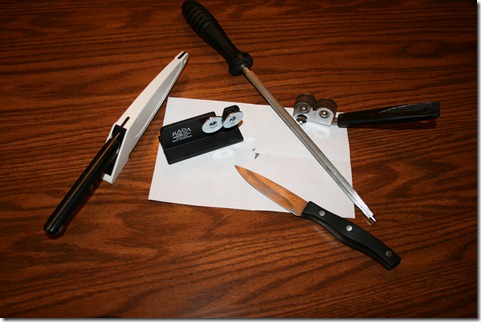 I used to use a whetstone to sharpen my knives.
They are so messy- and my stone was small- by the time I finished, I hadn't sharpened all my knives-
it was too much of a hassle.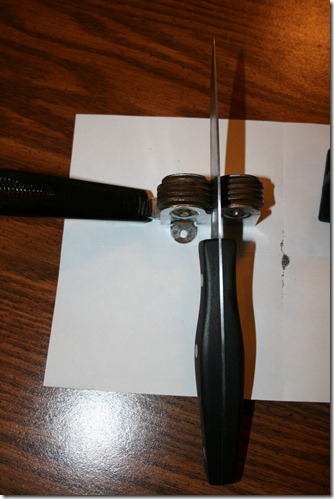 My mother had this sharpener- metal circles that you pulled the blade
through the center and it pared the edges finer.
This is old.  The circles are rusty and don't move as freely as they used to.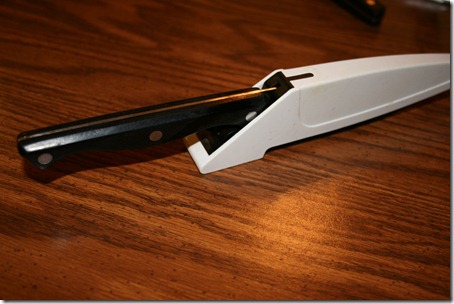 Pampered Chef sells this knife with a cover that has a built in sharpener-
the idea is that each time you pull it out it sharpens the blade.
Nice idea, but it doesn't really work that well.
So- I'm going to try to sharpen this knife using a couple of gadgets.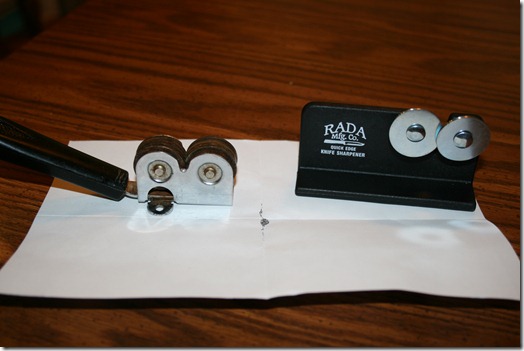 The Rada  company has a sharpener that uses the same principle as my mother's old one
– but there are only two circles and they are not rusted together so they work.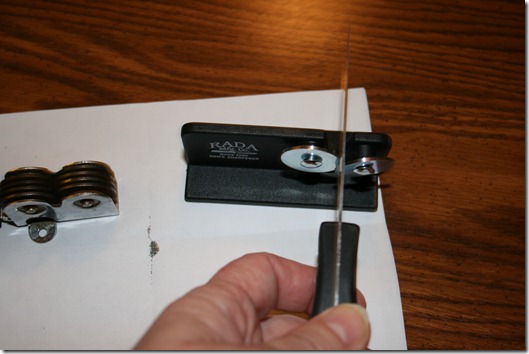 Look at all the metal filings in the center of the paper.  Those are from the edge of the
knife.  The blade is a little rough, though, since we are pulling it between the circles.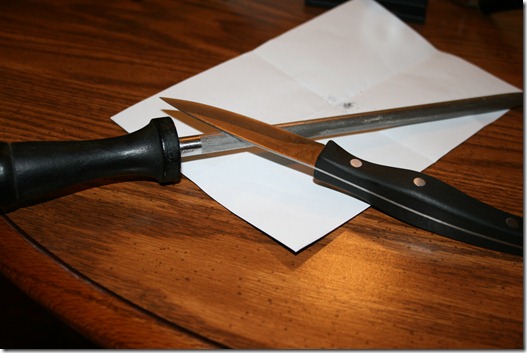 So I use the steel rod that will file down the rough edges on the blade.
And there is the edge- the new edge I was looking for- a sharp knife.
How do you sharpen your knives?