My husband loves meat.
I love potatoes …and bread…and veggies… and chicken and fish, and meat.
But not like Frank.
When we go out, he asks for his meat without seasoning.
Without sauces.  Without salsas.
But he does like gravy.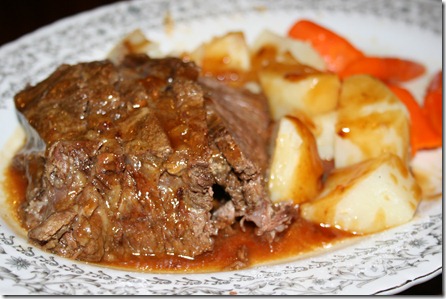 So when I made this roast, the gravy was acceptable.
I made a gravy using burnt sugar syrup and allspice as seasoning.
After taking the meat out of the pan and covering it with foil, I added 1 1/2 Tablespoons
of the syrup  ( I made the syrup here to use in a cake recipe)- then I added 3/4 cup of
broth to the drippings and stirred it with a whisk.  Heat the drippings back up and
then add 1/4 cup cold water with 2 teaspoons of cornstarch stirred into it.   Add salt
and pepper to taste, and simmer until thickened.  Then pour over sliced beef and
boiled potatoes before serving.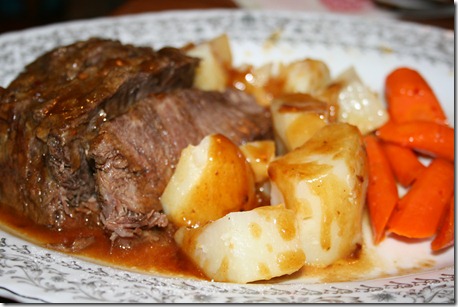 The gravy tastes caramelized but very savory.
…………………………………………………………………………………………………………………………..
more meat.
This is the pork shoulder I bought to make pulled pork.
Again- meat.
I rubbed it down with Hickory smoked salt  and put it into the
crock pot all day on low- about  8 hours.
Hickory salt with black Hawaiian lava salt rub.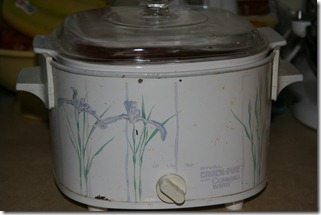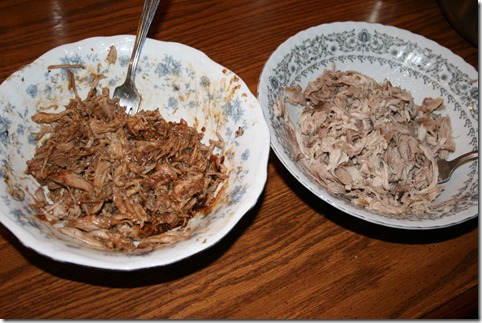 Again- pulled pork with  barbecue sauce for me—- plain for Frank.
I use a bbq sauce with mango and guava in it- from the Dixie Bar and Grill in Hawaii-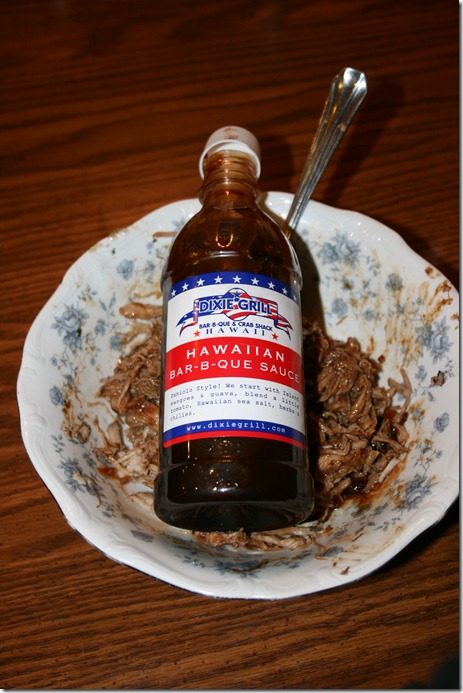 Because it just makes it taste so very good.
I couldn't even take the time to take a picture of Frank's sandwich with plain
pulled pork- he likes it that way- but I was busy.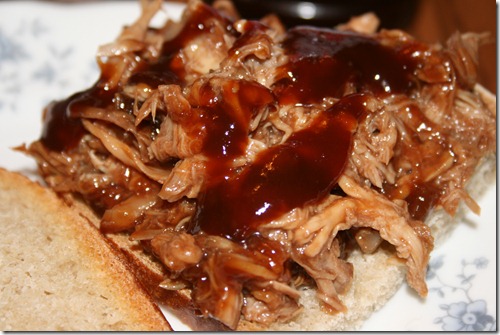 Eating mine!