We are getting the front porch replaced and new steps added to the
house in Chincoteague.  It's a big job and has taken the better part of
two weeks for our builder to accomplish- so tonight we ushered in this
new era of safe front porch with a porch dance!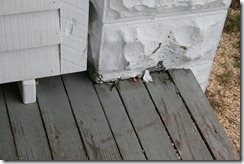 Old porch.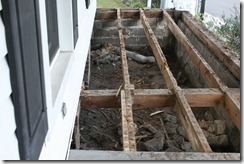 No porch.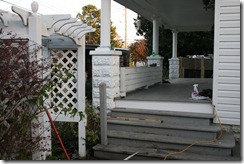 New porch.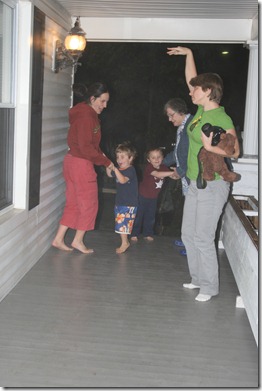 Porch dancing crew!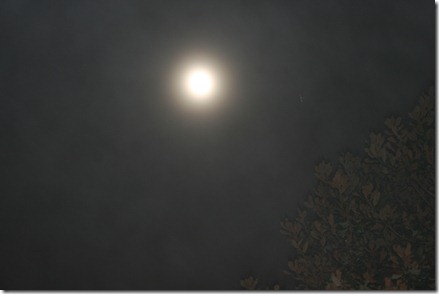 It was a foggy sort of night.  We danced to James Taylor's last Christmas
Album- and ended our dance with "Baby, it's cold outside".
The neighbors probably think we're nuts.  The little boys think we are so
much fun.  And I?  I think this is the one and only porch dance I've ever attended
and I loved every moment of it!