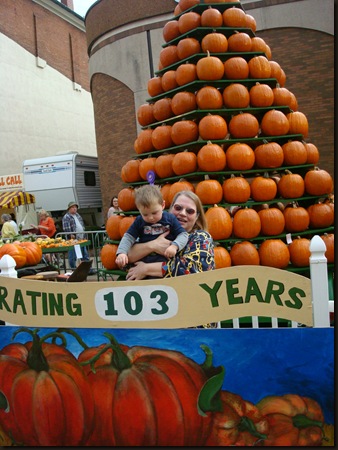 Ally and Aiden and I went to Circleville, Ohio today.
It is the home of the 103rd Pumpkin Festival.
There were pumpkin waffles and doughnuts, pumpkin ice cream and cheesecake.
Pumpkin candy and brittle, eep fried pumpkin blossoms, the world's largest pumpkin pie and a whole lot of normal sized ones, as well. Giant pumpkins, carved pumpkins, decorated pumpkins. Pumpkins for sale and pumpkins on display. PUMPKIN, PUMPKIN, PUMPKIN- everything pumpkin.
It was so much fun. They had a pumpkin parade and cordoned off ALL of their downtown streets so that crafters and vendors and civic organizations could display and sell their pumpkin paraphernalia.
PUMPKINS!!!!!!!!!!!!!!!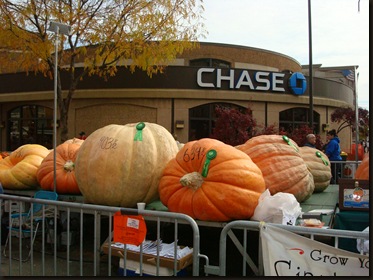 Prize winning pumpkins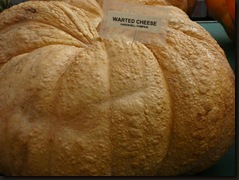 Warted cheese pumpkin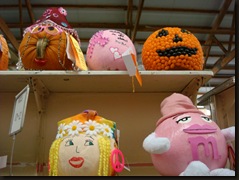 Decorated pumpkins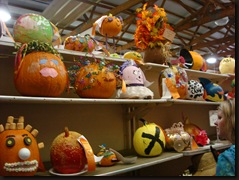 (some were so cute- see the one with curly Q's out of chenille stems? That one and the one next to it were decorated by siblings. The curly Q won a ribbon- the next one did not. There was one very unhappy little sister looking at those pumpkins!)
And there was a parade- which we didn't see- but we met up with two members of the parade a little later!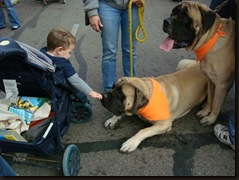 These dogs weighed over 200 lbs and
are still growing! Sweet tempered and friendly!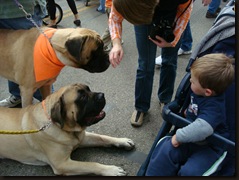 AND VERY VERY LARGE!!!!!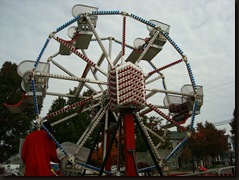 Aiden rode on the Ferris Wheel-
and ran around on this big obstacle course-
While Momma Ally watched and encouraged from below!
And then he went on this mixer- and we were done with the rides.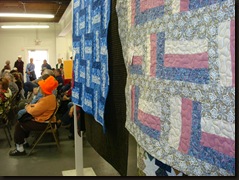 We went into the craft area and I had to take this picture. Really, I had to – because it just amazes me what people….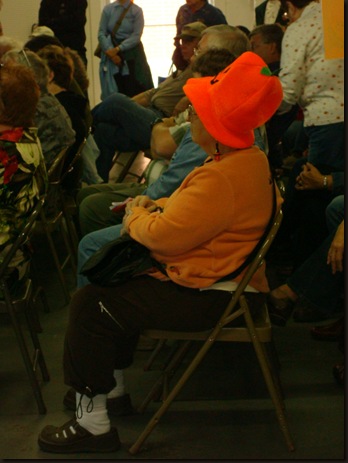 will wear on their heads in public!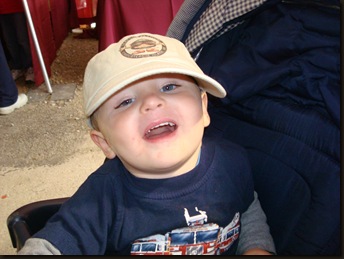 Aiden fell asleep on the way home. I nodded off for a little while,
But it was a wonderful adventure.
And we found the great pumpkin-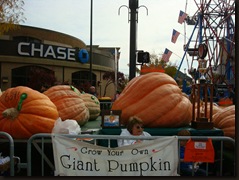 He lives in Circleville!