For Sweetest Day- I got a dozen red roses- sweet.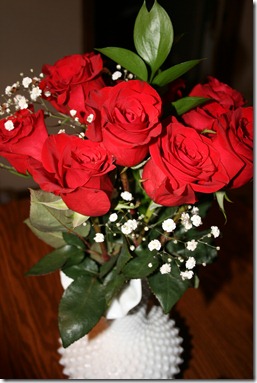 Yesterday I picked a bouquet from the garden-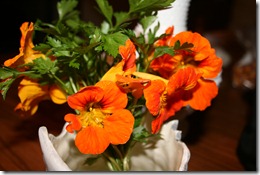 Savory.
I've been doing a lot of new recipes over the weekend.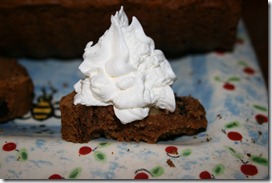 Whipped cream piled high upon gingerbread-sweet!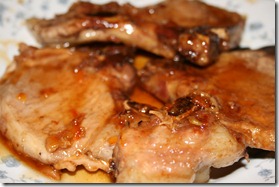 Orange glazed pork chops – savory!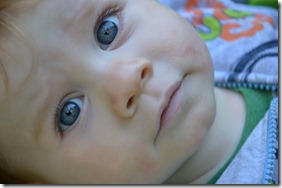 Red head,blue eyed babies getting ready to nap-sweet!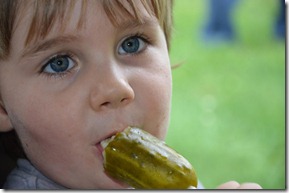 Dreamy eyed boy with pickle-savory- sweet- adorable!
I'm sorry- the whole thing broke down when I uploaded the
last picture. I love little boys- they are the sunshine of my life-
even the ones who have grown up and are daddies.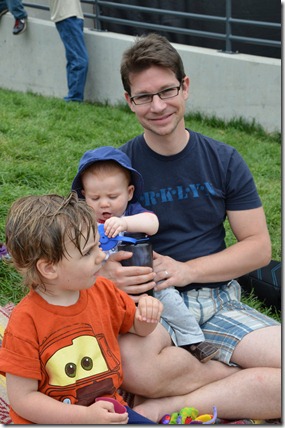 I'll put up the pork chop recipe soon- they were totally
delicious- sweet and savory!