When the temperature goes down, I am so happy to be baking.
I love to eat bread and baked goods anytime.
But heating up the kitchen in the fall and winter is just so smart-
and eating carbs seems to right when it is colder out.
SO- having said all of that-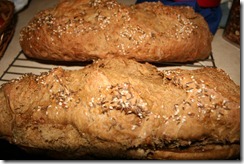 I baked some very delicious seeded rye this last week.
My slashes were too deep and the sourdough was very
active and it kind of blew off the gluten cloak and bordered
on exposing itself- but it was (is- I have half a loaf left for
toasting!) delicious and hearty.
And I made an orange cream cheese pound cake for Allyson's
birthday.  It was beautiful, inside and out- and so very toothsome!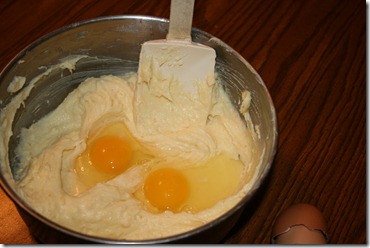 I love the look of farm fresh eggs- the yolks are so yellow!
Here's the recipe!
Ingredients:
1-8 oz package cream cheese, softened
1/2 c butter or shortening
1 2/3 c granulated sugar
2 eggs
2 1/4 c all-purpose flour
1 tsp salt
1 TBSP baking powder
1 c milk
1/2 c chopped walnuts
2 TBSP grated orange peel
1/4 c orange juice
Method:
Combine cream cheese and shortening, creaming well.
Gradually add sugar, beating until light and fluffy.
Add eggs, beating well after each addition.
Combine flour, baking powder and salt; add to creamed mixture alternately with milk, beginning and ending with flour mixture. Mix well after each addition.
Stir in walnuts and orange peel.
Pour batter into 2 greased and floured 8-1/2 x 4-1/2 x 3 inch loaf pans.
Bake at 375 degrees F for 55 minutes or until a wooden toothpick inserted into center comes out clean.
Let cool in pan for 10 minutes. Then sprinkle orange juice or syrup over loaves. Remove to wire rack to finish cooling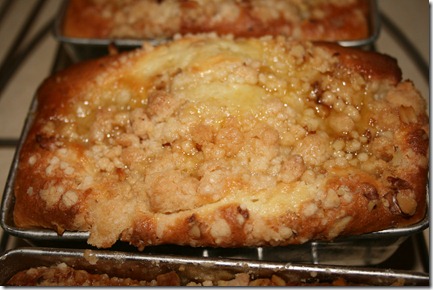 They were a little plain- so I added a streusel topping-
1/2 cup flour
3 TBSP butter
1/2 cup sugar
Using a pastry blender, cut the butter into the flour and sugar and sprinkle over
the batter and bake as above.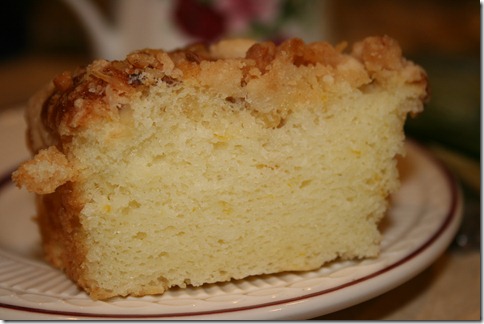 YUM!