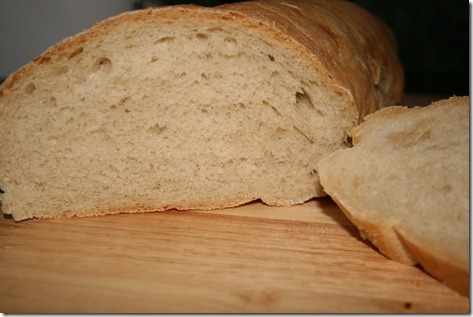 This is the first loaf of sourdough French I've made this week.
I'm back in Chincoteague in my test kitchen ( really Meredith's kitchen, but I
don't think she objects if I call it my test kitchen, especially when, as in the
next two weeks, she gets to test the results right along with us!)
That's right- she finally gets to come home in the summer!
She's never seen her house in the summer aside from in pictures- so yesterday
Cynthia and I planted up three huge combination planters of very beautiful
annuals and set them at the entranceways. 
And I just made mini lemon cheesecakes to welcome her.  Cynthia and Ally
are picking her up at Norfolk International Airport and Aiden and I are
waiting patiently here for them to get back.  He's patient because I talked him
into taking a nap.  I am really not very patient- but I am waiting quietly so
Aiden will take a nice long nap!
We went out to the beach yesterday.  The ponies were so close to the road
that I couldn't resist taking a picture.
And there are all these great pictures of Aiden playing with the waves!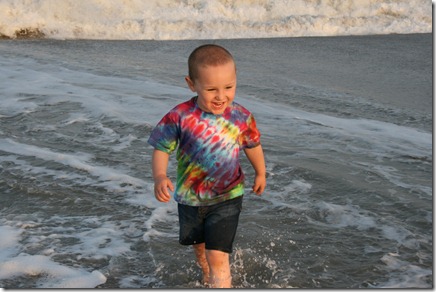 See the look of pure pleasure in his face?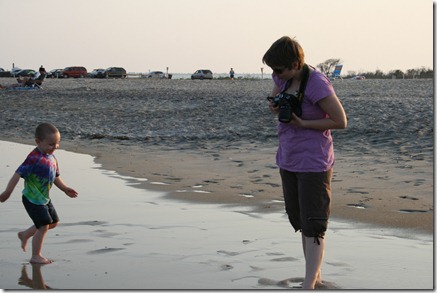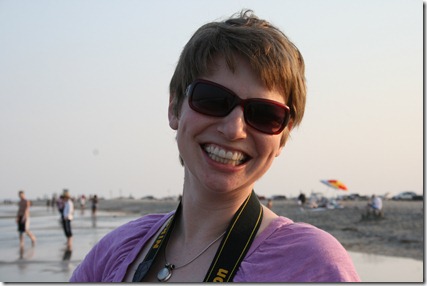 And on hers?
Ocean magic!!!