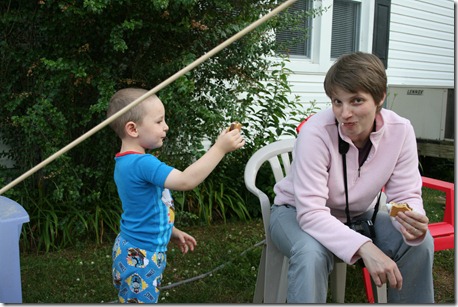 S'mores!  Are these a world wide treat?
If not, they should be.
We made our with Reese's peanut butter cups- and they were perfect.
Graham crackers, melted marshmallows and a peanut butter cup.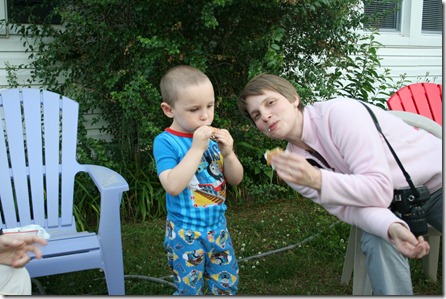 We put up the firepit and built a fire last night- smoked out the mosquitoes
and made our yummies  and had a rollicking good time, last night.
And today, we went to the Cowboy festival, Aiden got to ride a pony- we bought
some cowboy hats and sat on the dock of the bay watching the boats.
When we came home we got sandwiches from Woody's (pulled pork with
coleslaw and fried onion rings-decadent!) and then I made a pie and started
some bread.  The bread is still raising- but the pie?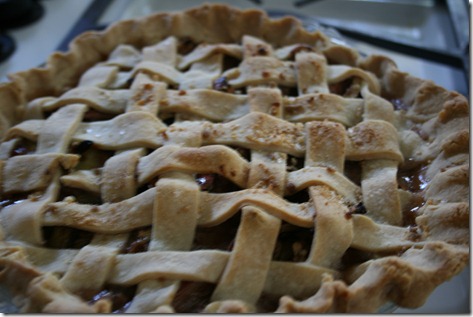 Raspberry/rhubarb custard pie- that's for dessert tonight.
Dinner looks like pan fried tenderloin medalians, basmatti rice w/chicken and lemon
broth, mushrooms,garlic and kale, sauteed with spring onions, green salad and
bread.