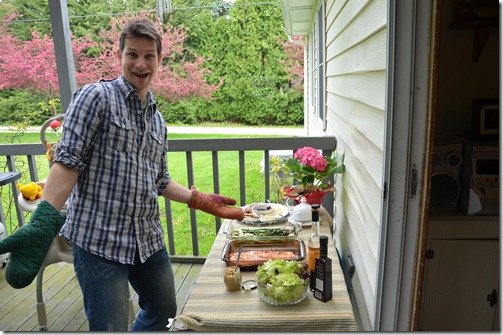 Here is my son, Luke.
He came from a busy week of work to make a wonderful meal for his wife and I
for Mother's Day!  We had baked sockeye salmon, roasted ramps and asparagus,
King Trumpet sauteed mushrooms, fresh lettuce salad with pear basalmic vinegar and
a marvelous Australian pepper olive oil, a selection of gouda and feta cheeses with
luscious olives and crusty fresh baked bread.  It was delicious.
And here is Jordan, our youngest son- he just turned 25 last week.
What a treat to have both boys here to share this fine repast!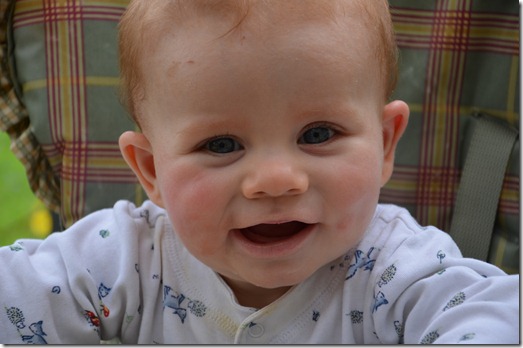 Kieran was in such a happy mood- smiling a blessing at all around him-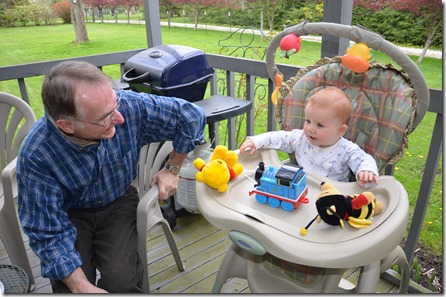 Grandpa sure enjoyed this time together!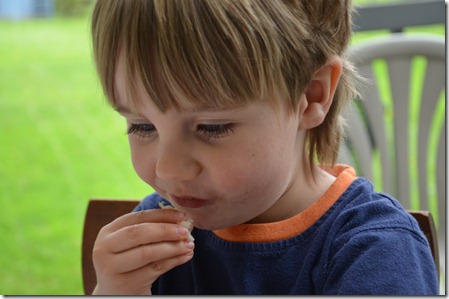 Aidan's favorite is always the bread- foccacia and seven grain- this time.
Although the fruit- mangos and raspberries- made everyone quite happy!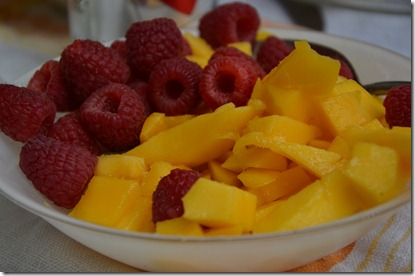 Yes, everyone was quite happy.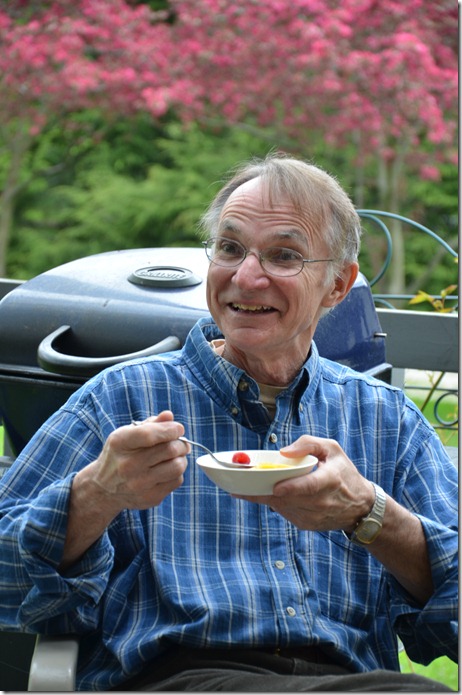 Even my husband.  Grumps, I mean Gramps!