I've been so busy baking lately.
I decided to have a booth at River City Shop's
Spring Fling, in Copley on Friday the 21st of May.
My booth is called Tea to Go-
So I'm making tea- and cakes and cookies,
and scones and sausage rolls and bear breads.
and quiche and tea sandwiches.
And some mini-trifles.
The idea is to pick up a treat and enjoy- now or later!
So – I'm baking and preparing.
Supper is not a main priority- for me.
For the guys- it's #1 priority.
I made pizza last night-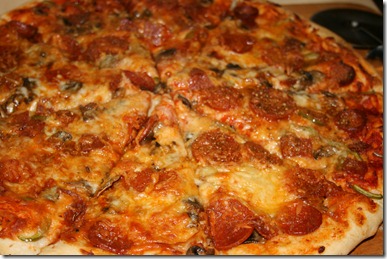 Jordan was pretty happy.
I told him I was making flounder tonight- and I did.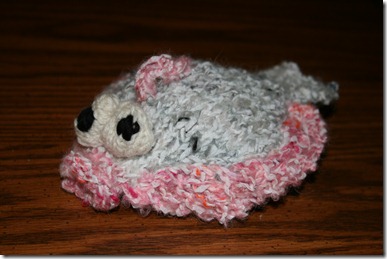 Only I knitted it! 
He didn't think I was very funny.
But I REALLY had a good time knitting this little fish!
He's not only cute- but in good taste, no?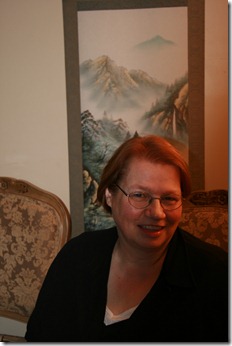 And I got my hair cut just in time for this unseasonable
hot weather!  80 degrees F- AND I baked most of the
day.
( I made Italian seeded sausage rolls and sausage links with
a blend of tomatoes and onions and green peppers sauteed to
top the sausage.)  And fresh asparagus picked from the garden with
ramps to flavor it, pan fried with a little olive oil, a salad and onion
rings. Not flounder, but still pretty good!)
I didn't have time to take pictures of any of the quiche- I froze them as soon
as they cooled, but over the next week I'll try to take some more pictures
and share some recipes.